Morning commutes are being hampered by thick fog as humid conditions take hold across the Tampa Bay area.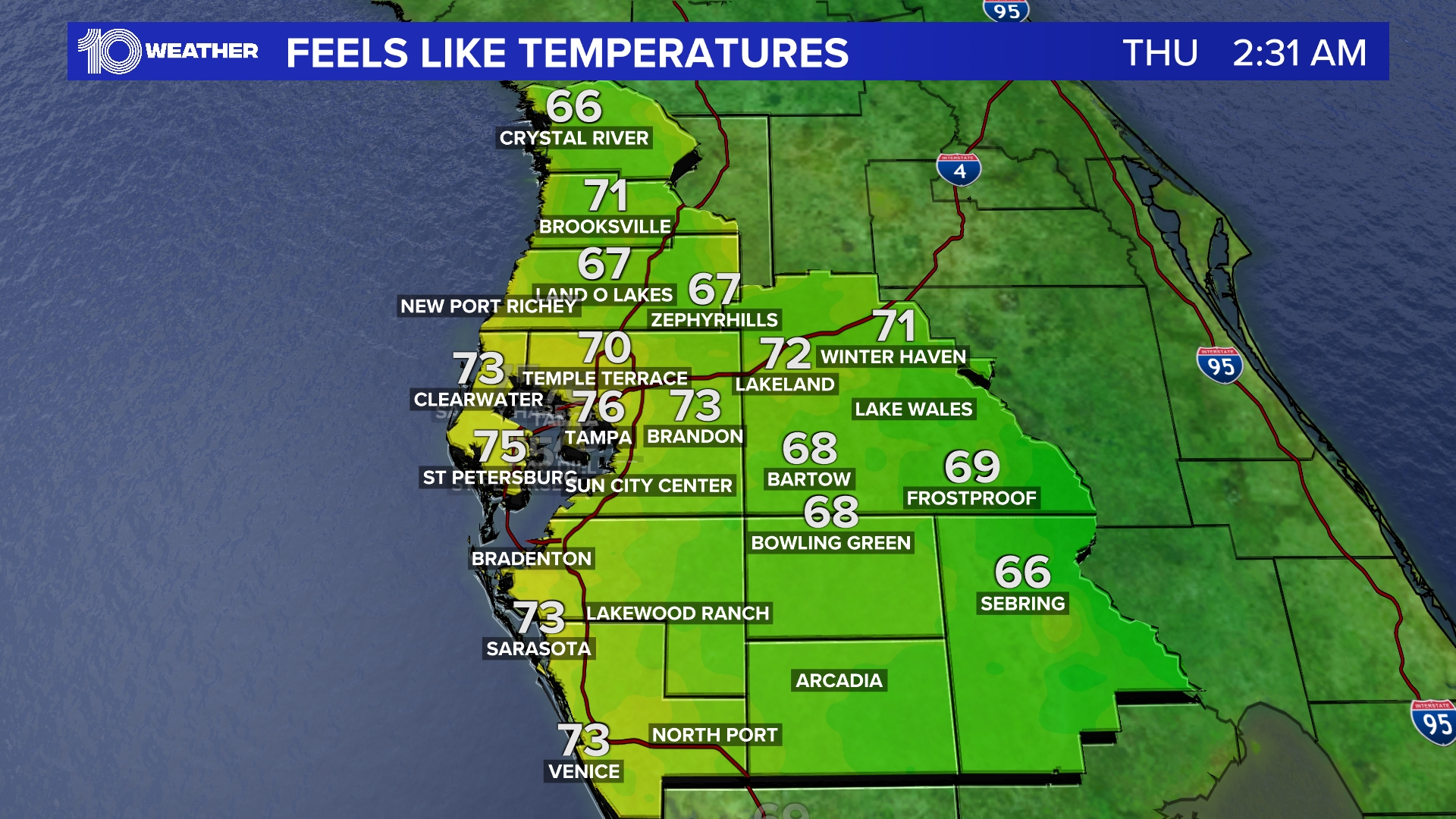 10News WTSP
The region is under a dense fog advisory until 10 a.m. The fog could be accompanied by a thin mist and low clouds, which will ease throughout Thursday morning and heading into the afternoon, 10Weather WTSP meteorologist Grant Gilmore said.
A small chance of rain will linger today, and another warm afternoon is on tap with highs reaching the mid to upper 70s with partly cloudy skies and southerly breezes, Gilmore said.
Lows will drop to the mid 60s.
The clouds will return Friday morning as a cold front approaches the area. Highs will still reach the mid to upper 70s, but will produce a 50 percent chance of scattered showers in the afternoon, clearing out Friday night and resulting in clearing skies but much cooler temperatures Saturday and into early next week, Gilmore said.
MORE WEATHER
DOWNLOAD: Get the tbo Weather App and see where storms are headed
LIVE RADAR: Interactive storm track, hourly outlooks, 10-day forecasts and weather alerts
ALERTS: The latest advisories from the National Weather Service