ST. PETERSBURG — Tampa Bay can expect a hot Sunday, forecasters predict.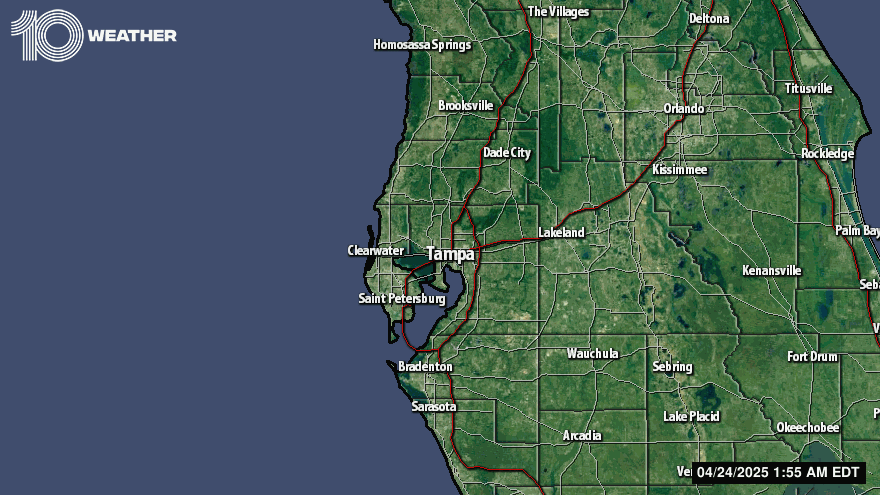 10News WTSP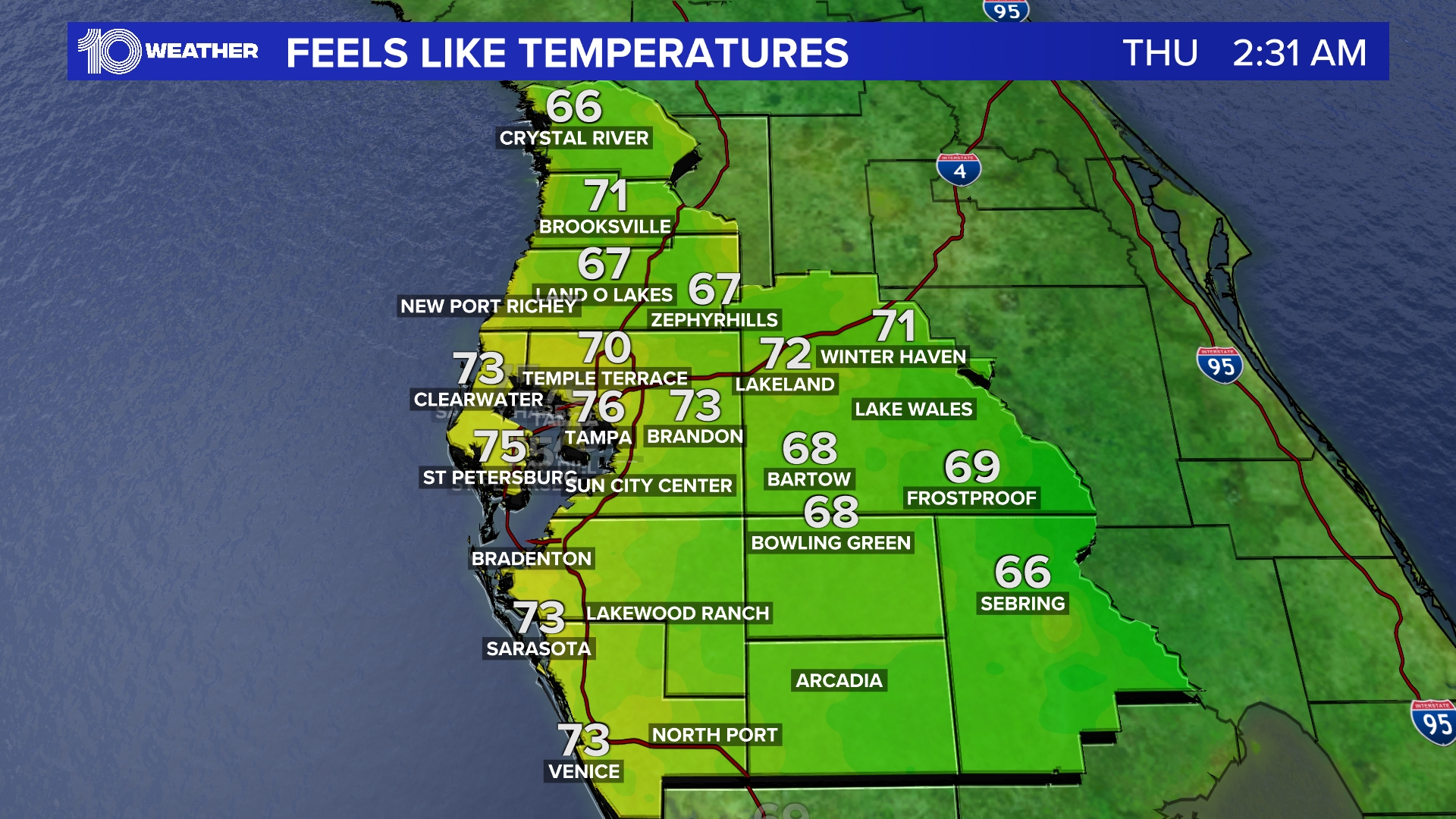 10News WTSP
Temperatures are forecasted to reach about 83 degrees, according to 10 Weather WTSP meteorologists, right around the day's record high of 84.
The heat is expected to stick around all week, with highs in the 80s through Saturday. Small chances of rain are possible.