Tampa Bay residents are waking up to a rare sight: morning rain that could hamper their Tuesday morning commutes.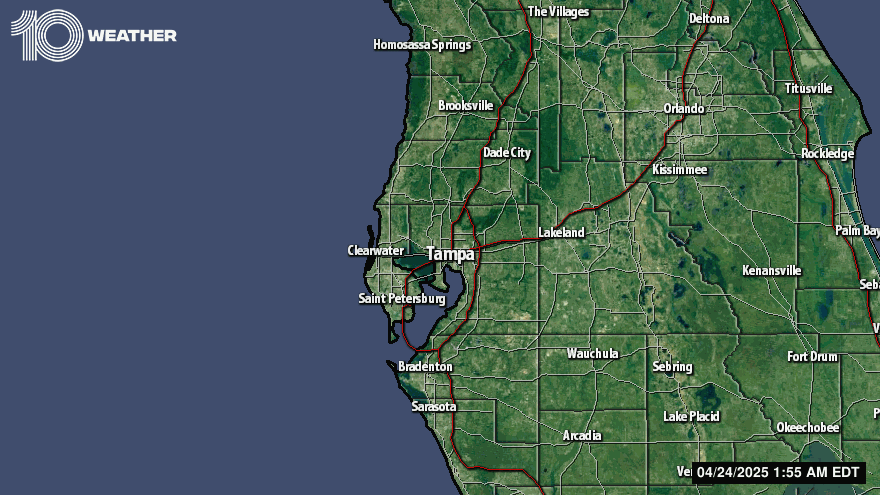 [WTSP]
While the heaviest rain is moving out of the immediate Tampa Bay area, fog is prevalent in some areas, and wet roadways are left in its wake, 10Weather WTSP meteorologist Grant Gilmore said.
The worst of the rain ó the most the region has experienced since Oct. 17 ó was moving to the north early Tuesday morning, affecting inland areas and Pasco County as well as the Nature Coast and producing moderate to heavy showers, Gilmore said.
Low pressure in the gulf is fueling the rain, which is forecast to linger into the afternoon, Gilmore said. It will result in mostly to variably cloudy skies with some clearing by early Wednesday morning.
Itís not a cold rain, however, as highs have returned into the mid 70s, with lows only falling into the lot to mid 60s.
As the low-pressure system moves to the east, rain chances will dip into before a cold front brings an enhanced chance of rain on Friday and a cooler weekend, with highs struggling to reach 60 on Sunday.