ST. PETERSBURG — Rain showers will affect a warm Sunday in the Tampa Bay area, but the rest of the week will be sunny and moderate, forecasters predict.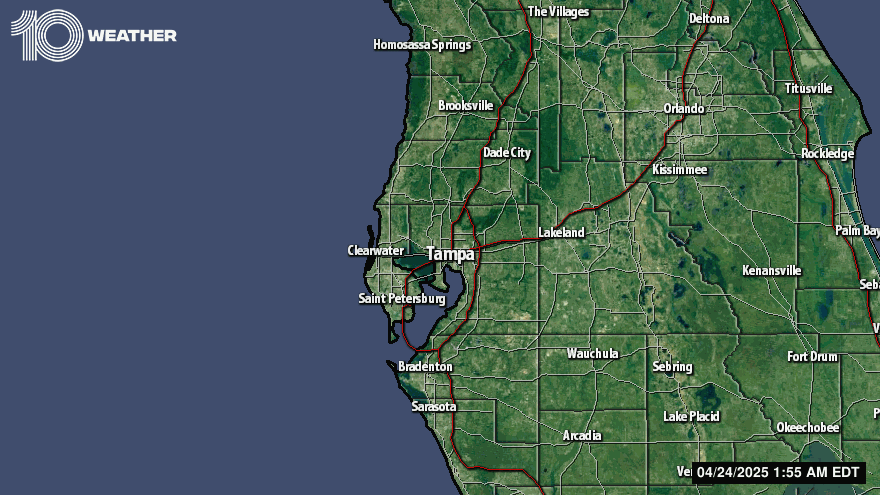 10News WTSP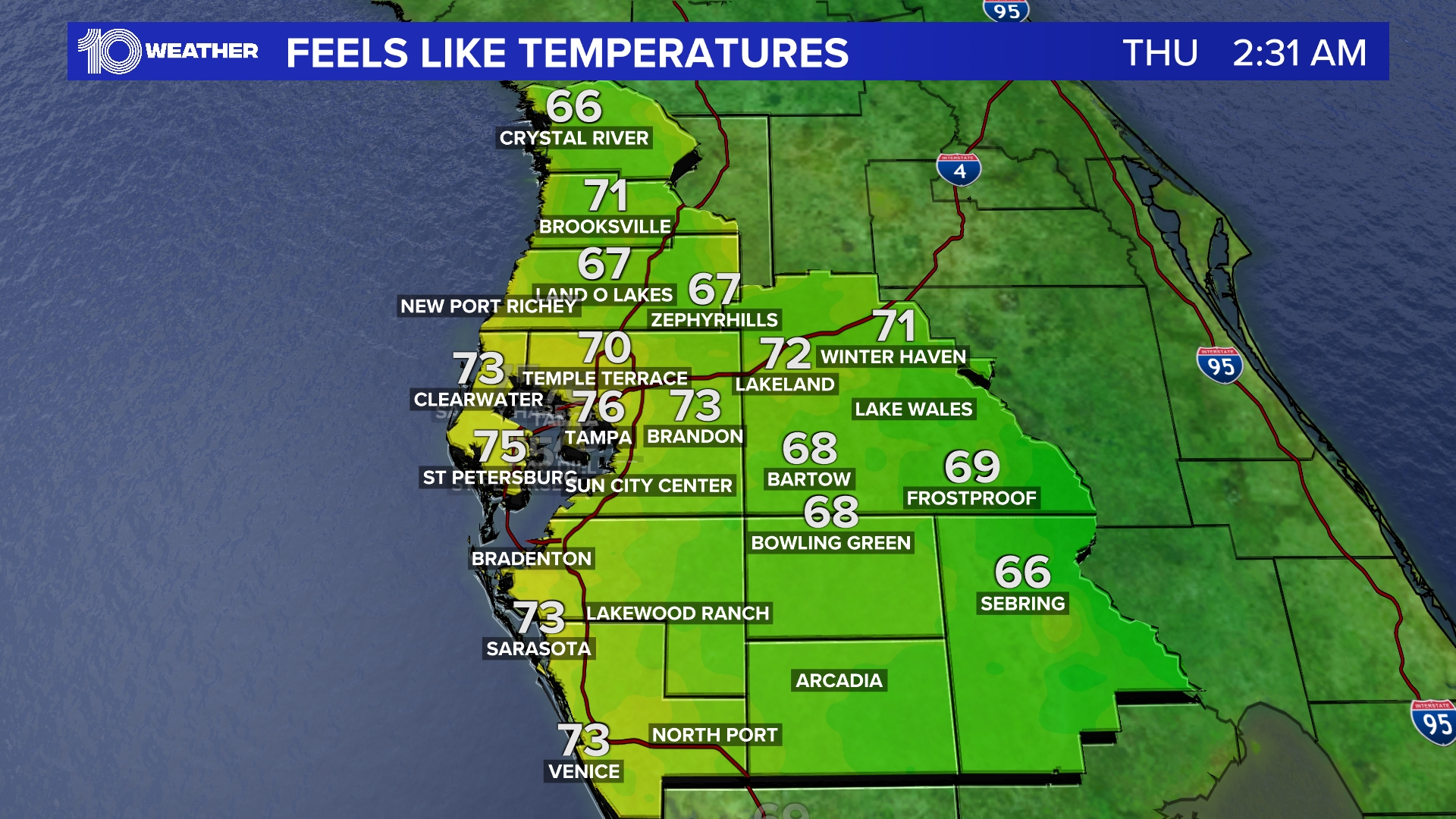 10News WTSP
According to 10Weather WTSP meteorologists, temperatures Sunday will reach a high of 82 degrees and fall to the high 60s overnight. Most rain will be light, but some areas could see isolated showers continuing into Monday.
But the rest of the week will be dry and warm, with highs about 80 degrees and lows about 60 each night.