Attention fashionistas: At long last, Mother Nature has approved the swap from summer styles to fall fashion.
Two cold fronts that will move through Florida this week will pull temperatures down into the temperate and even chilly, meteorologists said, meaning boots and sweaters — maybe even coats — will all be fair game.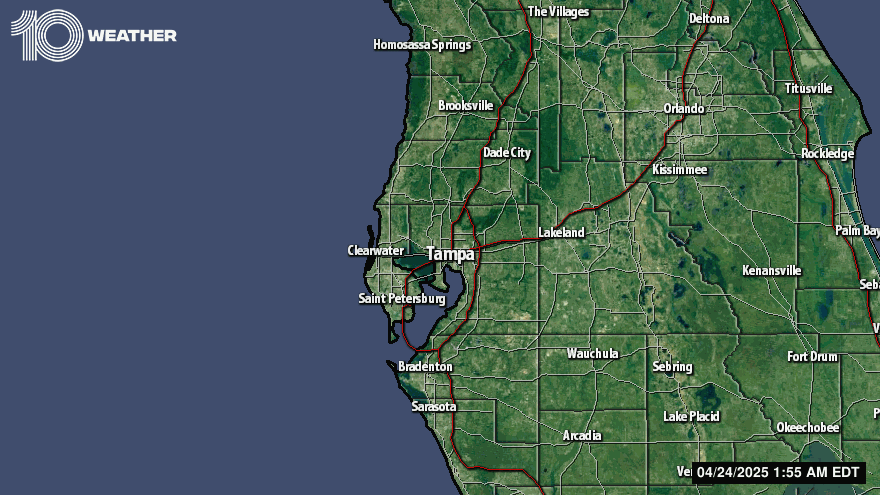 [WTSP]
The coolest weather the region has experienced since April is forecast to arrive Tuesday as the first cold front descends from the northwest, bringing with it cooler and drier air that will drop temperatures and reduce rain chances, said 10Weather WTSP meteorologist Bobby Deskins.
The front will also finally crack the oppressive summer humidity, Deskins said.
"It's going to feel good out there," he said. "That, for me, is the key."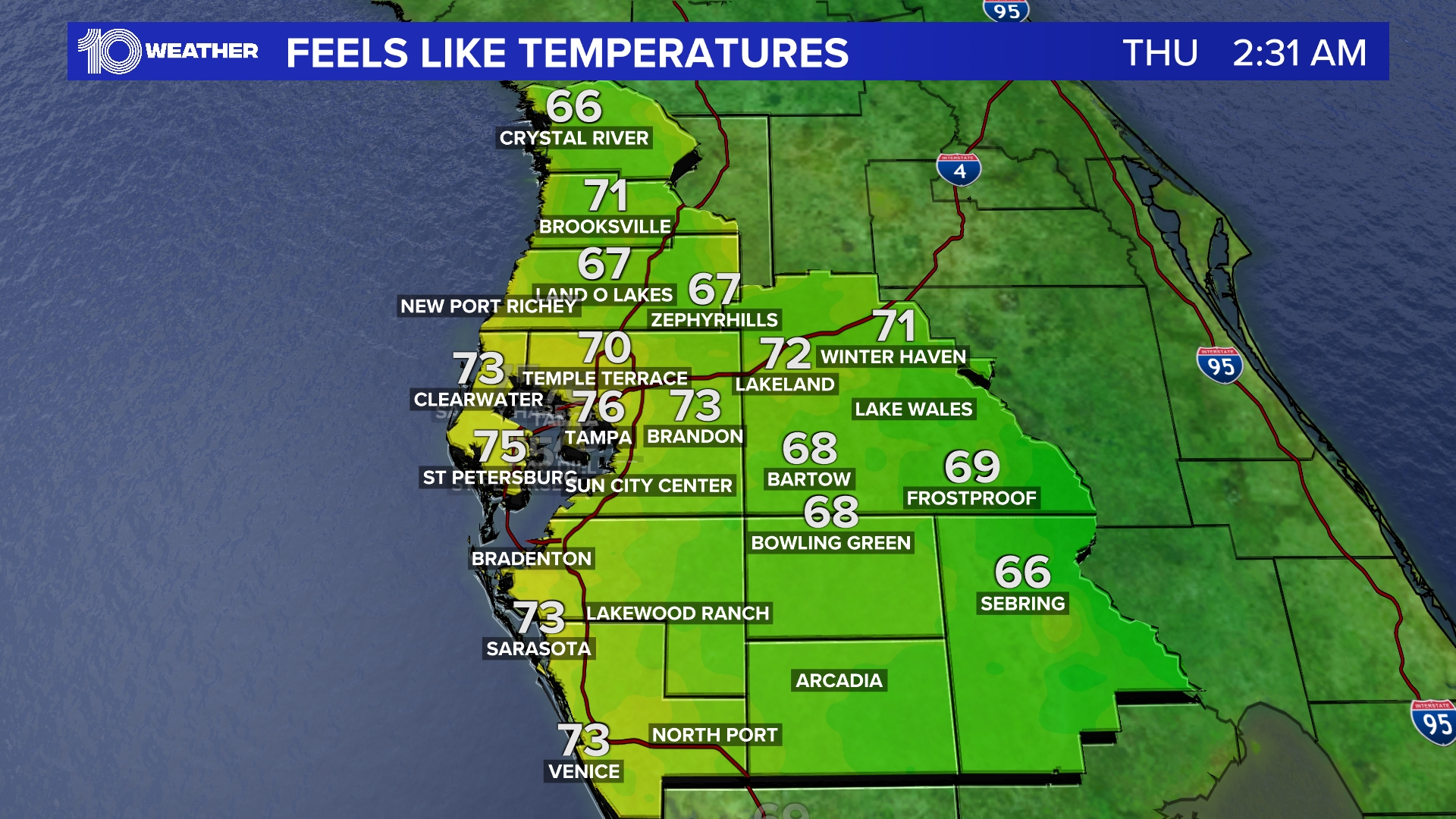 10News WTSP
The front could produce some early Tuesday showers for areas south and east of Interstate 4, Deskins said, but those should clear up by the lunch hour and give way to a dry week. The mild air will be apparent first thing that morning, as high temperatures will only reach the upper 70s Tuesday.
The most significant drop will occur Wednesday night into Thursday, according to forecasts. After a predicted high of 72 on Wednesday, temperatures will plunge into the mid 50s that night — definitely sweater weather.
Highs will creep back up Thursday through Saturday, peaking in the low 80s. But a second cold front, which was over the plains states Monday, is set to sweep across Florida by Sunday, pulling those high temperatures back down into the low 70s.