ST. PETERSBURG — After a little morning fog, Tampa Bay's skies will clear out for a day of warmth and sunshine, the first of several this week, according to 10Weather WTSP meteorologists.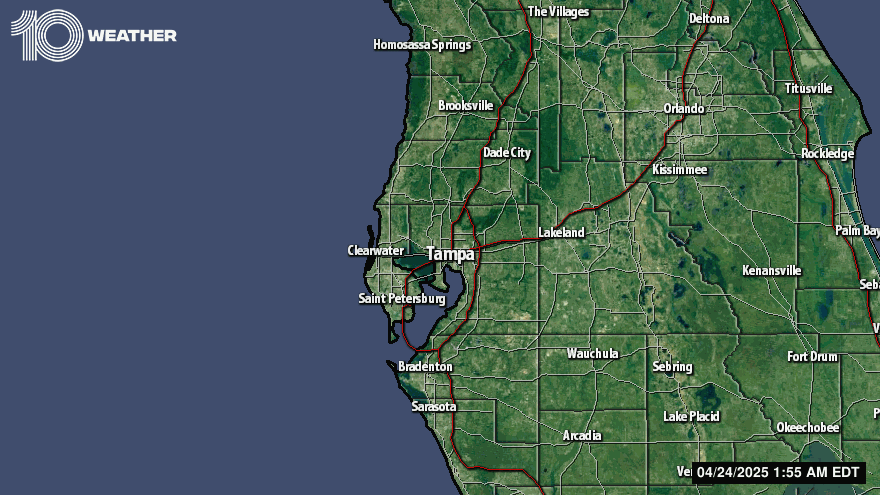 10News WTSP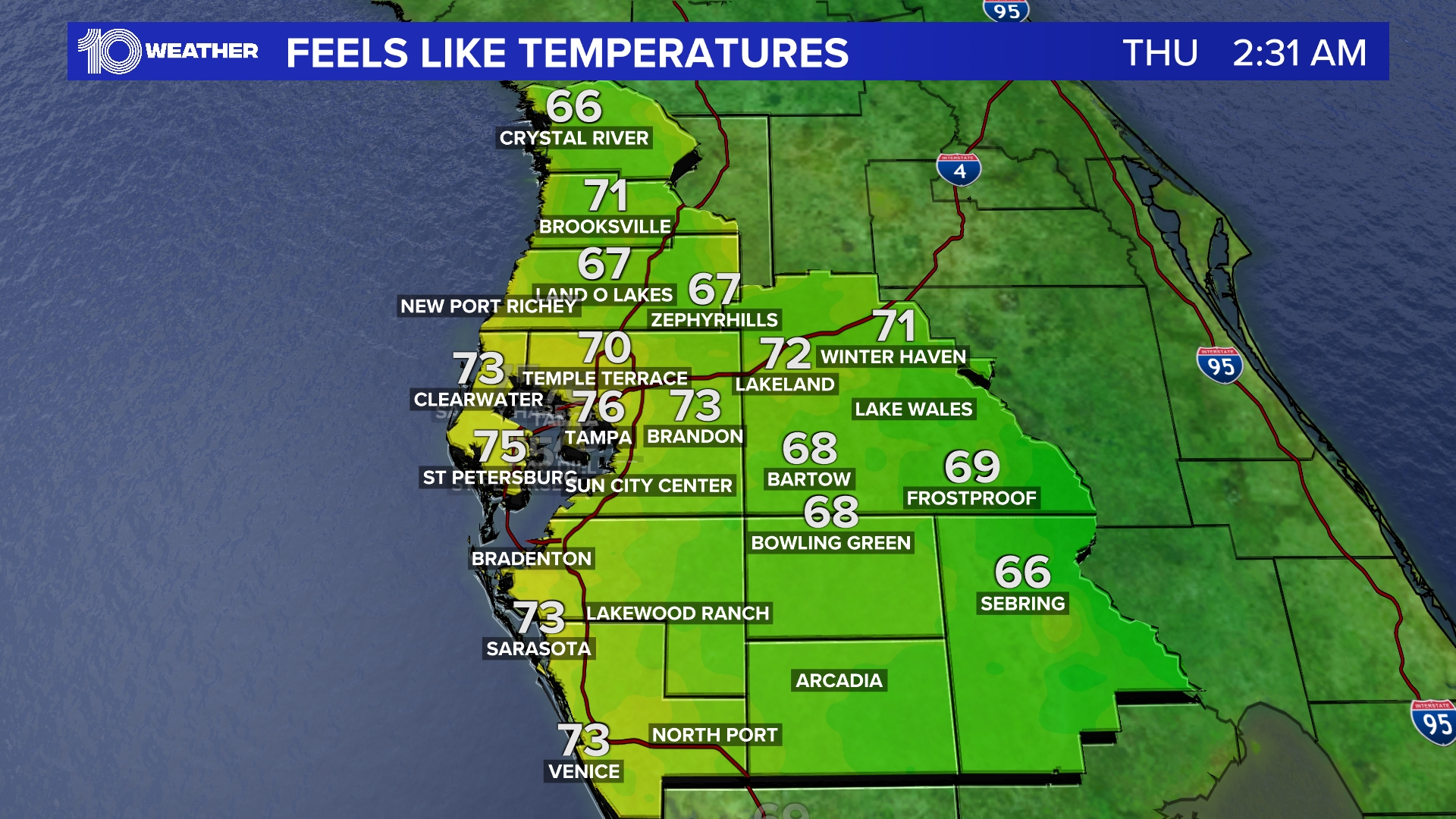 10News WTSP
Forecasters predict Sunday will be mostly sunny with highs in the mid 80s and lows in the mid 60s. So will Monday, Tuesday and Wednesday.
By Thursday, highs will drop to the low 80s, where they should stay through the weekend.