The Tampa Bay area is in for another round of unseasonably warm temperatures.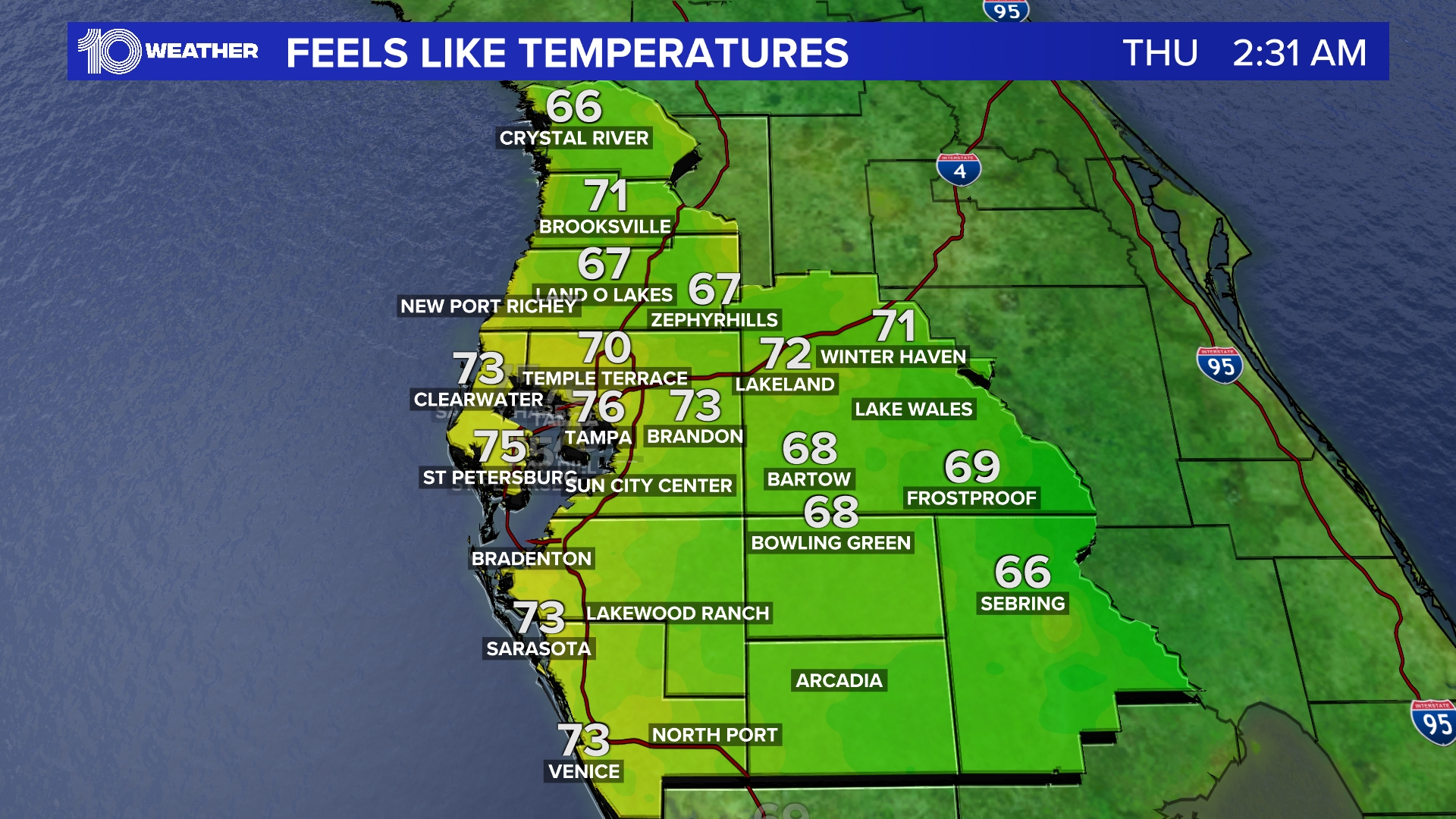 10News WTSP
After some isolated dense fog burns off quickly in some spots, skies will be partly cloudy and temperatures will warm into the low 80s with low humidity — conditions more common for mid-October than late-November, 10Weather WTSP meteorologist Grant Gilmore said.
Small rain chances will remain limited to inland areas, which will also experience a few more clouds.
Lows will fall to the low 60s.
The warm, sunny afternoons will extend into the weekend, with highs hovering around 80. The next best chance of rain coming on Wednesday with the arrival of a cold front that will produce cooler temperatures.
MORE WEATHER
DOWNLOAD: Get the tbo Weather App and see where storms are headed
LIVE RADAR: Interactive storm track, hourly outlooks, 10-day forecasts and weather alerts