Sunny, pleasant and warmer conditions return to the Tampa Bay area ahead of a cold front that will cause temperatures to dip slightly heading into the weekend and produce rain by Sunday.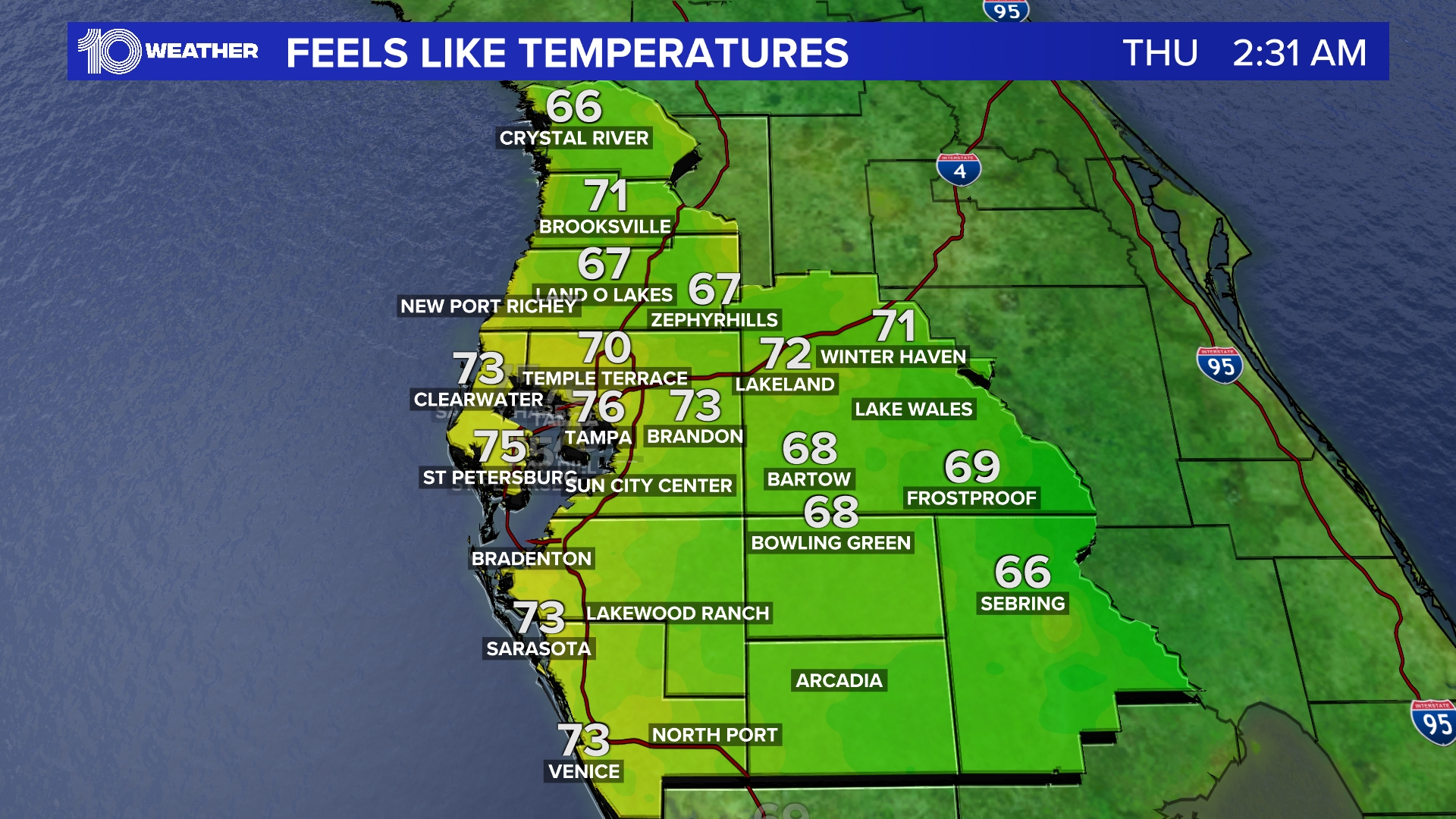 10News WTSP
Temperatures on Thursday are starting out in the upper 40s for much of the region, with coastal areas a bit warmer and chilly conditions remaining to the north, 10Weather WTSP meteorologist Grant Gilmore said.
Skies will be mostly sunny, with a few clouds building later this afternoon, Gilmore said. Refreshing highs will climb into the low 70s.
Lows will only drop into the upper 50s, with increasing cloudiness Thursday night into Friday morning.
The clouds come ahead of a cold front dropping to the south and east that could produce small rain chances on Friday, Gilmore said. Highs on Friday will remain in the low 70s, with a better chance of isolated showers north of Interstate 4.
Saturday will be slightly cooler, with highs remaining closer to 70 under partly cloudy skies. Then the rain chances pick up on Sunday afternoon into Monday morning as a system approaches the region from the Gulf of Mexico.
MORE WEATHER
DOWNLOAD: Get the tbo Weather App and see where storms are headed
LIVE RADAR: Interactive storm track, hourly outlooks, 10-day forecasts and weather alerts
ALERTS: The latest advisories from the National Weather Service