After a week of brisk winds and frigid temperatures, things return to normal across Tampa Bay.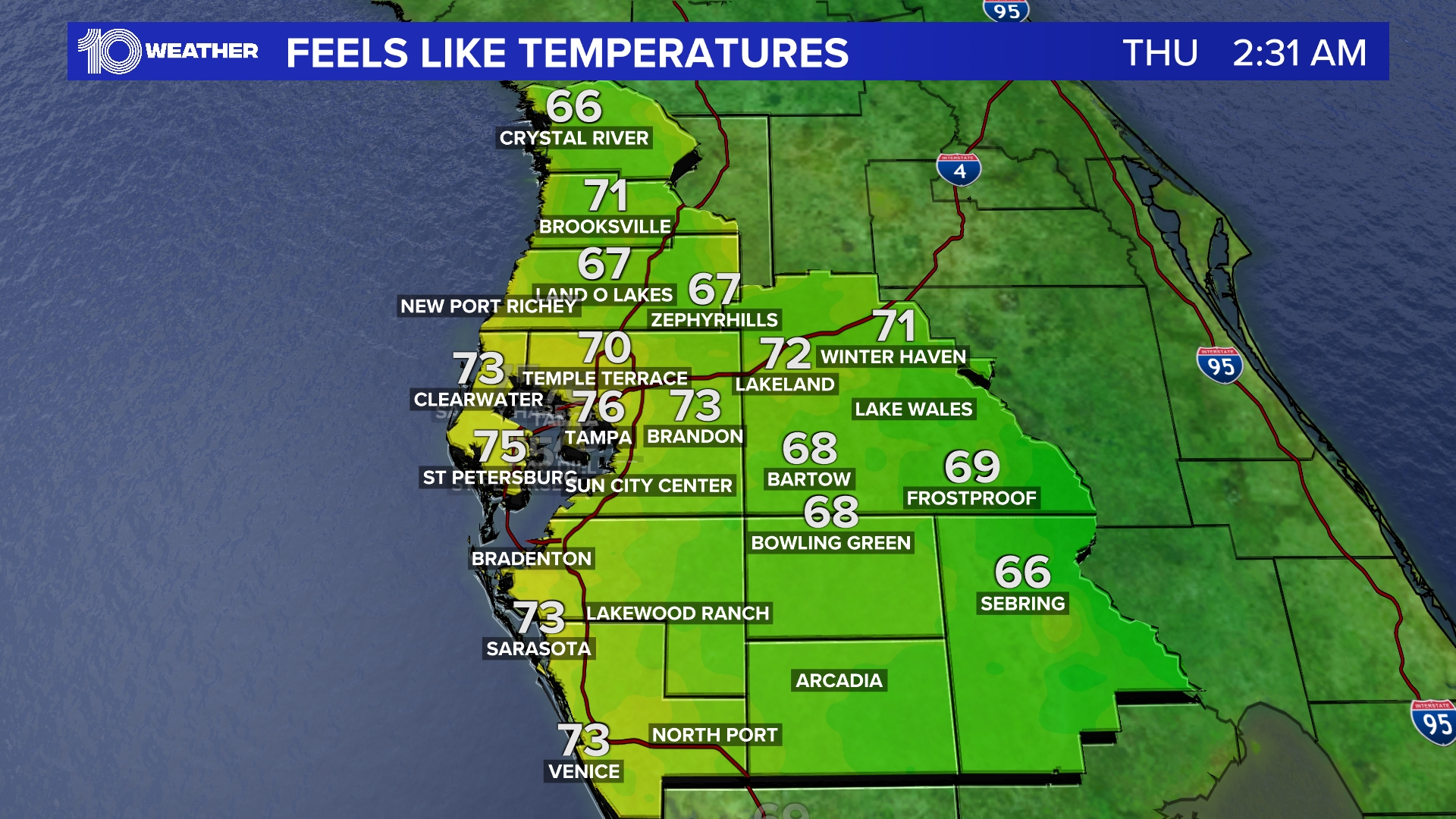 10News WTSP
That means pleasant temperatures in the mid 70s and lows in the mid-60s through the week, 10Weather WTSP meteorologist Grant Gilmore said.
Wake-up temperatures are about 20 degrees warmer than they were at the peak of our arctic blast — and about 10-15 degrees warmer than just a day earlier, Gilmore said.
Residents are being greeted easterly breezes and lows in the mid 50s — and upper 40s to the north — but with cloudy skies and possible sprinkles to the east, Gilmore said.
Those clouds will remain intact through Monday and into Tuesday, with highs in the low to mid 70s as the winds will begin to ease.
Sunshine will return Tuesday afternoon, with highs in the mid to upper 70s, Gilmore said.
Highs will remain in the mid 70s throughout the week, with lows in the mid 60s and a small chance of rain.
The next chance for colder weather comes this weekend, as highs will dive back below 70 starting Saturday, Gilmore said.
MORE WEATHER
DOWNLOAD: Get the tbo Weather App and see where storms are headed
LIVE RADAR: Interactive storm track, hourly outlooks, 10-day forecasts and weather alerts
ALERTS: The latest advisories from the National Weather Service