Itís cold out there, Tampa Bay.
Maybe not the coldest itís ever been, maybe not as cold as it is in New York, and, no, there havenít been any snow flurries (even though the National Weather got false reports of some). But cold? Yeah, itís definitely cold outside, especially for Florida.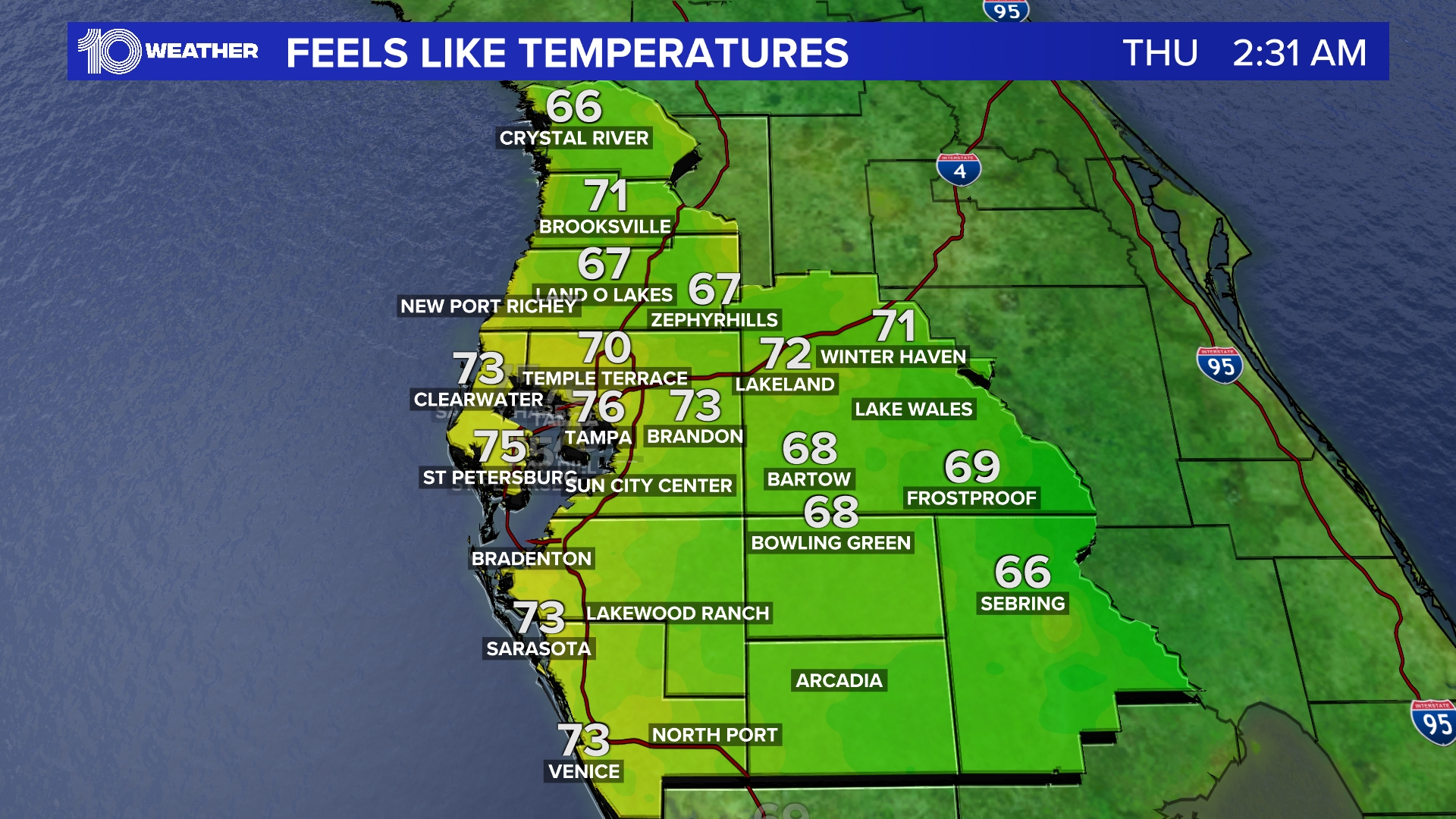 10News WTSP
The National Weather Service office in Tampa Bay reported wind chills in the low 30s across the bay area on Tuesday morning, which prompted an advisory lasting until 10 a.m.
It was 41 degrees in Tampa and in the upper 30s to the north. In Crystal River it felt like 28 degrees. Sustained winds of 12 mph are predicted to blow through the area, accompanied by gusts up to 30 mph through Tuesday afternoon. The high for the day is about 55 degrees.
Itís unlikely the bay areaís cold snap will break any records, though. Most of Januaryís recorded lows are in the 20s, NWS meteorologist Paul Close said. But the record low on Jan. 5 was 31 degrees.
"So we wonít be that far off," Close said.
Mainly, temperatures are about 20 degrees below the average for this month.
Monday nightís frigid temperatures led some Floridians to believe they were seeing snow whip through the wind.
If you filmed or saw videos claiming to have captured "snow flakes," Close said what you were really seeing was a fine mist being blown around in 20 to 30 mph winds.
Here is an explanation as to why there were NO snow flurries in the Tampa Bay Area last night. #flwx pic.twitter.com/F9ppg0ORyY

— NWS Tampa Bay (@NWSTampaBay) January 2, 2018
Close said he saw a few popular social media videos of the alleged snow gaining traction online, prompting the NWS to put out a disclaimer explaining to Tampa Bay they were not, in fact, seeing flurries.
Cold temperatures will persist through the weekend, as Tampa Bayís forecasters in Ruskin keep a close eye on any winter precipitation.
As of Tuesday morning, there was a potential for freezing rain in Levy County ó but rain without snow remains in the forecast for Tampa Bay.
Contact Sara DiNatale at [email protected] Follow @sara_dinatale.