Rain chances will be a little low today, but will jump over the weekend, with highs in the low 90s, according to 10Weather WTSP.
• They were kids, or not even born yet, when America's heart broke for them. More than 3,000 children and young adults lost a parent in the deadliest terror attack on American soil, instantly becoming known as the children of 9/11. As the 15th anniversary approaches, these children are now adults or nearly so, and their Sept. 11 legacy is now theirs to shape.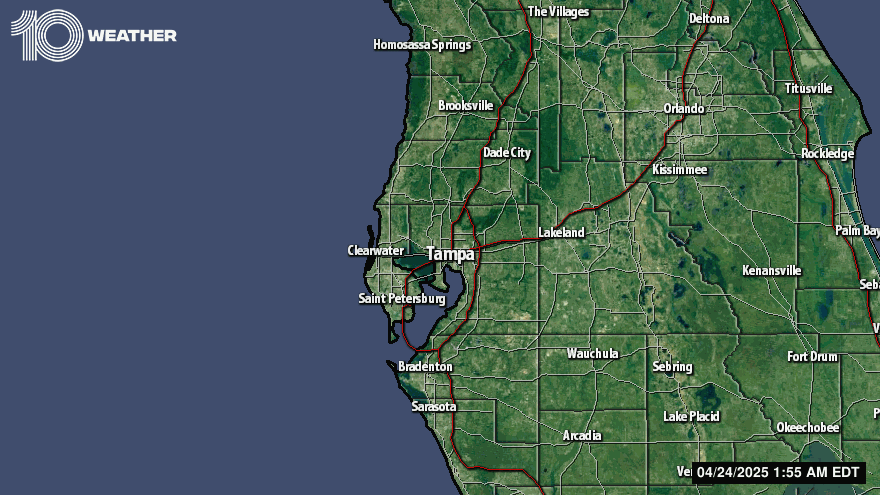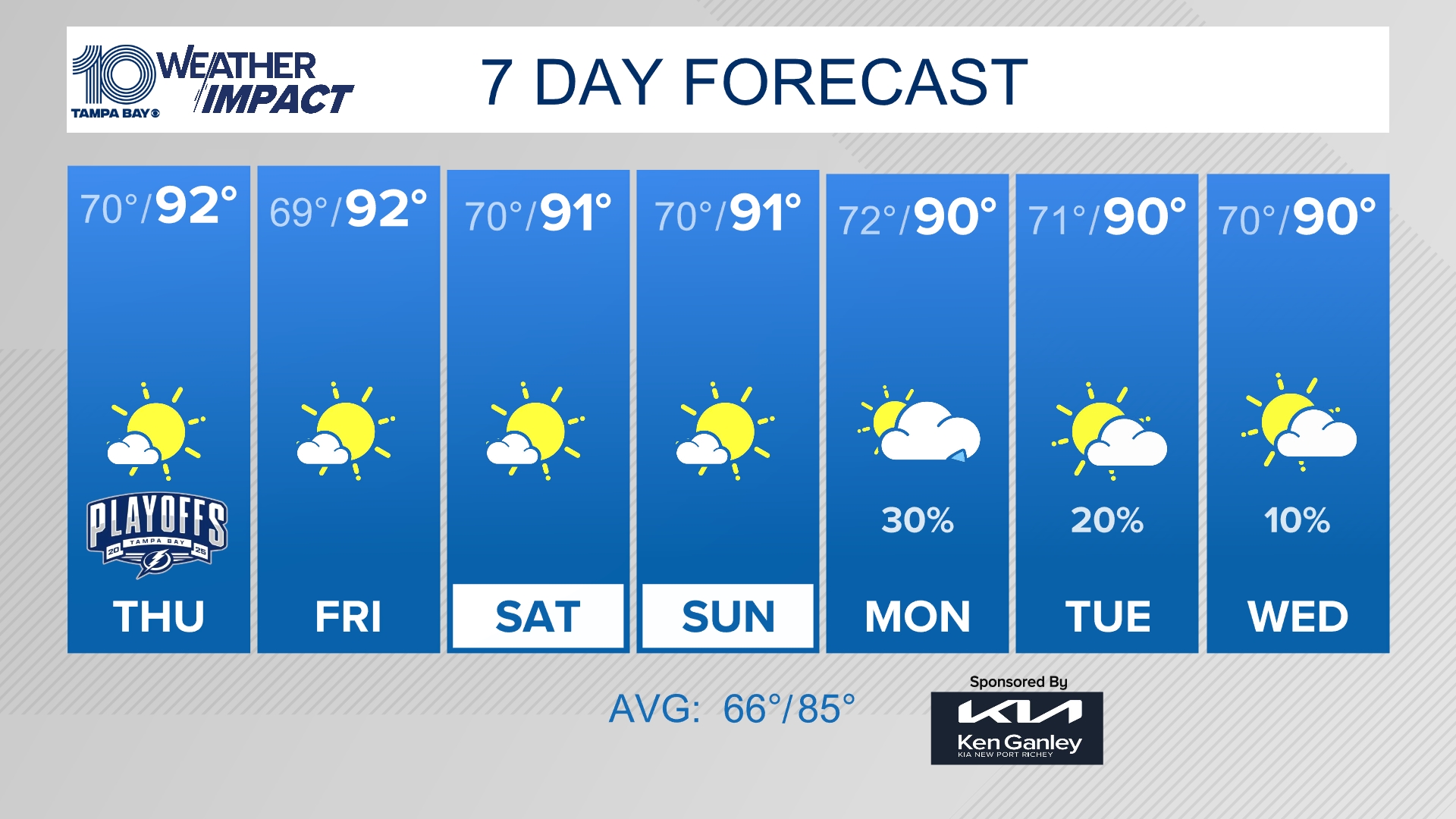 10Weather WTSP
10Weather WTSP
• For a time, after those terror attacks, it felt as if America's newfound unity welled up everywhere, from the homes where American flags appeared virtually overnight to the Capitol steps where lawmakers pushed aside party lines to sing God Bless America together. That cohesion feels vanishingly distant as the 15th anniversary of the attacks arrives this weekend.
• Entering this summer, Patrick Murphy had the potential to cap off a fierce primary battle with fellow U.S. Rep. Alan Grayson and then relatively coast through the general election to a seat in the U.S. Senate. But Murphy's smooth ride was quickly upended by Marco Rubio. Now Rubio carries the inherent advantage and Murphy is painting himself as the scrappy underdog.
• The Hardest Hit fund that was supposed to help struggling Floridians stay in their homes is increasingly being used in Hillsborough County to help people buy a home, which has drawn some criticism. Read real estate reporter Susan Taylor Martin's story at tampabay.com/money later this morning.
• On April 1, Frontier Communications took over Verizon's landline, cable and internet services in Tampa Bay. The results were not good, as the switchover prompted hundreds of complaints about service outages and slow or unresponsive service from the new company in town. Five months later, our reporter Jerome R. Stockfisch talks to company officials say aboutwhat happened and whether the worst times seem to be behind them.
• To mark the first football Friday of the NFL season, Bucs/NFL writer Greg Auman will get you ready for the Bucs' opener Sunday in Atlanta — 1 p.m., Ch. 13 WTVT (Fox) — with a primer on each Tampa Bay opponent, starting at 8 a.m. with the Falcons. Look for the primers at tampabay.com/bucs.
• Let us help you map out your weekend with top recommendations from our critics and writers on our Weekend Planner page, including art events, a list of five things to do under $5 and concerts by Miranda Lambert and Puff Daddy.
• Speaking of concerts, our pop music critic Jay Cridlin has done all the homework for you and has the top must-see concerts coming to the Tampa Bay area in his Fall Music Preview. From country kings and queens (Dolly Parton, Zac Brown Band) to edgy rock acts (the 1975, Prophets of Rage), from all-time legends (Bob Dylan, Donny and Marie) to people-pleasing party starters (Tegan and Sara, Lauryn Hill), it's going to be a busy season.
• Here are the top things to do today around Tampa Bay, including a show by country superstar Miranda Lambert, and the Bucs' Gerald McCoy appearing at a free cookout and autograph session in Tampa.
• Just in time for your binge watching TV marathons, we have your guide to the record number of shows enriching our TV-loving lives. We even have a calendar of when every show returns or premieres this fall.