Catching you up on overnight happenings, and what you need to know today.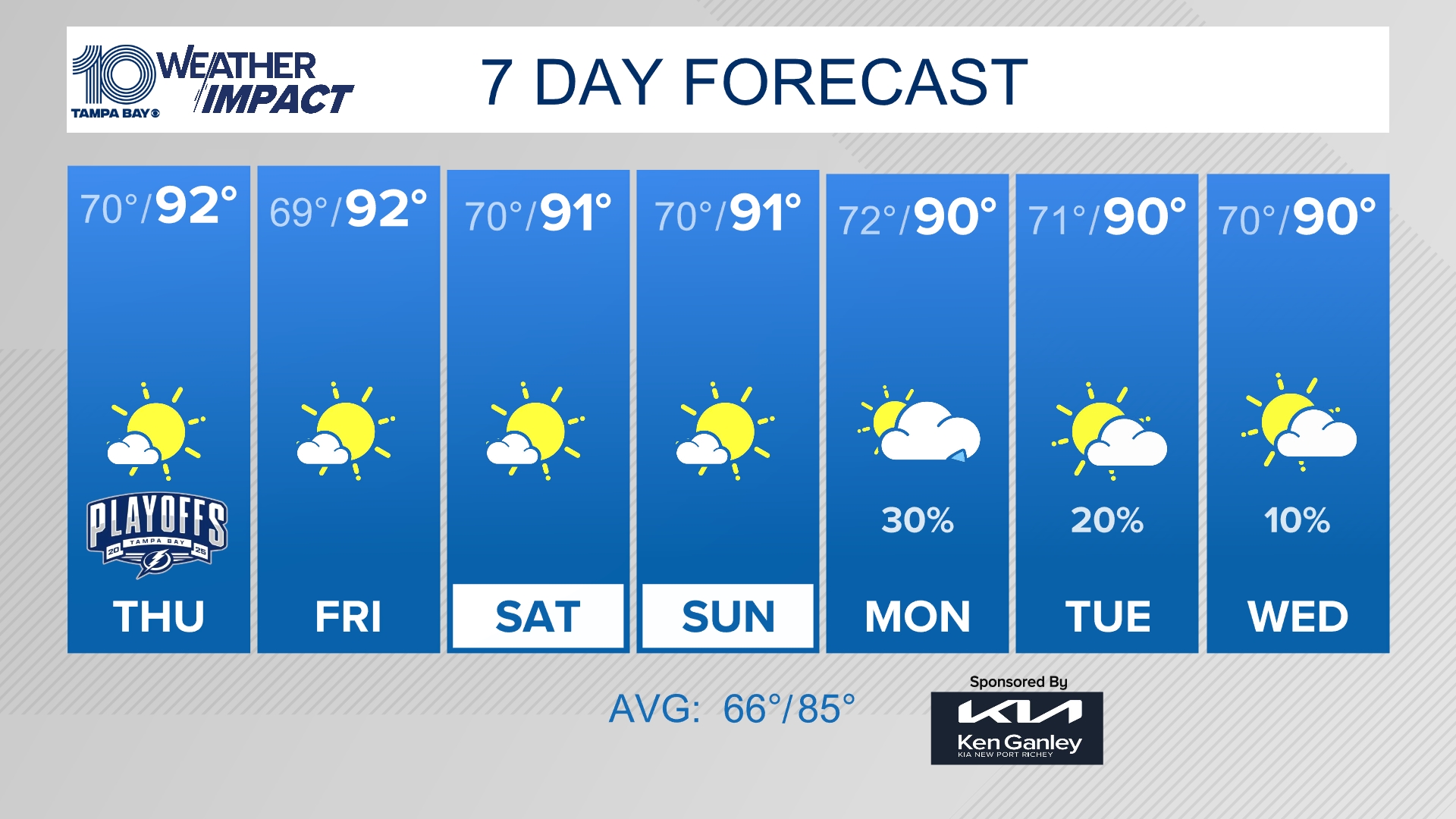 10News WTSP
10News WTSP
• Highs return to the mid 70s today, according to 10Weather WTSP. Temperatures will drop to the upper 60s come time for trick-or-treating, but at least it will stay dry.
• As you head out for your morning commute, check out our live blog for the latest traffic updates and road conditions across Tampa Bay.
• Today is Halloween! If you're looking for trick-or-treat locations, decorating and recipes, check out our Halloween page here for parties, costume ideas, recipes and more.
• If you're thinking about trying to get your child into a magnet school, an academy or any other special program next year, right now is a good time to start planning. School districts across the Tampa Bay area are holding information events this week, and application periods for many programs start as early as Wednesday. Get the details — from key dates, to program descriptions, to information on charter and private schools — in the Tampa Bay Times' 24th annual School Search guide.
• As speculation builds around Hillsborough County's proposed location for a new Tampa Bay Rays ballpark, so too have questions about the Ybor City site. Caitlin Johnston addresses how the proposed stadium could address some old problems: transportation and parking. Spoiler alert: The days of parking right up next to a new stadium are over.
• The state incentives that helped lure major productions to Florida, as well as the infrastructure they helped grow, have faded away. But there's still money to be made on small-scale pursuits, people in the industry say — chiefly, commercials and independent films. Hillsborough County, with a small pot of its own money, hopes to capitalize on this.
• Tampa's Bayshore Boulevard is seeing a lot of high-rise condos being built, but Blake Casper, the businessman behind the Oxford Exchange, has a different plan for the historic Stovall-Lee House. Casper tells reporter Richard Danielson that he wants to buy the century-old mansion, plus the 2.6 prime acres that it's on, and preserve it as a "membership-based estate." Members could eat, like at a London dining club, or stroll the grounds, like at Selby Gardens in Sarasota.
• Universal Orlando has purchased another big chunk of land in Orlando, giving the theme park company more than 570 acres of land to work with for expansions, and likely a new theme park, an industry expert says.
• Did you go to Roger Daltrey's show last night? Read about what happened when the Who founder took the stage on our Soundcheck music blog
• Deal alert! Busch Gardens has put its 2018 Fun Card on sale early. That gives you two free months this year and a free Adventure Island water park pass in 2018.
• Here are the top things to do today in Tampa Bay and no surprise, there are lots of Halloween parties for both kids and adults.