Here are the top things to do today in Tampa Bay including Grammy winner Bruce Hornsby and free admission at the Glazer Children's Museum.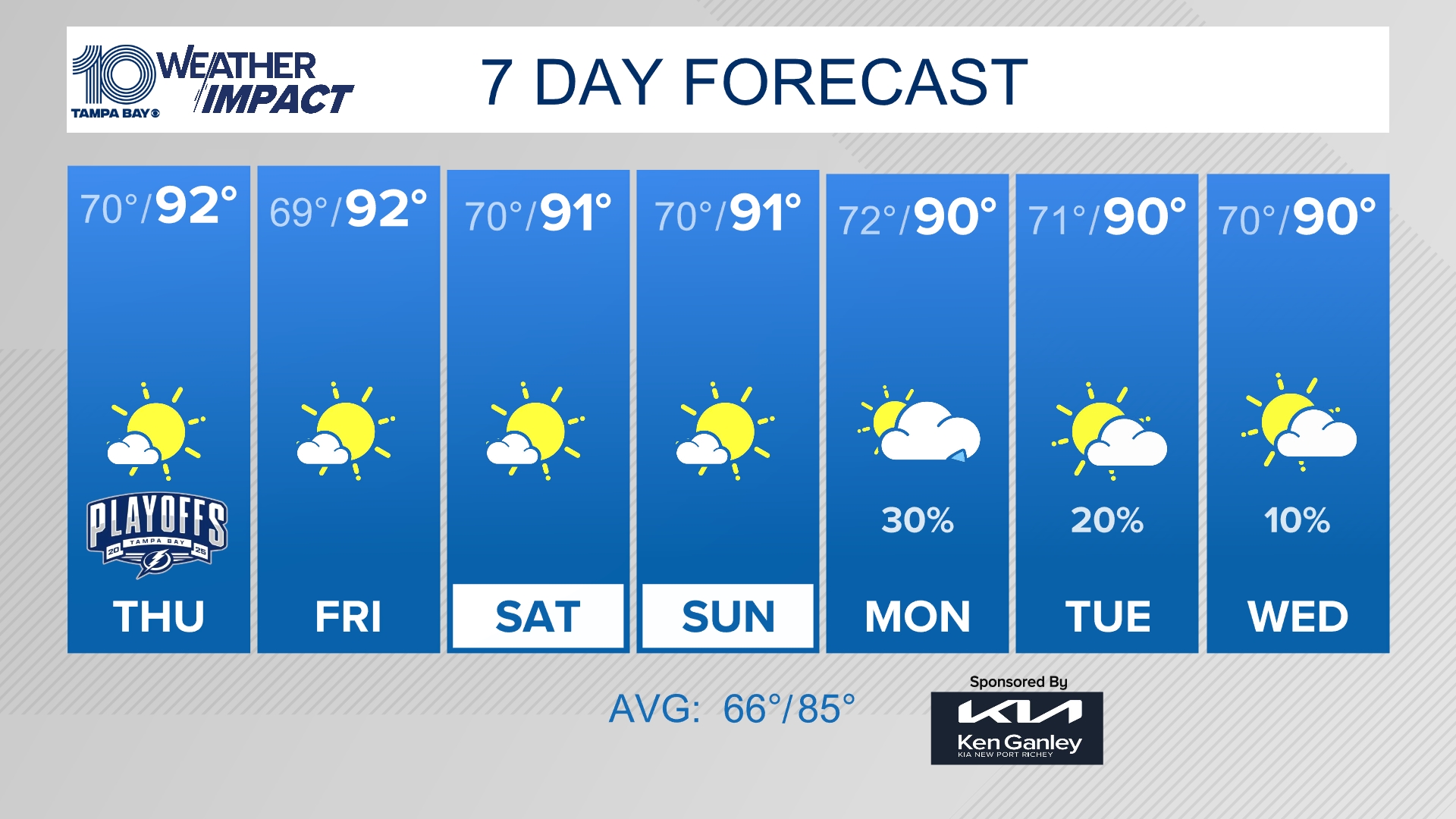 10News WTSP
10News WTSP
• Morning fog will give way to highs in the mid 80s, according to 10Weather WTSP.
• As you head out for your morning commute, check out our live blog for the latest traffic updates and road conditions across Tampa Bay.
• Election Day is finally here with big implications for Pinellas County residents. St. Petersburg voters will choose a new mayor. Clearwater residents will decide whether the "Imagine Clearwater" plan to remake the downtown waterfront will happen. And county voters will decide whether to renew the Penny for Pinellas 1-cent sales tax to fund another decade's worth of infrastructure projects. Click here for the latest Tampa Bay Times coverage throughout the day and visit tampabay.com for a last-second primer on the candidates and issues.
• Meanwhile, here are five things to watch as St. Petersburg Mayor Rick Kriseman tries to hold off former mayor Rick Baker.
• Here are the top things to do today in Tampa Bay including Grammy winner Bruce Hornsby and free admission at the Glazer Children's Museum.
• Jan Platt left so many lasting marks — a preservation program for environmentally sensitive lands, her pushback against sprawl, an ordinance against discrimination based on sexual orientation, the cleaning up of the waters of Tampa Bay — writes columnist Sue Carlton. A fighter for the environment and against dirty politics, Platt knew better than anyone the nefarious misdeeds elected officials could get up to, having witnessed three fellow commissioners hauled off in handcuffs in a bribery scandal in the 1980s. Jan Platt was pretty much the anti-scandal. Read her epilogue here.
• Tampa Bay isn't a serious contender to win the Amazon headquarters sweepstakes, and columnist John Romano has some questions about that . Why, Romano writes, is one of the top 20 metropolitan areas in the United States such an afterthought when it comes to such an important business deal?
• Under investigation for multiple allegations of sexual harassment, Sen. Jack Latvala lost much of his clout Monday when he was stripped of his chairmanship of a powerful budget committee. The move was termed temporary by Senate President Joe Negron. But it immediately removed the Pinellas County lawmaker from a leadership post as he faces a crisis that could ruin his three decade-long career in Florida politics. Stay with tampabay.com for the latest.
• The big reveal at Friday's Two-Headed Calf Fest celebrating oddities at the St. Petersburg Museum of History was a new donation to the tiny museum — a two-headed chicken. The oldest museum in Pinellas County, it's collected over the decades artifacts and specimens of natural history that have landed it on lists of weird roadside attractions and TV shows.
• This was a day everyone could see coming, but like a charging defensive lineman, it likely blindsided Jameis Winston and his sore shoulder. After four weeks of watching Winston play with a sprained AC joint in his right arm that he injured in a loss to Arizona on Oct. 15, the Bucs decided to shut down their franchise quarterback for at least two weeks, with no guarantee it won't be longer. Stay with tampabay.com for the latest.
• From the food editor, we checked out Made Coffee's cold brew creation that is brewed and canned right here in Tampa Bay. And after lots of testing, we found the perfect recipe for homemade cold brew coffee. Check it out on our food and dining page.