Catching you up on overnight happenings, and what you need to know today.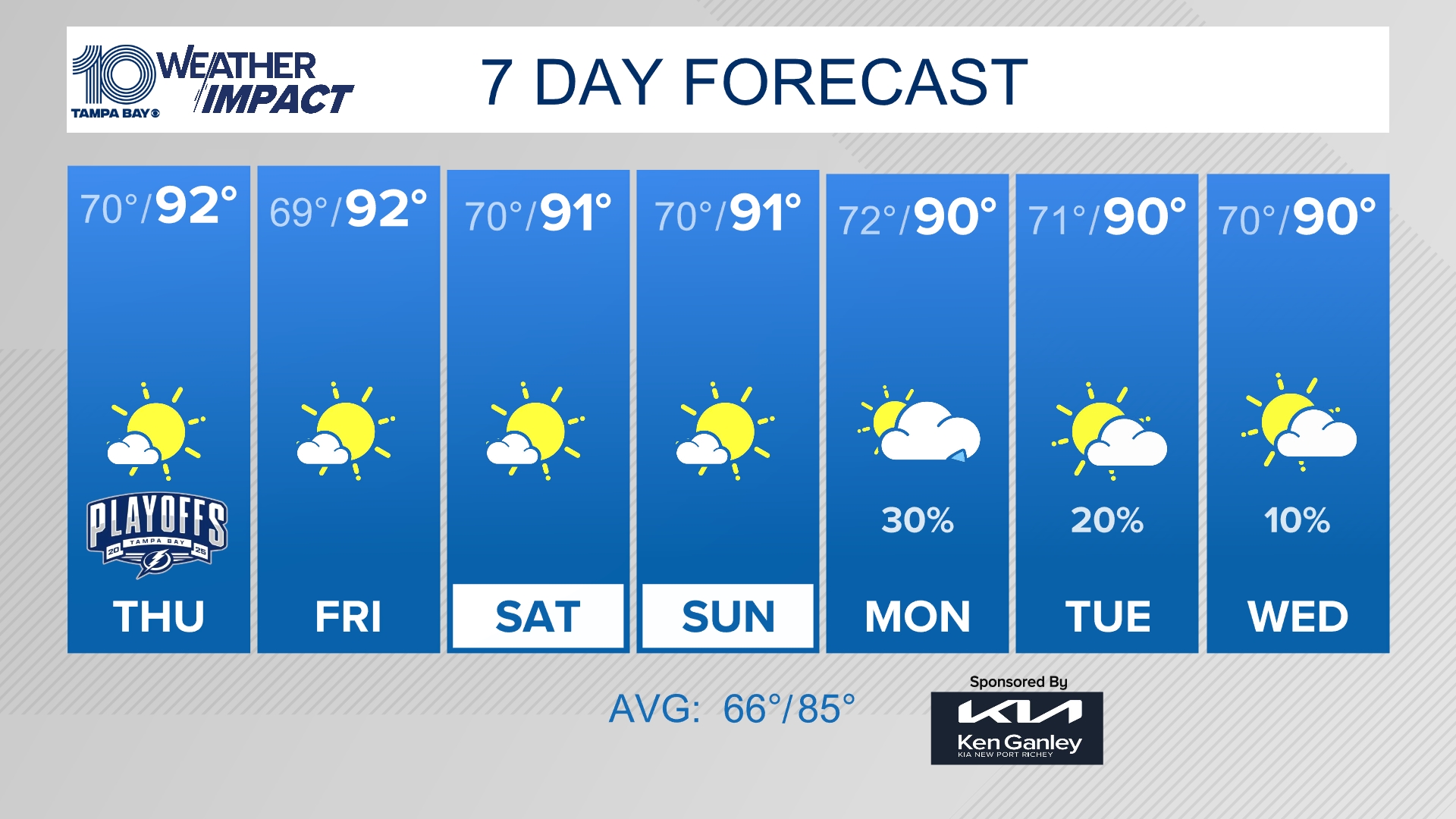 10News WTSP
10News WTSP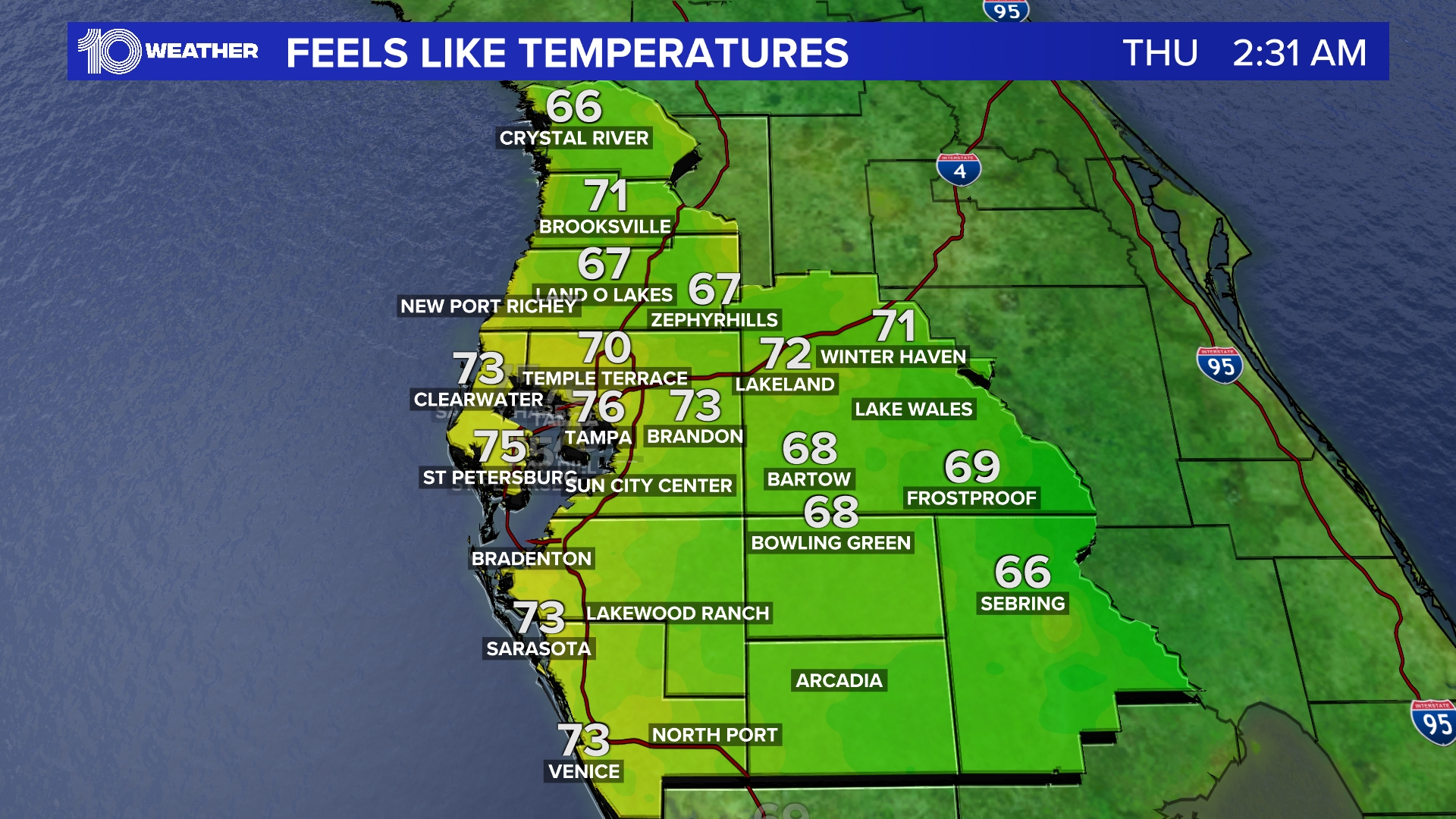 10News WTSP
10News WTSP
• Will warm back up to the low 80s today, according to 10Weather WTSP. Halloween plans Saturday night could be washed out by impending rain.
• As you head out for your morning commute, check out our live blog for the latest traffic updates and road conditions across Tampa Bay.
• The string of killings in Seminole Heights has cast a pall over a neighborhood that usually comes alive with Halloween spirit. Fewer homes are decorating for the holiday and some parents have decided to take their children trick-or-treating elsewhere. Tony Marrero reports that's tough to hear for Tampa police Chief Brian Dugan, who vowed to keep the neighborhood safe and asked residents not to change their plans for Tuesday. Tampa police have also released a new video of a "person of interest" running from the scene of a shooting.
• There are new details about the case against Nahshon Shannon, the Hillsborough County man accused of killing his 13-year-old daughter Janessa in July. Dan Sullivan reports on what investigators have discovered.
• Two women, accompanied by their dogs, endured shark attacks and their distress calls went unheard as they drifted thousands of miles off course. Read about their harrowing experience, and their rescue on Thursday.
• There may be a new victor in the years-old battle for holiday bucks between online and brick-and-mortar stores. Shoppers plan to spend 51 percent of their holiday budgets online compared to 42 percent in stores, the first time online spending has come out on top, according to a 5,000-person survey released this past week by Deloitte. The remainder of the average budget, about 7 percent, will go toward a mix that includes catalogs and direct mail.
• Is there anything to be done about Washington gridlock? Some former congressman have some ideas. Times Political Editor Adam C. Smith works through the theories .
• The robots have arrived and they'll be picking crops in Florida fields soon. Food critic Laura Reiley reports about why the dire need for labor sparked this innovation.
• In two separate incidents, two Hernando County fathers are accused of killing their own newborn sons just a month apart over the summer. The two fathers, and one of the mothers, were arrested by Hernando County Sheriff's Office deputies after the conclusion of a months-long investigations. Jonathan Capriel explained what deputies believe happened to the two infants.
• To catch up on the Tampa Bay Lightning's 3-2 win over the Detroit Red Wings on Thursday night, visit the Times' blog Lightning Strikes.
• Here are the top things to do today in Tampa Bay, including rock legend Carlos Santana, the Florida Orchestra, John's Pass Seafood Festival and loads of Halloween parties.