Here are the top things to do today in Tampa Bay including country singer Chris Stapleton, RibFest gets under way with Bad Company's Paul Rodgers and the top amateur skateboarders in the country are here for the Tampa Am.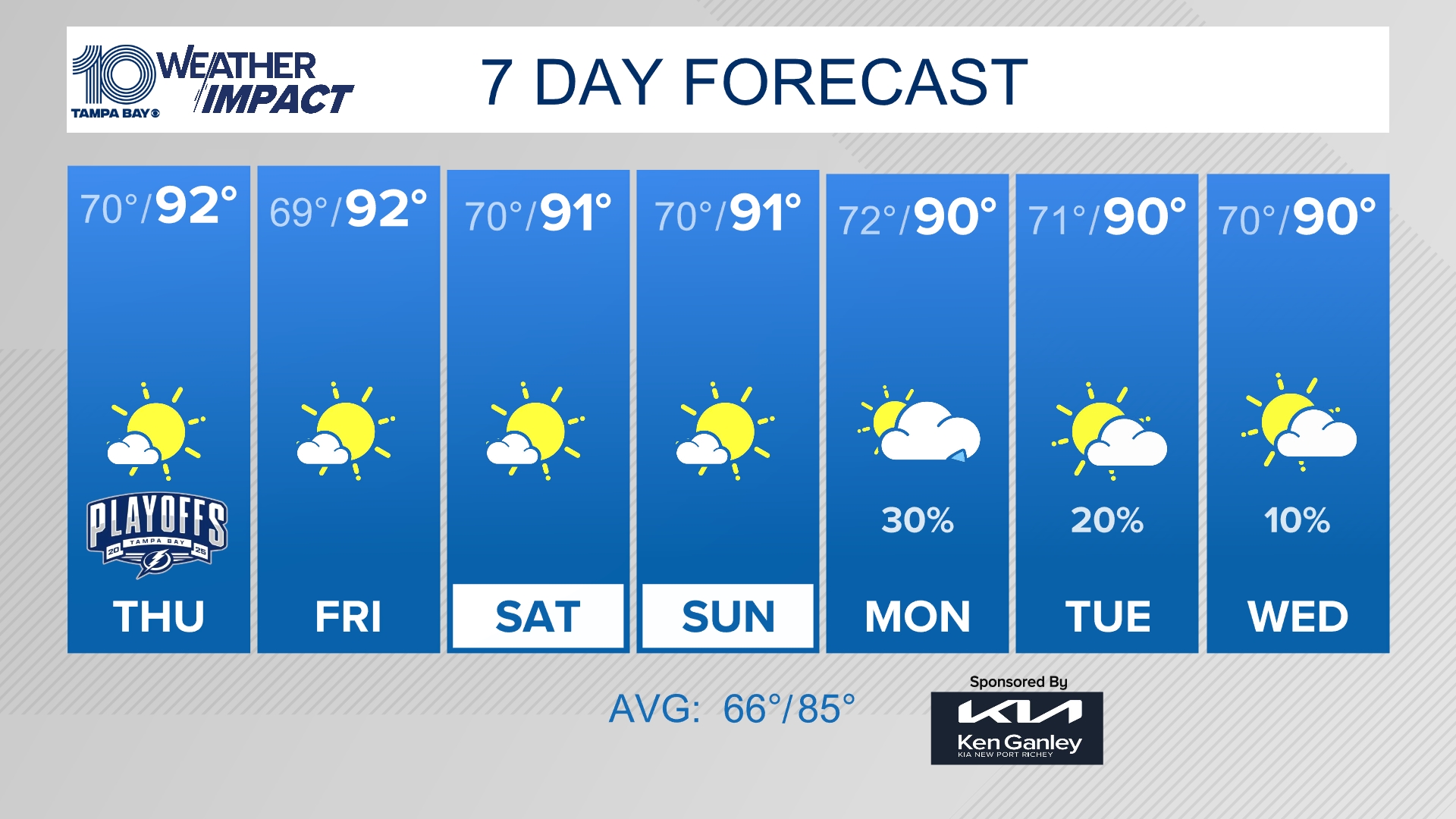 10News WTSP
10News WTSP
• There's a cold front heading in from the north, bringing cooler temperatures and maybe some rain. The highs could be in the upper 70s on Friday afternoon and maybe even colder over the weekend, according to 10Weather WTSP.
• As you head out for your morning commute, check out our live blog for the latest traffic updates and road conditions across Tampa Bay.
• Saturday is Veterans Day, and that means holiday hours for many businesses and government agencies. Here's a closer look at places that are closing today or Saturday.
• Times Political Editor Adam C. Smith says the St. Petersburg mayor's race was Rick Baker's to lose. The popular former mayor nearly came back in the campaign's final weeks, but fell short against Rick Kriseman because of a serious strategic miscalculation, Smith writes. Read Smith's analysis this morning.
• Ron Cain is the first Tampa Bay area Boy Scout to achieve the rare feat of earning every single merit badge. Then came the next challenge: a cancer diagnosis.
• Indra Jenkins shelled out more than $4,000 for a pair of pure-breed dogs in February from the Petland store in Largo. Little did she know that she would have to shell out thousands more on vet bills after Petland's own veterinarians assured her one of the dogs was healthy even though Jenkins says it was close to death. Now she's looking to join a suit whose lawyers are seeking class action status and that claims the pet store chain is guilty of fraud and racketeering for selling sick dogs that it claims are healthy.
• Remember catching the Cross Bay Ferry and riding across the bay to downtown St. Petersburg or Tampa? That's all it is right now: A memory. The ferry won't return this weekend because of a lack of regional cooperation and funding. But Caitlin Johnston reports at that there's a chance it could return in 2018.
• Were you at last night's show with Lindsey Buckingham/Christine McVie at Ruth Eckerd Hall? You can read about this musical reunion today on our Soundcheck music blog
• Book editor Colette Bancroft talked to Pulitzer Prize-winning author Jennifer Egan about how 9/11 led her to World War II and her new novel, Manhattan Beach.