Here are the top things to do today in Tampa Bay including Grammy winner Bruce Hornsby and free admission at the Glazer Children's Museum.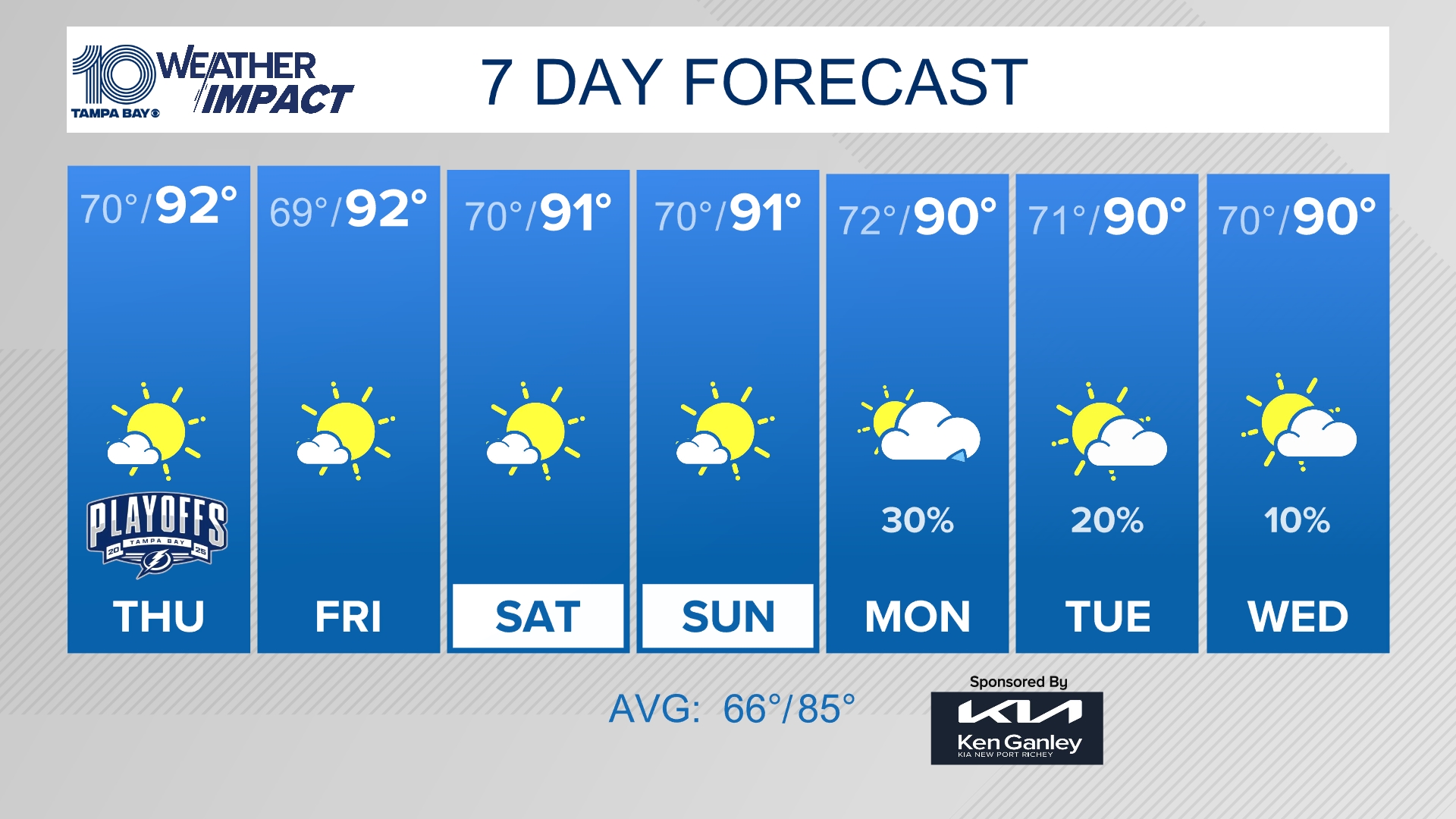 10News WTSP
10News WTSP
• Overnight fog might stick around in the morning. Temperatures will reach 84 degrees, and there could be a shower or too plus some colder weather on the way, according to 10Weather WTSP.
• As you head out for your morning commute, check out our live blog for the latest traffic updates and road conditions across Tampa Bay.
• How much will utility bills go up in St. Petersburg to help pay for the state-mandated $326 million plan to fix the city's ailing sewage system? Residents will find out today when a City Council committee meets to set the utility rate hike. The rates won't get voted on today, but residents will learn just how much more it will cost them. Read Charlie Frago's preview of the meeting and follow him at @CharlieFrago for updates.
• Election Day has revealed that President Donald Trump's popularity could be a problem for Republicans on the 2018 ballot, and that includes Gov. Rick Scott. How will it affect his run for the U.S. Senate? Columnist John Romano explores that issue.
• The Sunshine State is particularly sunny for women-owned firms, according to a new study. Florida had the second-highest growth in the number of women-owned businesses over the past 20 years.
• Beginning today, Spirit Airlines customers will be able to travel directly between Tampa International Airport and Windsor Locks, Conn., Pittsburgh and New Orleans.
• Here are the top things to do today in Tampa Bay including Fleetwood Mac's signature voices, hard rockers Dope and (hed)p.e., and top skateboarders in town for the Skatepark of Tampa's Tampa Am.
• St. Petersburg's bruising Rick vs. Rick mayoral battle is over. What's next? Some say it might be a fresh start between the winner, incumbent Mayor Rick Kriseman, and City Council. Relations have been strained in the past, as Charlie Frago explains that Kriseman's victory, plus two new council members, could lead to a clean slate for all.
• It has been three years since downtown St. Petersburg hosted a half-marathon on the waterfront, and city leaders and race organizers said they have high hopes of turning this month's St. Pete Run Fest into St. Petersburg's answer to the Gasparilla Distance Classic. Sharon Kennedy Wynne has the details.
• The day began with news that injured quarterback Jameis Winston visited Dr. James Andrews in Pensacola on Tuesday. Uh-oh, Bucs fans were thinking. This could be serious. Andrews is one of the country's top orthopedic surgeons and has an unmatched client list of sports figures. Rick Stroud weighs in on the visit and exactly what it was all about.
• Coach Jon Cooper dubbed this three-game road trip through California the team's the biggest test yet this season. So far, so good. The Sharks came in as one of the league's hottest teams, and the Lightning whipped them, 5-1 in front of a stunned SAP Center. The five goals San Jose allowed nearly matched the combined total (six) during it's four game winning streak. And they all came after the Sharks scored 25 seconds in.
•It's time to plan your weekend! Our critics and writers have laid out their top picks on our Weekend Planner page including Ribfest, the Times Festival of Reading and 5 things to do under $5
• Before their show tonight in Clearwater, pop music critic Jay Cridlin talked to Lindsey Buckingham and Christine McVie and it's juicy for Fleetwood Mac fans. "It's a strange one, really, because we're not really the best of chums," McVie said.