Catching you up on overnight happenings, and what you need to know today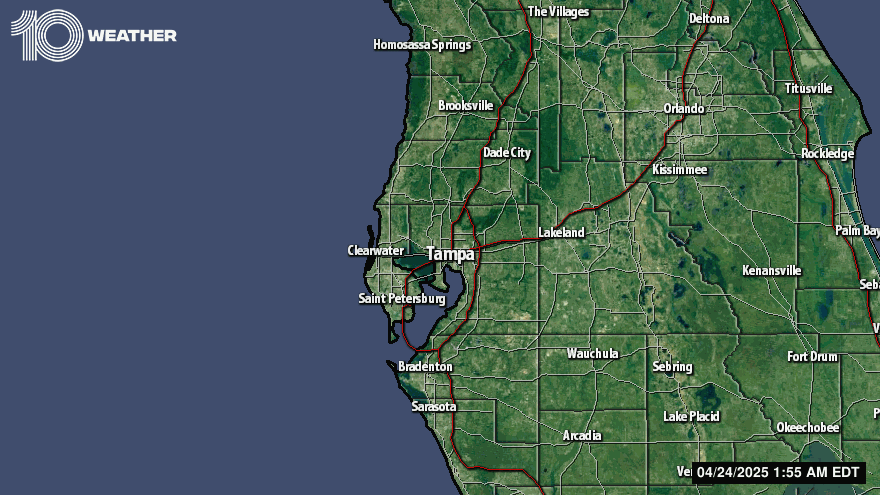 [WTSP]
[WTSP]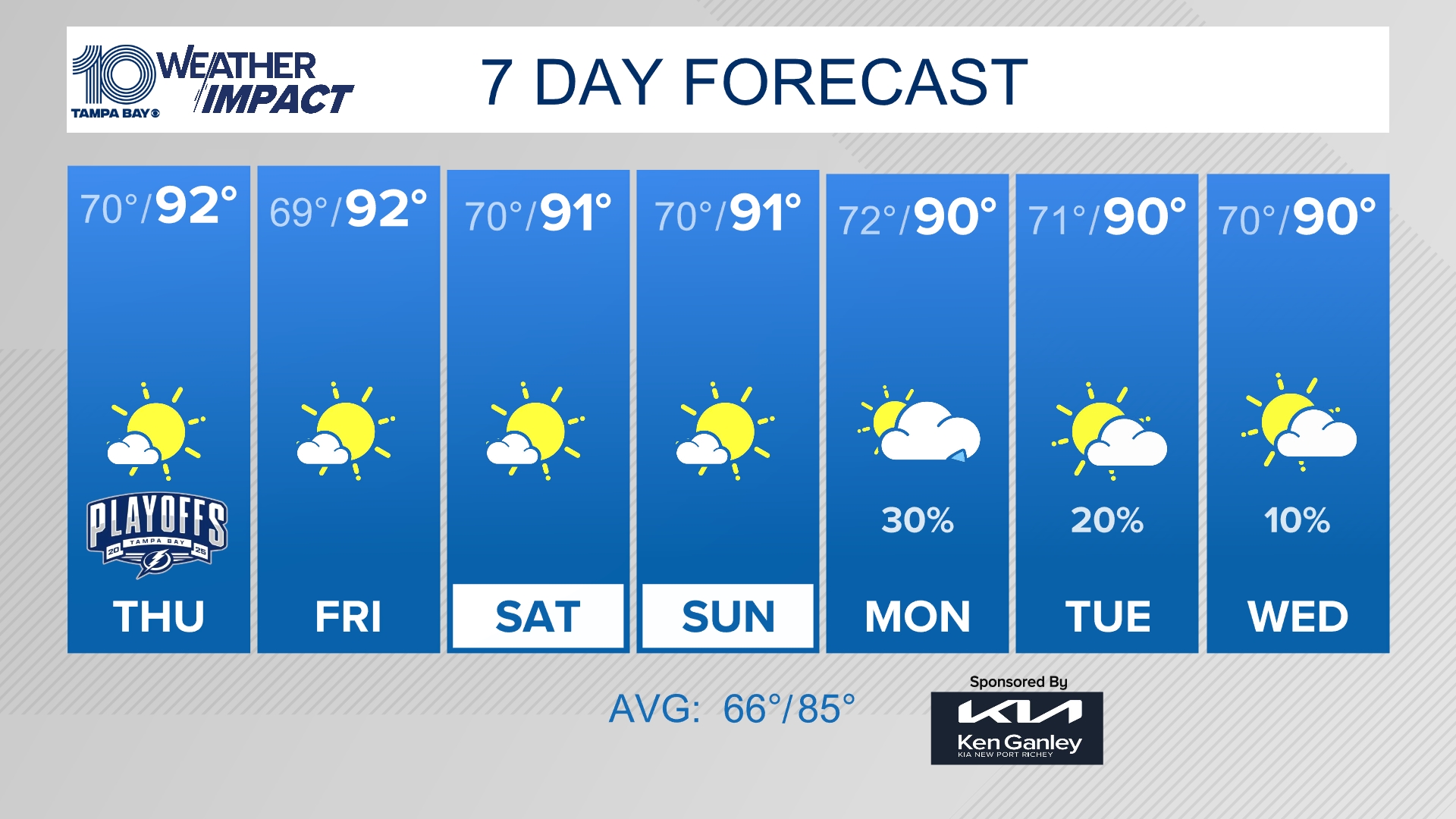 10News WTSP
10News WTSP
• A cool morning, with temperatures returning to the mid 80s by the afternoon, according to 10Weather WTSP. There may also be a chance of some isolated showers.
• As you head out for your morning commute, check out our live blog for the latest traffic updates and road conditions across Tampa Bay.
• Tampa police are investigating a separate homicide and suspicious death, which appear to be isolated incidents. This comes a day after Interim Police Chief Brian Dugan said two shootings in Seminole Heights are linked and urged residents to avoid walking alone. Police say the homicide suspicious death in West Tampa.
• Nearly two decades after it opened, part of the Channelside Bay Plaza restaurant and nightclub complex is being demolished, and a big part of the southwest wing is scheduled to come down today about 10 a.m. In its place will be a 1-acre park with a small stage, spaces for pop-up restaurants and bars and an "outdoor lounge" seating area. The redevelopment of Channelside Bay Plaza is part of the massive $3 billion project being launched by Jeff Vinik and Cascade Investment. Richard Danielson writes about the demolition and where it fits into the larger plan at tampabay.com
• If Hurricane Irma nearly stirred you to action, keep in mind hurricane season still has five weeks left — and that the process of getting ready for a storm goes a whole lot easier when one isn't bearing down and you aren't waiting in line for the supplies you'll depend on. But if you're going to do it, experts in hurricane preparedness warn, do it right, especially when it comes to the two moves that seem to draw most people to the home improvement stores at the last minute — protecting your windows and buying a generator. This story will be available after 7 a.m.
• In what could be their last face-to-face meeting in front of voters before the Nov. 7 election, St. Petersburg Mayor Rick Kriseman and former mayor Rick Baker will appear tonight at a 7 p.m. candidate forum hosted by the Council of Neighborhood Associations. The event also will touch on another ballot issue, the renewal of the Penny for Pinellas 1-cent sales tax. Meantime, get up to speed on the candidates with the Tampa Bay Times recent "Know Your Candidates" profile of the mayor's race.
• President Donald Trump told the widow of a slain soldier that he "knew what he signed up for," according to a Florida congresswoman. Rep. Frederica Wilson said she was in the car with Myeshia Johnson on the way to Miami International Airport to meet the body of Johnson's husband, Sgt. La David Johnson, when Trump called. Wilson says she heard part of the conversation on speakerphone.
• St. Pete City Council members squared off again Tuesday night. At a forum at downtown's Bayfront Tower Condos, the city's noise ordinance and pier redevelopment weighed on residents' minds. Read our story this morning at tampabay.com.
• Here are the top things to do today in Tampa Bay.