Catching you up on overnight happenings, and what you need to know today.
• The Tampa Bay region is under a dense fog advisory until 9 a.m. After that burns off, temperatures will stay in the low to mid 80s with mainly dry weather through much of the week, according to 10Weather WTSP.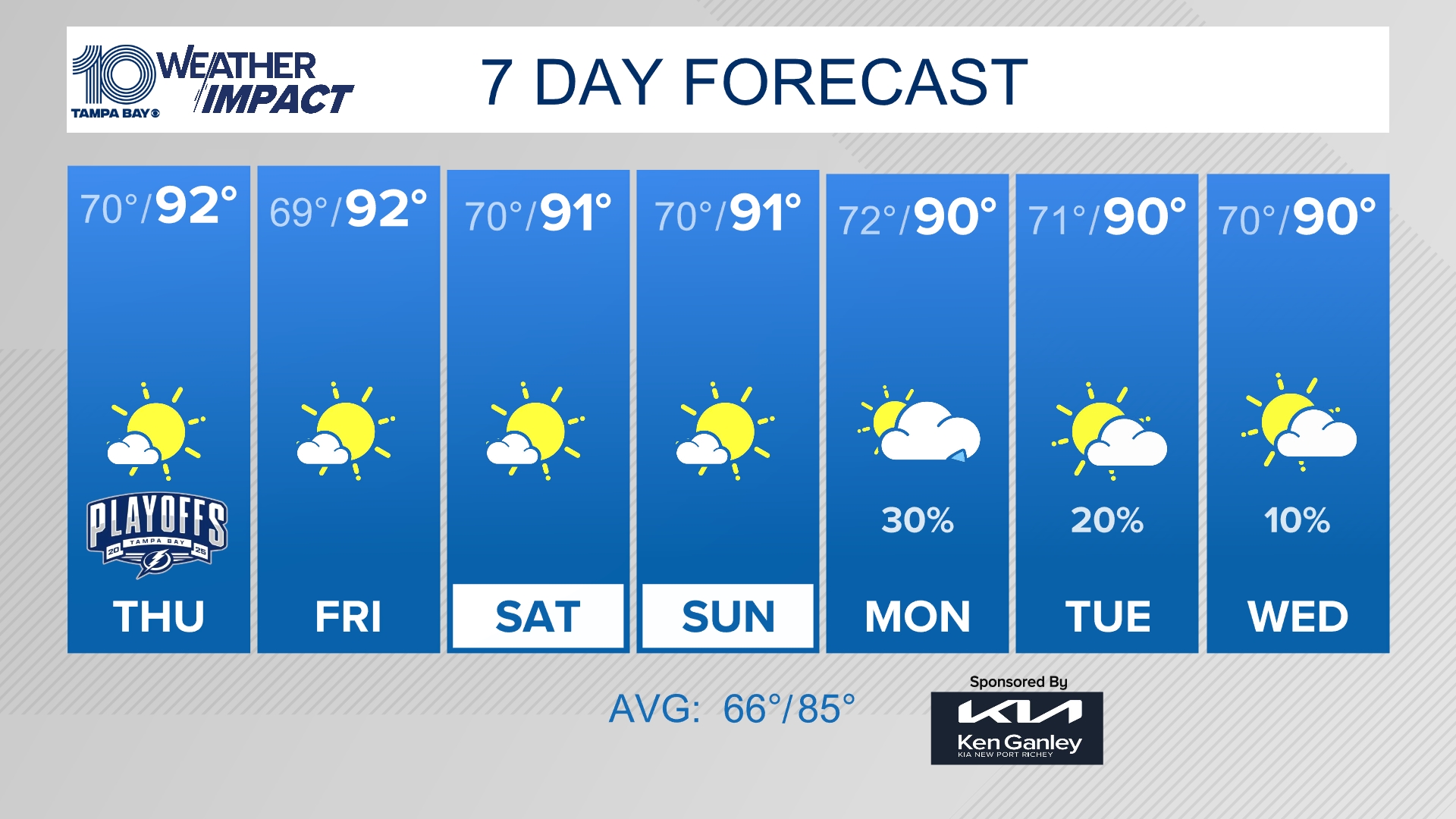 10News WTSP

e_SClBe_SClB• As you head out for your morning commute, check out our live blog for the latest traffic updates and road conditions across Tampa Bay.

10News WTSP

• A gunman shot and killed more than two dozen peopleHere's what we know

• Pinellas voters have plenty of decisions to make on Tuesday, Election Day. There's the St. Petersburg mayoral race, three City Council races and the Penny for Pinellas and Clearwater referendums. Need a refresher on the candidates and the issues? Wondering who the Tampa Bay Times editorial board recommended? Everything you need to know.

• More and more people seem to be choosing ride sharing services to get to the emergency room than ambulances. Ride-sharing drivers in Tampa Bay and beyond are seeing an uptick in rides to and from the emergency room as consumers try to avoid spending what could be thousands of dollars for an ambulance. Justine Griffin explains this new phenomenon.

• The Florida Public Service Commission will decide today whether to approve a settlement agreement between Tampa Electric Co. and consumer and environmental groups that would set the base rate prices for its customers through 2021 and outline the utility's transition to more solar energy. The hearing is scheduled for 1 p.m. in Tallahassee. tampabay.com/business

• Judy Woodruff, a pioneering political reporter in the 1970s when few women were accepted in the industry, received the Medal for Lifetime Achievement in Journalism Saturday evening at the Poynter Institute's Bowtie Ball. She spoke with Tracey McManus about the changes she's seen in journalism across four decades.

• The vast disruption of Hurricane Irma meant many families risked losing their children's health insurance coverage due to missed payments. As the board for the state children's health insurance program prepared to meet about this issue, the Agency for Health Care Administration defended Gov. Rick Scott's record on insuring children. "Under Gov. Scott's leadership, Florida has had much success in lowering the rate of uninsured children," the Oct. 25 news release said. PolitiFact Florida wondered if that was true. Read the analysis this morning.

• In New Orleans on Sunday, the Buccaneers lost their fifth straight, this time 30-10 to the Saints. As if that weren't enough, the status of quarterback Jameis Winston is up in the air, after re-injuring his right shoulder in the first half. And wide receiver Mike Evans may face additional punishment from the league after his blindside hit on Saints cornerback Marshon Lattimore. Rick Stroud looks at a Buccaneer team that has lost its way

• For those of us who know Florida, you know this time of year is quiet. The weather chills ever so slightly, making for perfect days at the beach. The tourists, affectionately referred to as snowbirds, aren't here yet, which makes for smaller crowds. Check out our overview of the vibes, parking and amenities at the area's best beaches.

• The 25th annual Times Festival of Reading takes place Saturday at USF's St. Petersburg campus and you can check out book critic Colette Bancroft's look at the featured authors here from best selling crime novelists to a poet laureate to former Fox news commentator Gretchen Carlson.

• Plan your week! Here are the top things to do this week in Tampa Bay including Ribfest, lots of Veterans Day weekend events, Lindsey Buckingham and Christine McVie of Fleetwood Mac are in town and favorite authors at the Times Festival of Reading.