The muggy and warm weather of the last couple of days will continue in Tampa Bay on Friday and throughout the weekend, with plenty of morning sun and a chance for afternoon thunderstorms.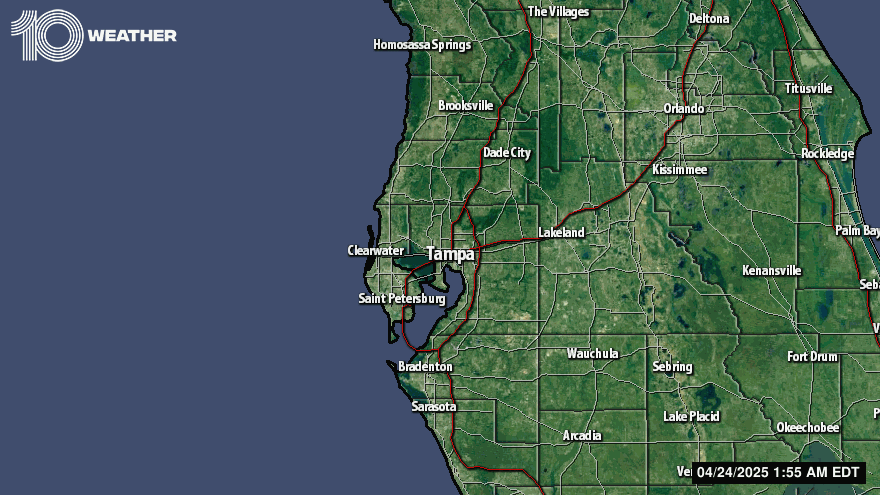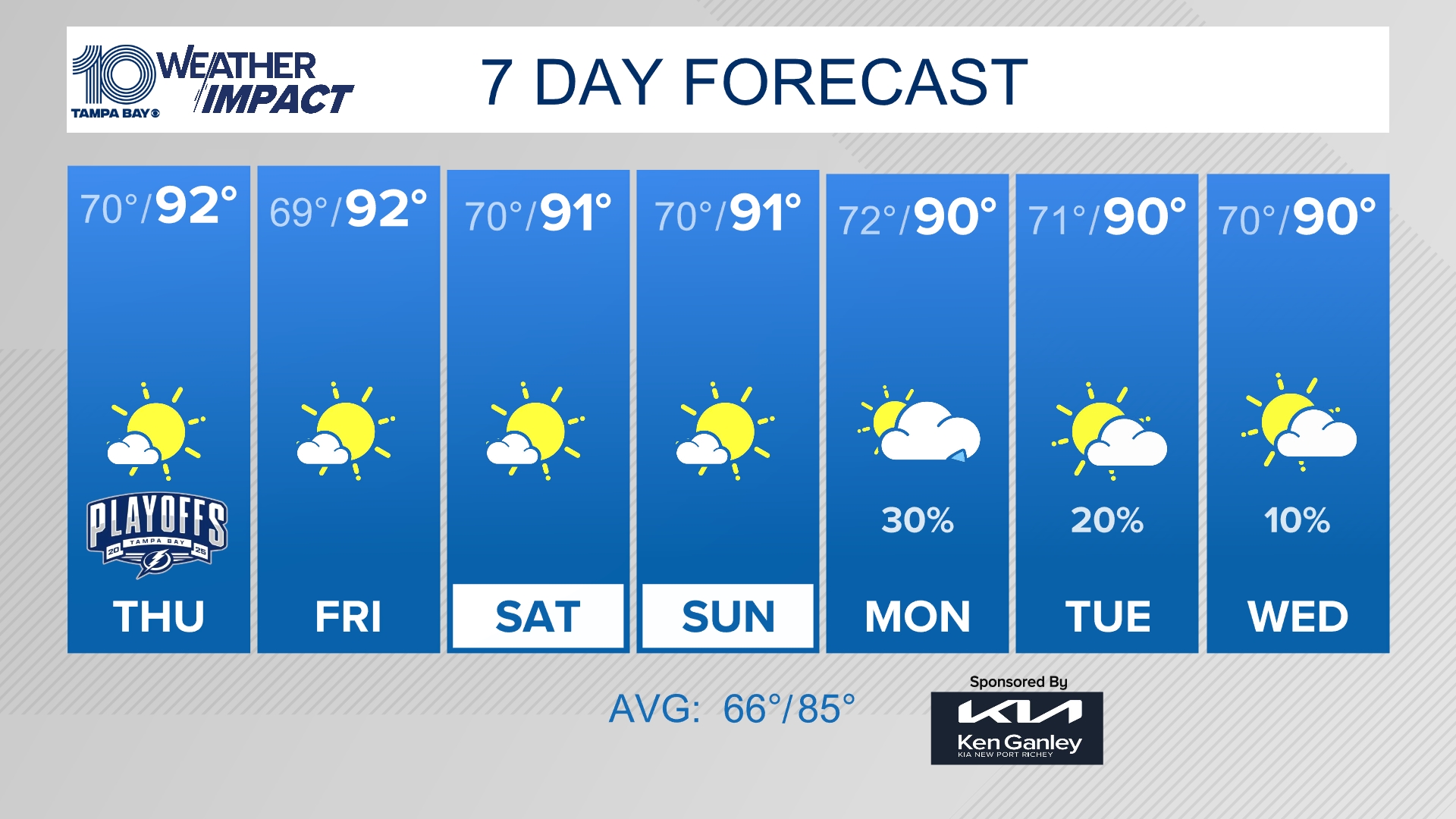 10Weather WTSP
10Weather WTSP
A few showers may pop up Friday around 2 p.m. along the coast, 10Weather WTSP meteorologist Bobby Deskins said, and should travel inland later in the afternoon.
That trend should continue throughout the weekend, Deskins said. Rain changes will be 30-40 percent, with highs again returning to the high-80s to low-90s each day.
Meanwhile, forecasters are tracking Tropical Storm Karl, which sits far out in the Atlantic and has some preliminary forecasts sending it away from Florida. But is likely to be on the stronger side and expected to form into a hurricane in the next 6-8 days.