Slightly more humid conditions returned to the Tampa Bay area on Friday, a trend that is expected to last through the weekend.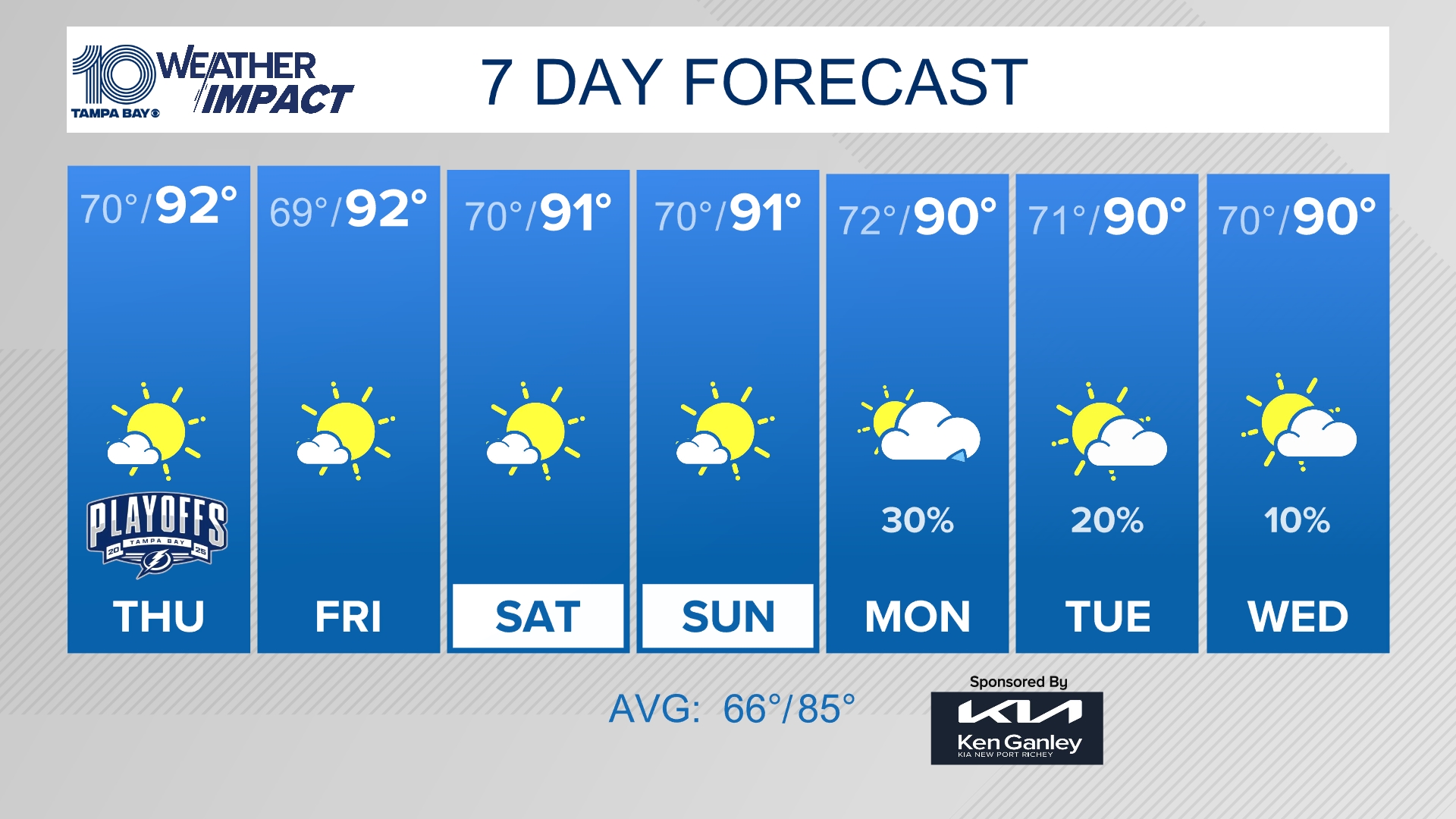 10News WTSP
10News WTSP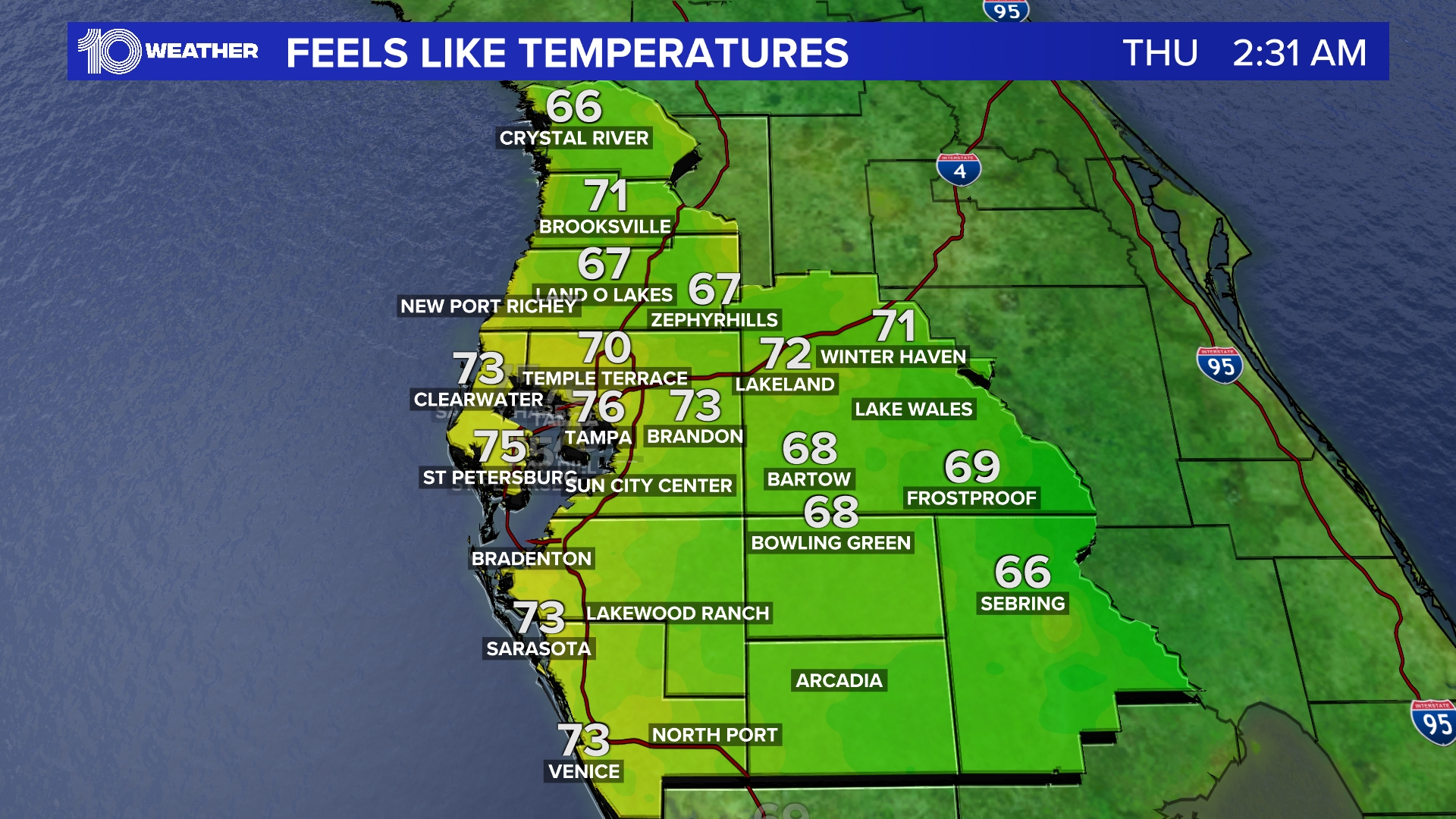 10News WTSP
10News WTSP
And with it, an increased chance of afternoon thunderstorms.
Those showers and thunderstorms should start to surface around 3 p.m. and last into the early evening hours, 10Weather WTSP meteorologist Bobby Deskins said.
"We still have some dry air in the mid to upper levels," Deskins said. "It's still trying to erode a little. But that's the trend over the next couple of days — to try to get rid of some of that dry air."
There is a 30 percent chance of rain, with highs again returning to the low-90s.
The weekend looks similar, Deskins said, with a 30 percent chance of rain and high temperatures in the low to mid 90s for both Saturday and Sunday.