Drivers should be cautious during their morning commutes Thursday as some early morning fog may impact visibility in pockets across the Tampa Bay area.
Once the fog clears out by late morning, the region is in for another bright, sunny, and dry day Thursday with afternoon temperatures near 80, forecasters said.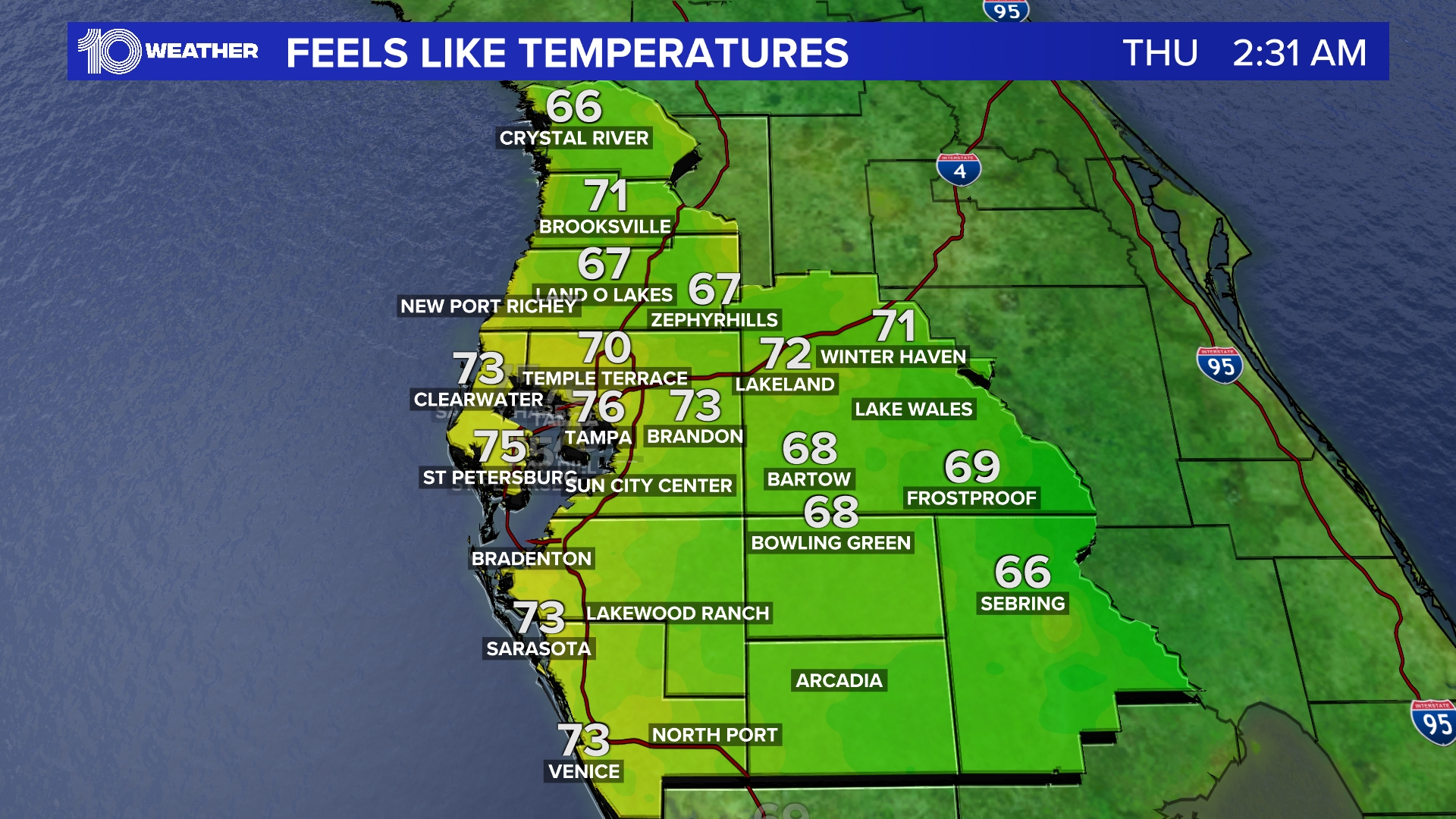 10News WTSP
10News WTSP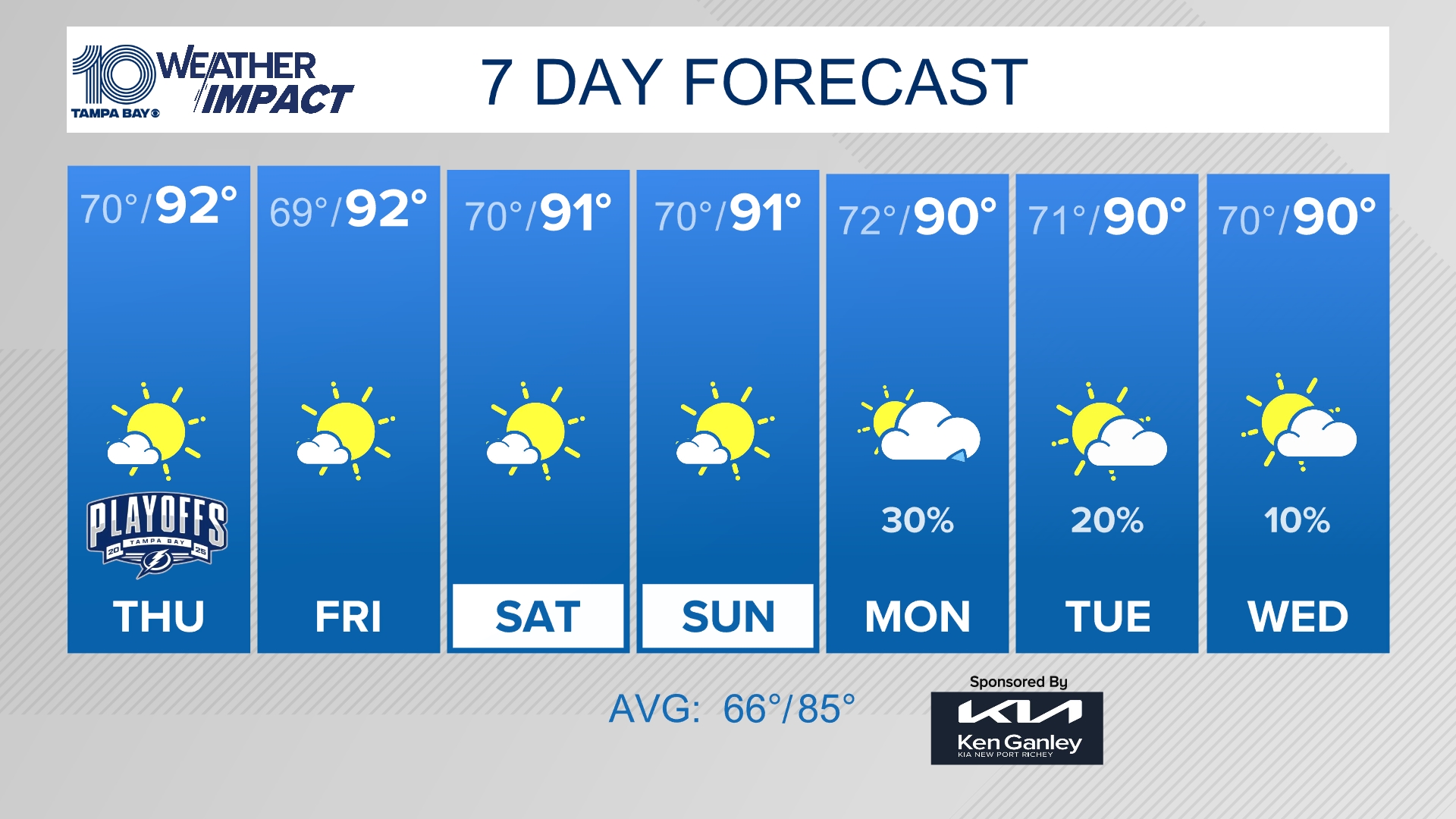 10Weather WTSP
10Weather WTSP
But that is all going to change come Sunday, when a cold front is forecast to pull in heavy showers and thunderstorms throughout the early evening into the overnight hours, according to 10Weather WTSP meteorologist Ashley Batey.
While there will only be a 20 percent chance of rain on Saturday, the most severe weather is slated to arrive Sunday, Batey said.
"This is largely going to be just before dinner time Sunday onward through about midnight," Batey said. "Look out for frequent lightning, heavy downpours and strong winds. An isolated tornado cannot be ruled out. Rainfall totals in many spots will top 1 inch."
Temperatures cool down Monday morning following the storms, Batey said, with highs only reaching about 60.
Contact Samantha Putterman at sputterman@tampabay.com. Follow @samputterman.