Drier, less humid days are ahead for the Tampa Bay area, allowing some relief for water-logged residents throughout the region.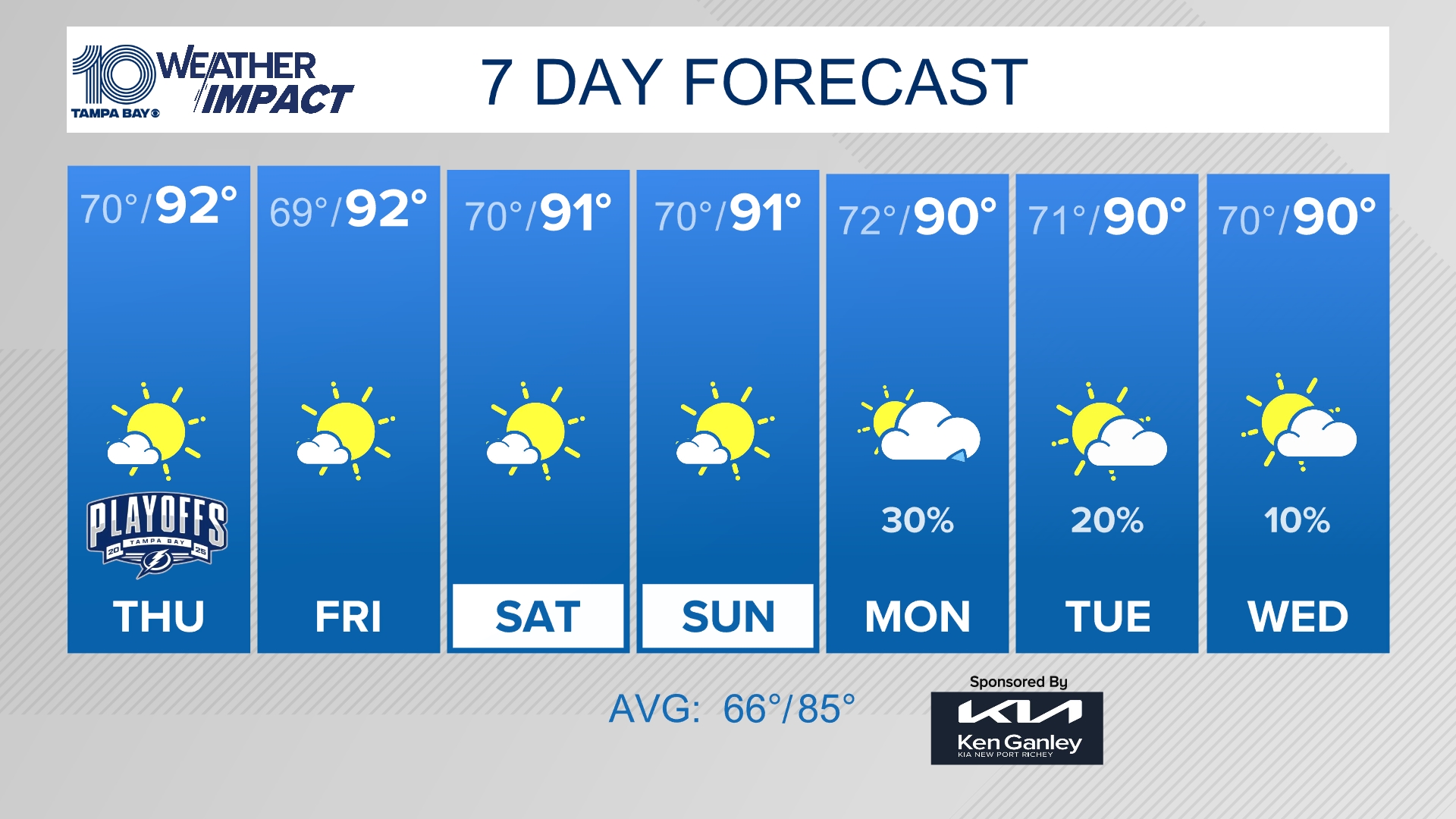 10News WTSP
10News WTSP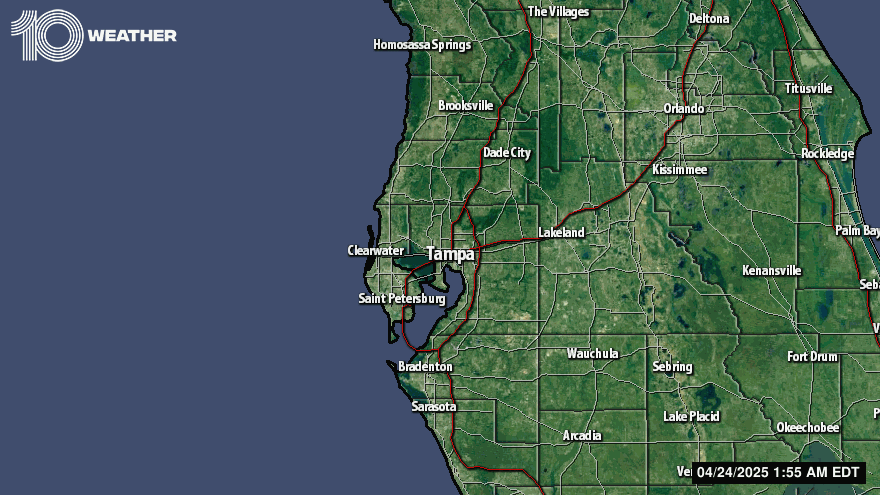 10News WTSP
10News WTSP
The dry air is helping residents wake up to slightly cooler temperatures and more comfortable conditions, forecasters said.
Temperatures hovered around the lower to mid-70s on Tuesday morning and were expected to creep up to around 90 degrees during the afternoon, forecasters said.
"It's a great time for places like western Pasco County to dry out just a little bit," 10Weather WTSP meteorologist Bobby Deskins said.
That relief is expected to last for the next few days, Deskins said. Rain chances are down to 10 percent today and Wednesday, before creeping up starting Thursday and returning to a more normal 50 percent chance of typical summertime afternoon thunderstorms and higher humidity by the weekend.