While the remnants of former Tropical Storm Julia no longer will threaten to soak the Tampa Bay area, the region will have to contend with increased humidity and a chance for morning showers along the coast.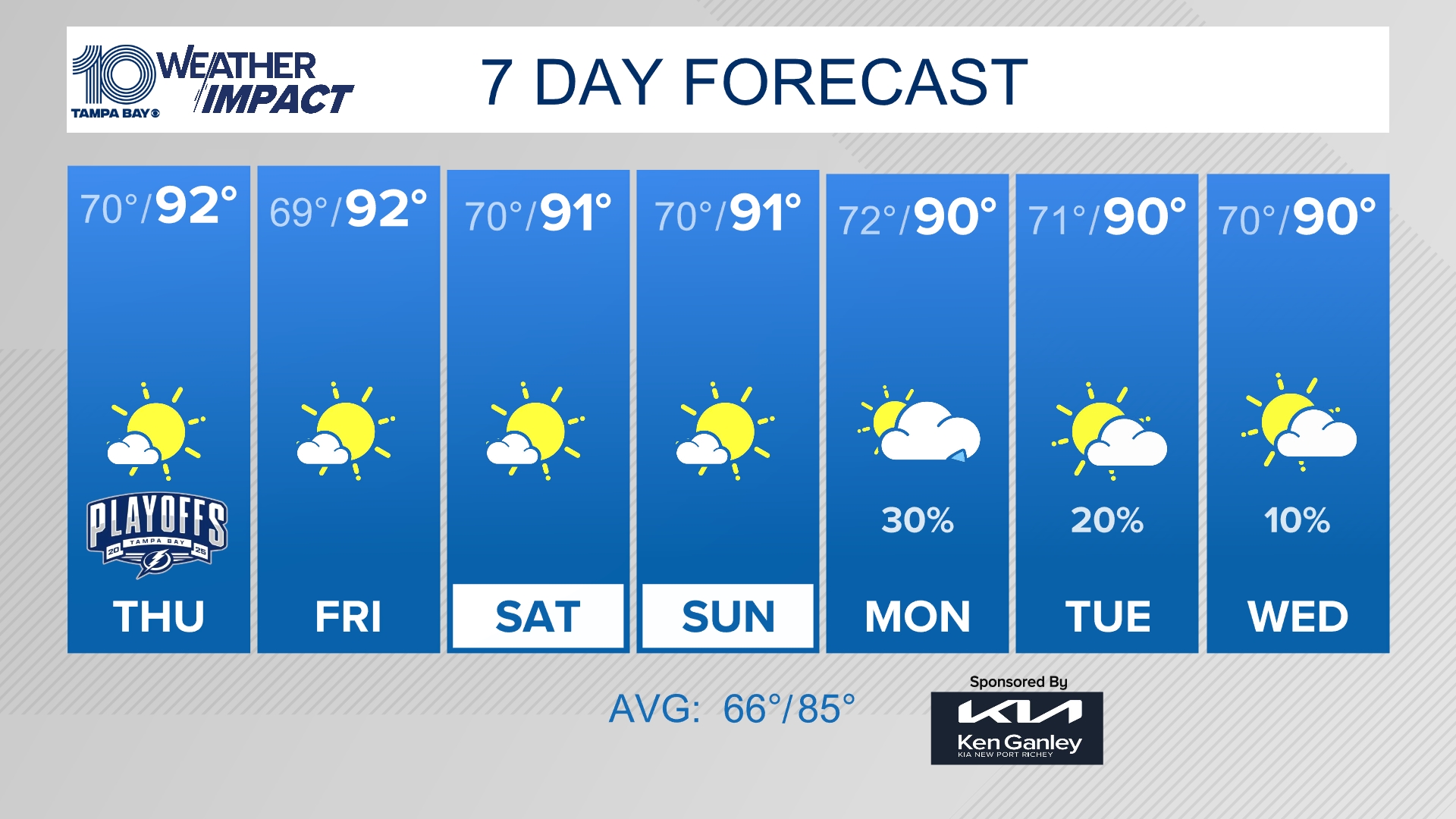 10News WTSP
10News WTSP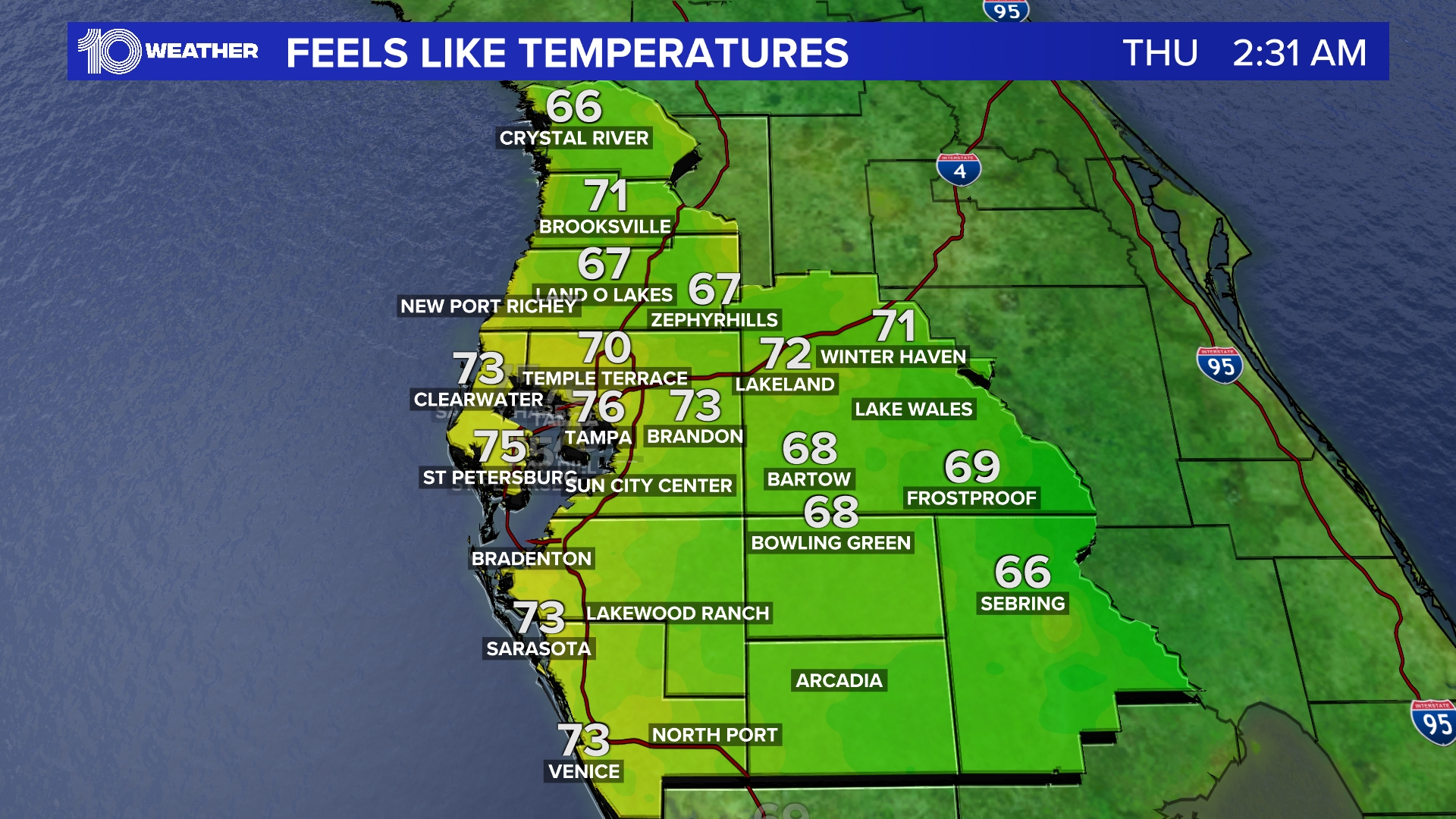 10News WTSP
10News WTSP
Julia, the tropical storm that formed over land late Tuesday — a rarity that hasn't happened in almost 30 years — weakened to a tropical depression early Thursday morning off the South Carolina coast, meteorologists said.
While the system still packed 35 mph winds and plenty of rain Thursday morning, forecasters don't expect the storm's remnants to impact Tampa Bay, as most of the rain is to the east of its center, over the Atlantic Ocean. Forecasters expected the storm to linger off the Carolina coast over the weekend and eventually meander further out into the Atlantic.
Locally, morning showers will pop up along the coast, 10Weather WTSP meteorologist Bobby Deskins said, while afternoon showers are expected to impact inland areas.
Temperatures were forecast to peak around 90 degrees on Thursday, but with 90 percent humidity, it will feel much warmer, meteorologists said.