Tampa Bay residents can expect isolated showers mainly along the coast this morning before they push inland this afternoon.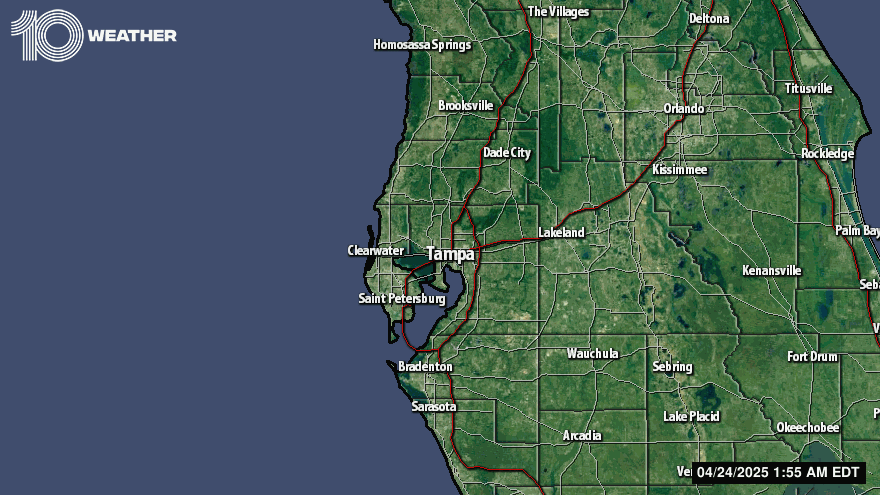 [WTSP]
[WTSP]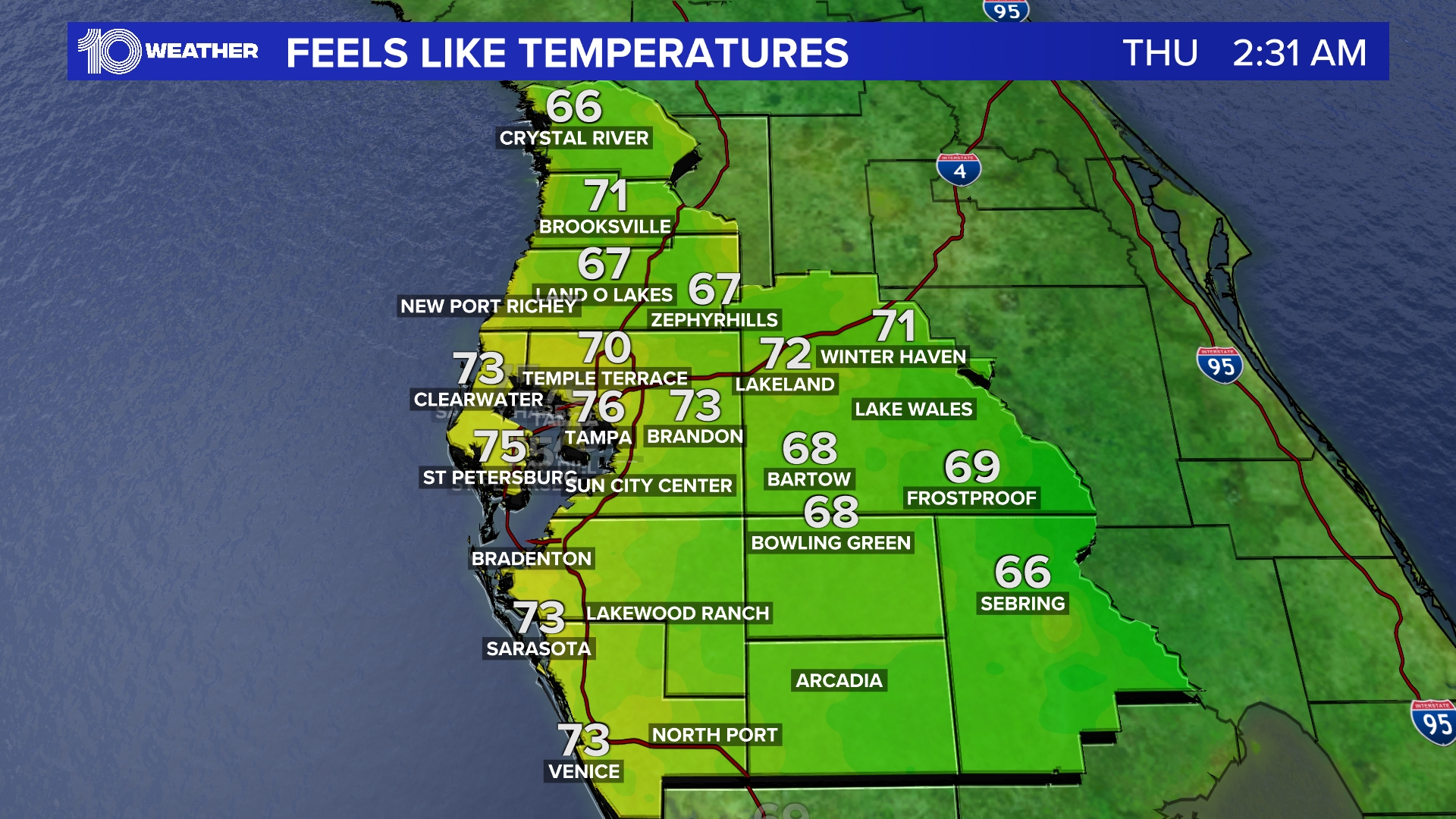 10News WTSP
10News WTSP
Expect a chance for showers mainly along the beaches before 10 a.m., then increasing rain chances around midday before storms head inland this afternoon, said 10Weather WTSP meteorologist Ashley Batey.
Coverage will be between 30-40 percent.
Highs will climb to 90 degrees for most of the afternoon, Batey said.
Saturday and Sunday will have a 30-40 percent chance for afternoon showers and storms with high temperatures around 90 degrees, said 10Weather WTSP meteorologist Grant Gilmore.