After some stormy mornings throughout the weekend across Tampa Bay, Monday kicks off pretty quietly with a cloudy, yet mainly dry start.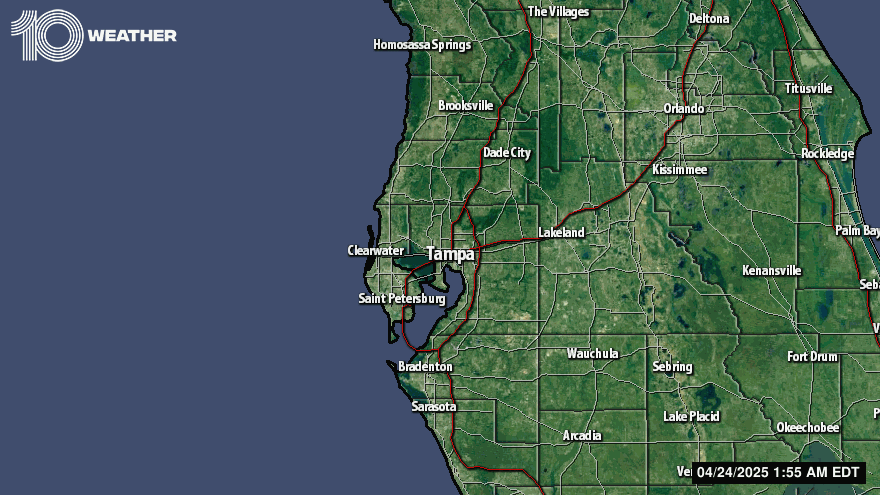 [WTSP]
[WTSP]
Showers and isolated storms will likely pop up during late morning and early afternoon, but overall things should stay fairly dry with rain chances between 30-40 percent, said 10Weather WTSP meteorologist Ric Kearbey.
The chances dip even farther on Tuesday at 20 percent, but the wet weather is expected to build back up from there, Kearbey said.
DOWNLOAD: Get the tbo Weather App and see where storms are headed
Monday will see more sunshine compared to the weekend, Kearbey said, helping pump up those temperatures slightly with highs forecast to hit the low 90s by the afternoon.
Contact Samantha Putterman at sputterman@tampabay.com. Follow her on Twitter @samputterman.