After Tampa Bay deals with another day of higher storm chances, the weekend is expected to bring some reprieve to the wet weather.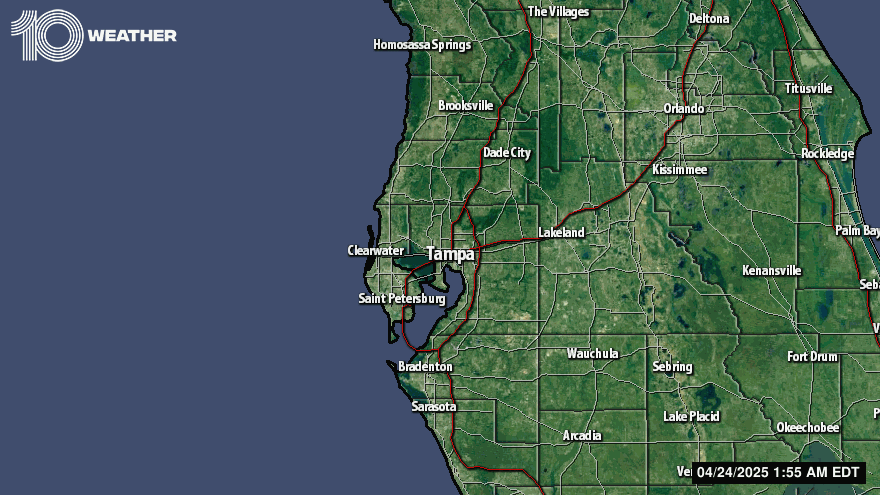 [WTSP]
[WTSP]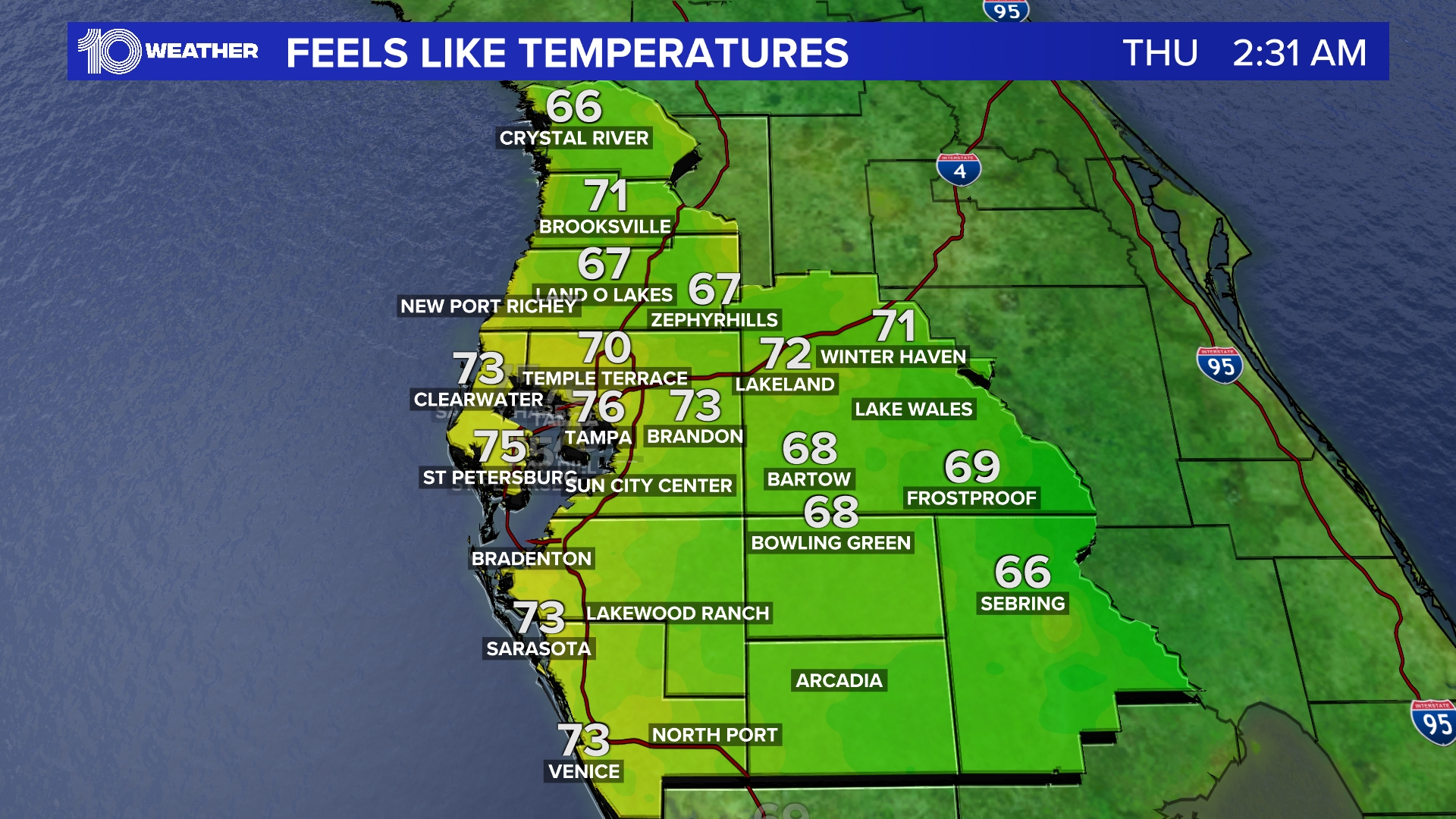 10News WTSP
10News WTSP
Tropical moisture remains in place over much of the state on Friday, bringing a better chance for afternoon rain across the bay area, said 10Weather WTSP meteorologist Grant Gilmore. The chance of storms for the day will be about 60 percent.
Skies will be partly sunny with highs around 90, but the full-forced humidity will make it feel much closer to 100, Gilmore said.
Rain will develop along the coasts and move inland during the afternoon, Gilmore said, but will quickly die down later in the evening. Going into Saturday, only a few scattered storms may pop up over the coast.
DOWNLOAD: Get the tbo Weather App and see where storms are headed
Drier air is expected to settle in over the region this weekend, Gilmore said, allowing for only a 30 percent chance for afternoon showers and storms both Saturday and Sunday.
A northeasterly wind into the beginning of next week will usher in even drier and relatively cooler conditions for the first half the week, Gilmore said.
Contact Samanthat Putterman at sputterman@tampabay.com. Follow her on Twitter @samputterman.