This weekend's soggy conditions across the Tampa Bay area will extend into the workweek, continuing to bring some much-needed rain to the parched region.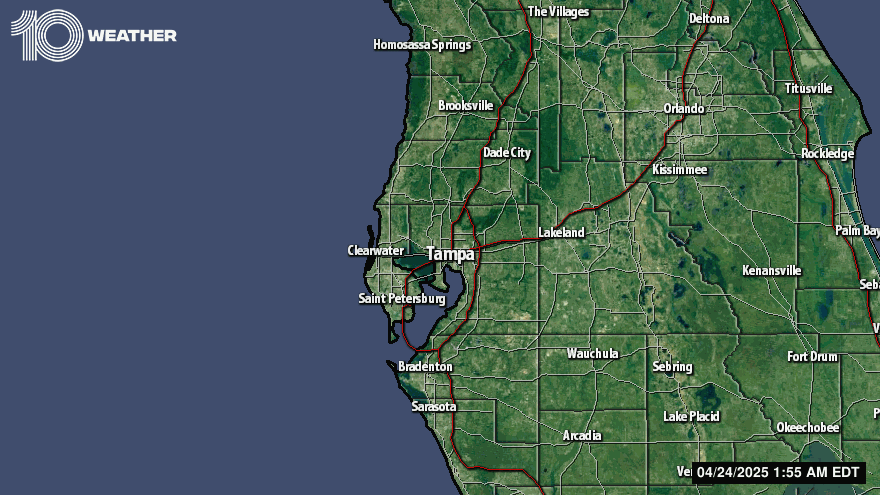 [WTSP]
[WTSP]
Commuters early Monday morning should be on the lookout for pockets of heavy rain moving from the southwest off the Gulf of Mexico, 10Weather WTSP meteorologist Grant Gilmore said.
Some of the rain could be heavy at times, with the showers more widespread in the lat morning into the mid-afternoon, Gilmore said.
Highs today will be in the mid-80s under mostly cloudy skies and muggy conditions.
The rain will likely remain through the afternoon but will ease slightly through the evening, Gilmore said.
However, the rain will build again overnight into early Tuesday with isolated heavy rain and possible flooding in some areas into Tuesday afternoon, Gilmore said.
Rain chances remain at 80 percent on Tuesday and begin to dip on Wednesday and into the rest of the workweek, with Friday being the driest day, Gilmore said.
Rain chances pick up again this weekend, Gilmore said.