Tampa Bay residents get one more warm and breezy day before a front brings some potentially severe weather followed by cooler temperatures.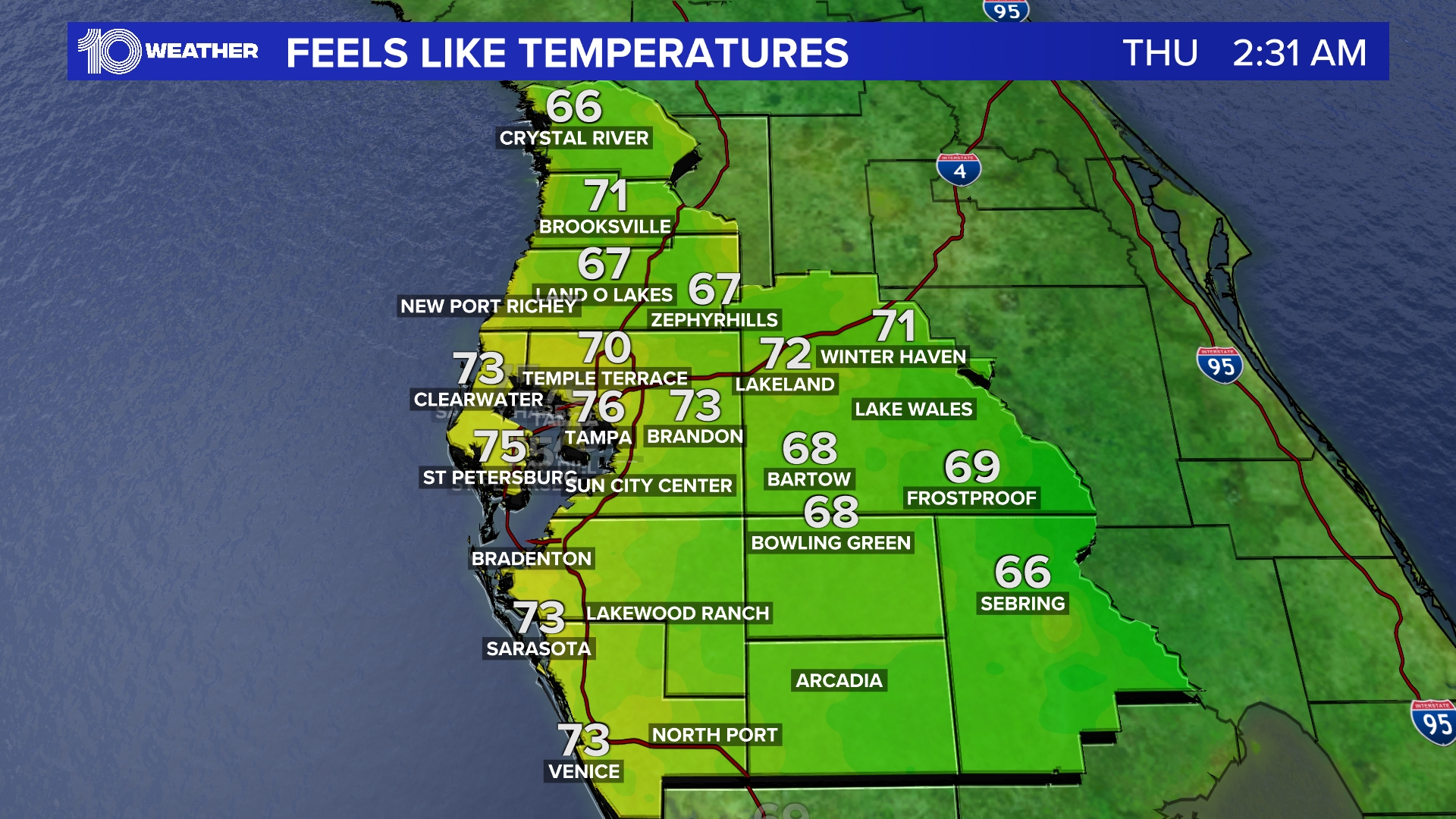 10News WTSP
10News WTSP
Wednesday's highs climb to the upper 80s with southerly winds and a mix of sun and clouds for most of the day, according to 10Weather WTSP meteorologist Ashley Batey.
Conditions also stay dry throughout the day, with a few showers possible north of Interstate 4, Batey said.
Later tonight, though, northern areas — including Hernando County — could experience hail, damaging wind gusts, brief heavy rain and a small tornado risk.
Officials say the immediate Tampa Bay area could see storm conditions from 2 a.m. to 5 a.m., and southern areas from 4 a.m. to 8 a.m.
There is a 60 percent chance of rain on Thursday, Batey said, followed by a decent cool-down into the afternoon and throughout the weekend.
For the weekend, highs top out in the low to mid 70s, while overnight lows drop into the 40s and 50s.
Contact Samantha Putterman at sputterman@tampabay.com. Follow her on Twitter @samputterman.