After a few sporadic afternoon showers over the last few days, Tampa Bay will wrap up the workweek with some higher storm activity.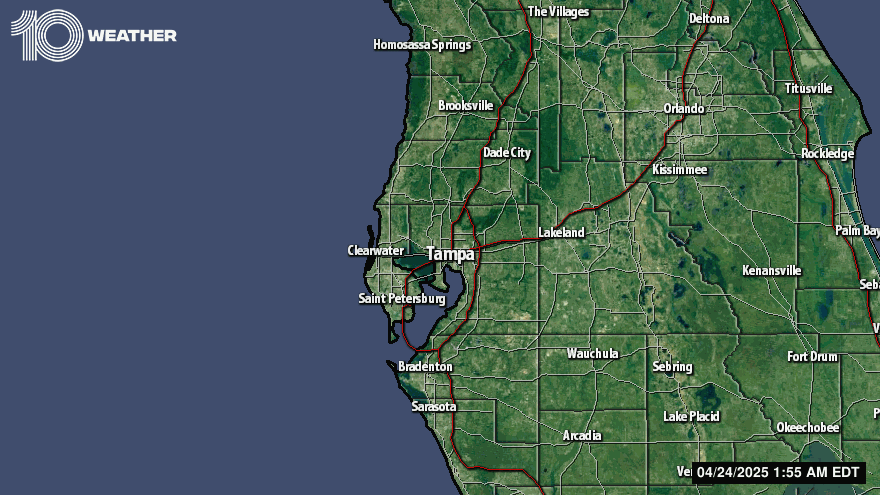 [WTSP]
[WTSP]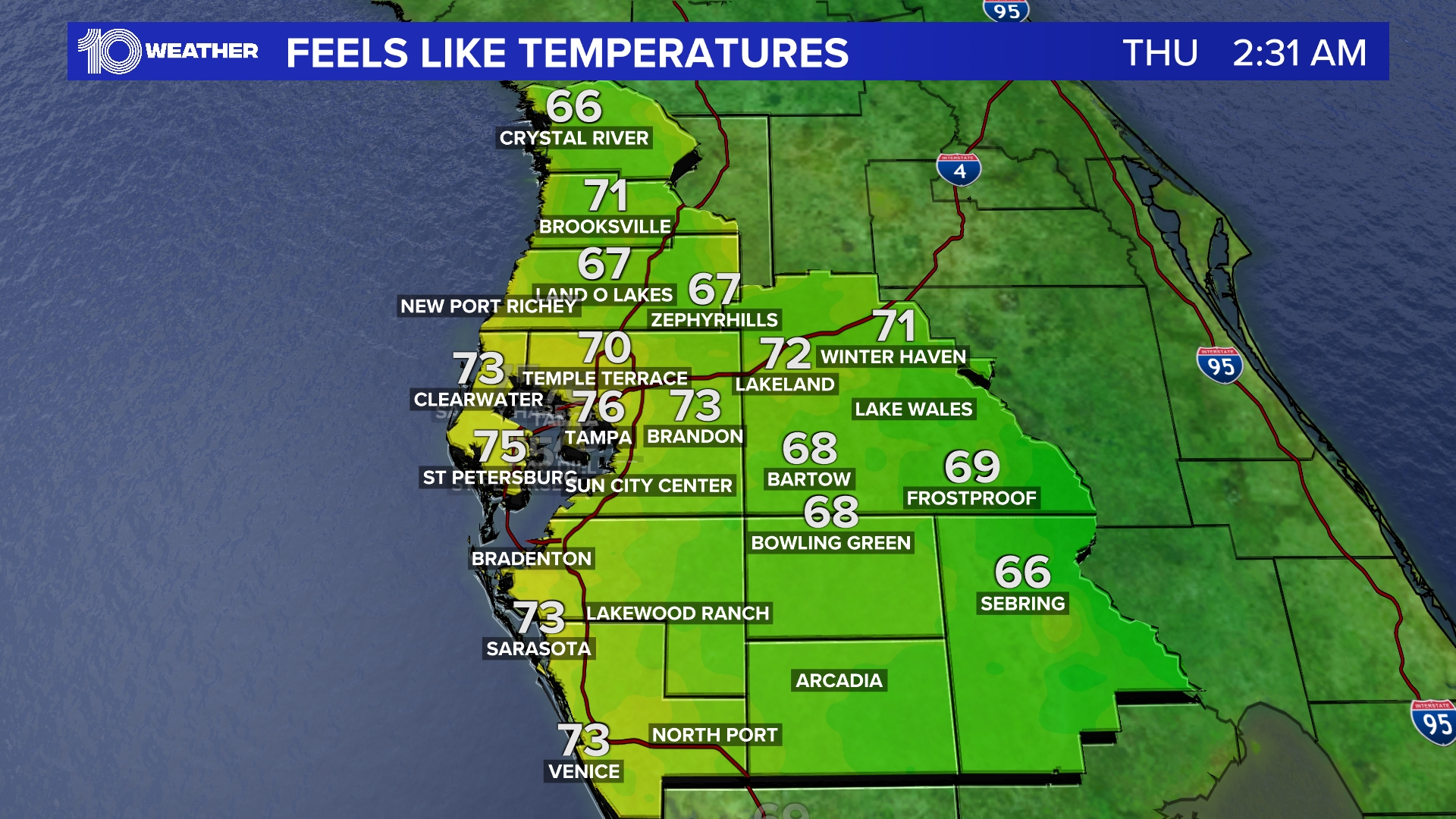 10News WTSP
10News WTSP
Wake-up temperatures across Tampa Bay start around 80 degrees, but will feel more like 90 because of the humidity, said 10Weather WTSP meteorologist Grant Gilmore. The second half of the morning, toward lunchtime, brings sunny skies and temperatures warming to a high of about 93.
Conditions remain relatively sunny until the early afternoon, Glimore said, as a few showers and thunderstorms are expected to develop mostly west of the Interstate 75 corridor.
Then, toward mid-afternoon, more wet weather will ramp up east of I-75 across the central part of the state.
DOWNLOAD: Get the tbo Weather App and see where storms are headed
The rain should hang around the first half of Thursday night, gradually dissipating around 8 p.m. and drying out overnight, Gilmore said.
Meanwhile, forecasters are watching a few systems churning out in the Atlantic that all display decent chances of developing into organized storms over the next several days.
Contact Samantha Putterman at sputterman@tampabay.com. Follow her on Twitter @samputterman.