Plenty of dry air was still lingering in the Tampa Bay area on Thursday, keeping rain chances low before picking up this weekend.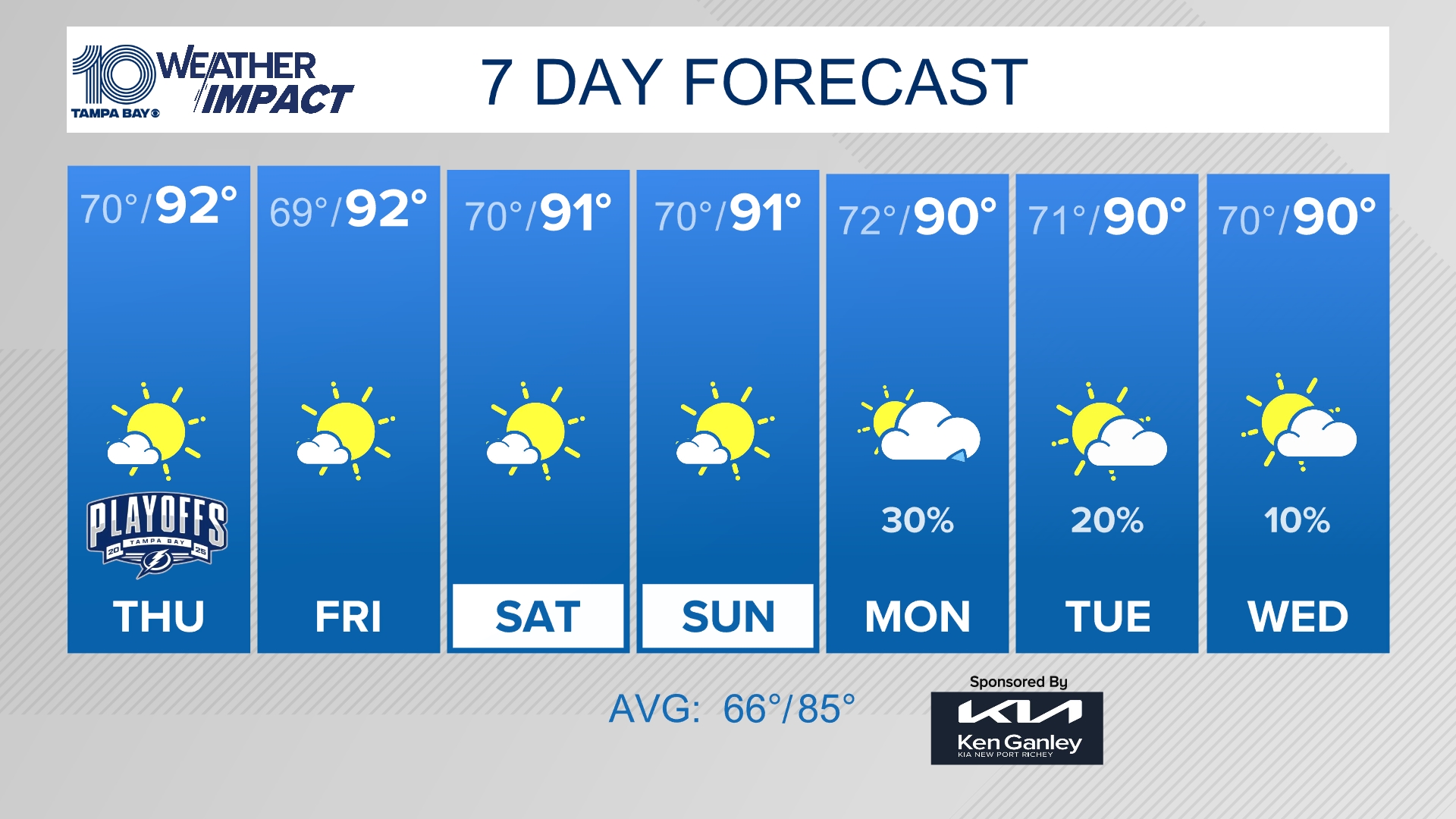 10News WTSP
10News WTSP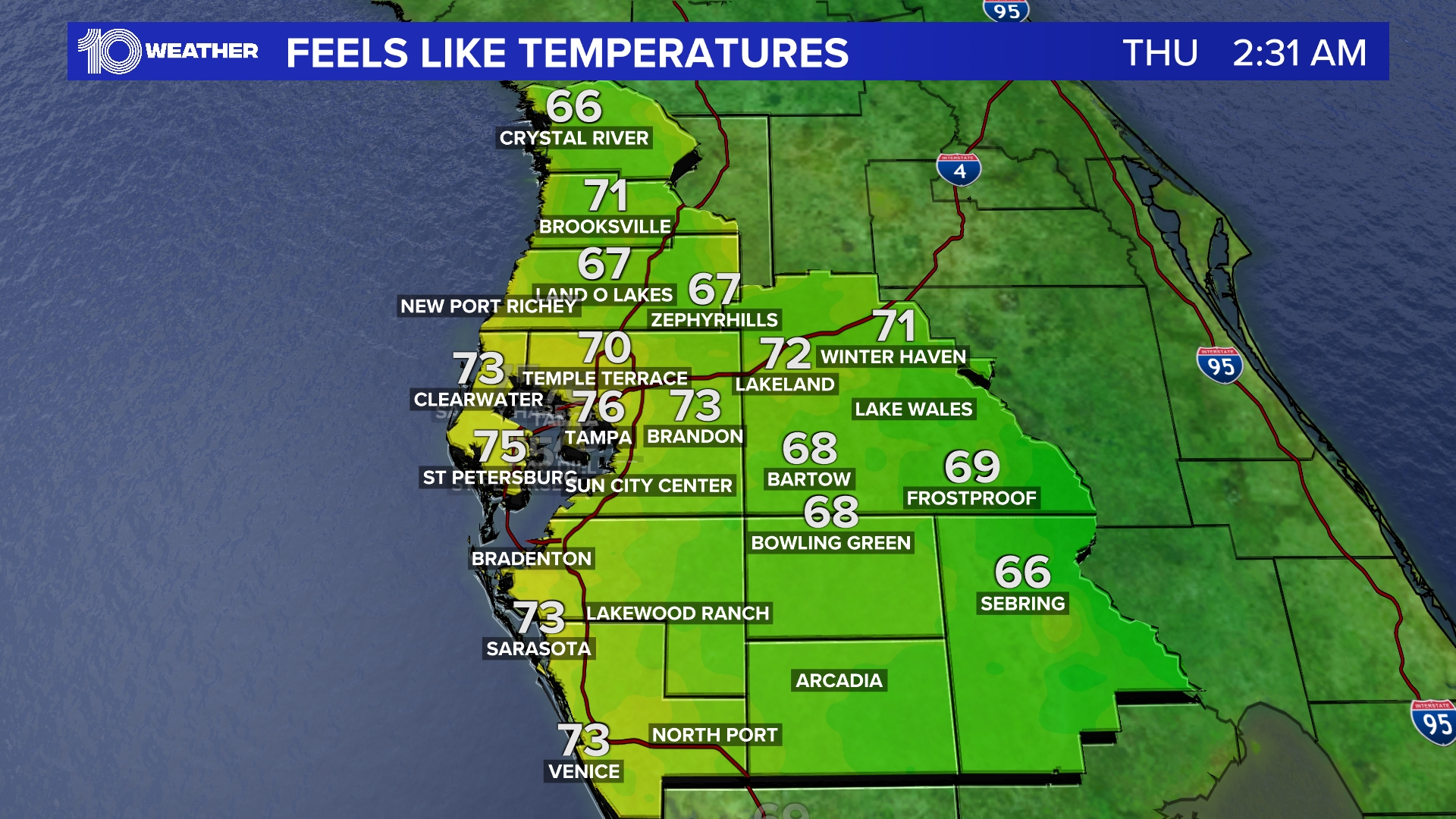 10News WTSP
10News WTSP
The morning started out with temperatures in the 60s and 70s, but highs are forecast to rise to around 90 by mid-afternoon, 10Weather WTSP meteorologist Bobby Deskins said.
Humidity may be even lower today, Deskins said, especially in the afternoon.
Looking ahead, Friday's forecast shows a couple of isolated showers, Deskins said, with a 30 percent chance that should last throughout the weekend.