An area of low pressure moving over central Florida is bringing scattered rain and storm chances to Tampa Bay this weekend, according WTSP 10Weather Meteorologist Ric Kearbey.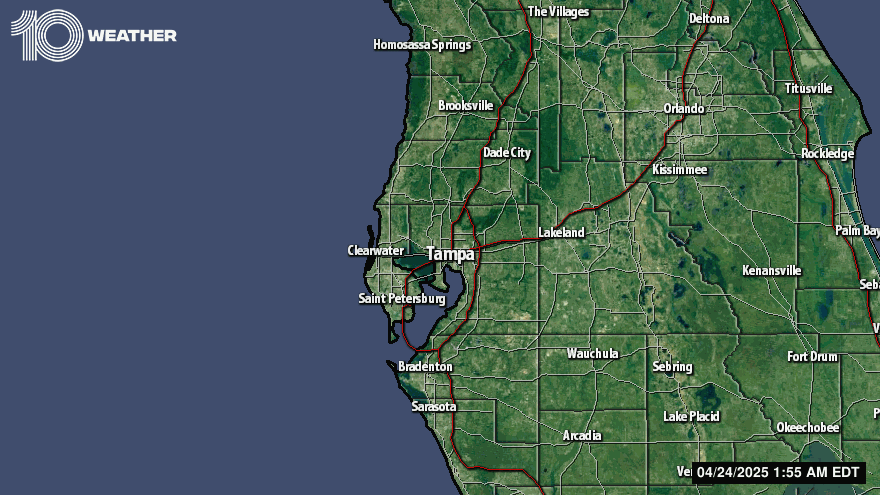 10News WTSP
10News WTSP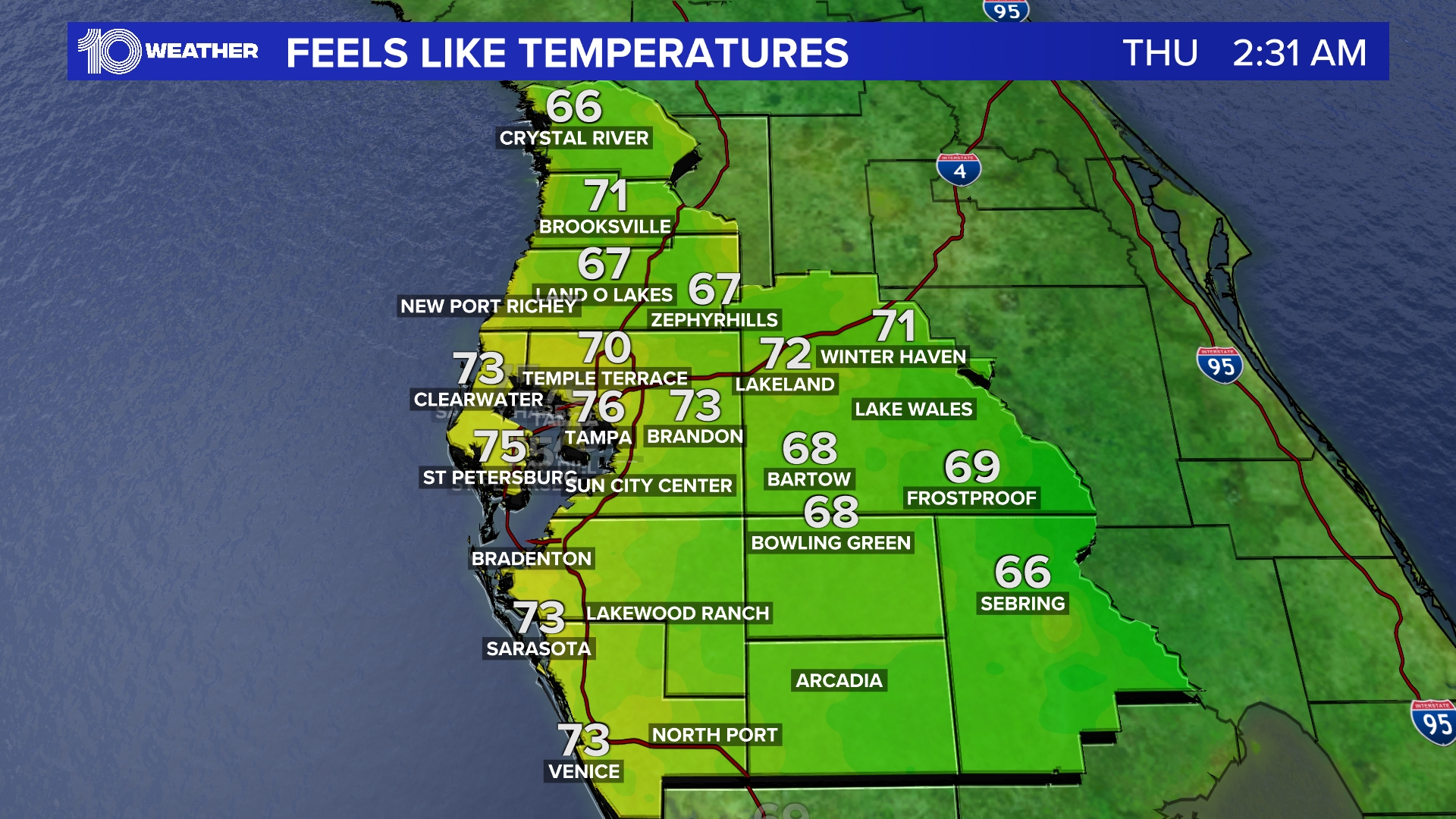 10News WTSP

Feels-like temperatures around the Tampa Bay area

10News WTSP

High temperatures were forecast in the upper 80s through the weekend. A high chance of showers remains Sunday. By mid-week to late week, weather is expected to dry up.