Warm and dry days are still ahead for the Tampa Bay area, which will see a 10 percent chance of rain and highs in the low 90s, meteorologists said Wednesday morning.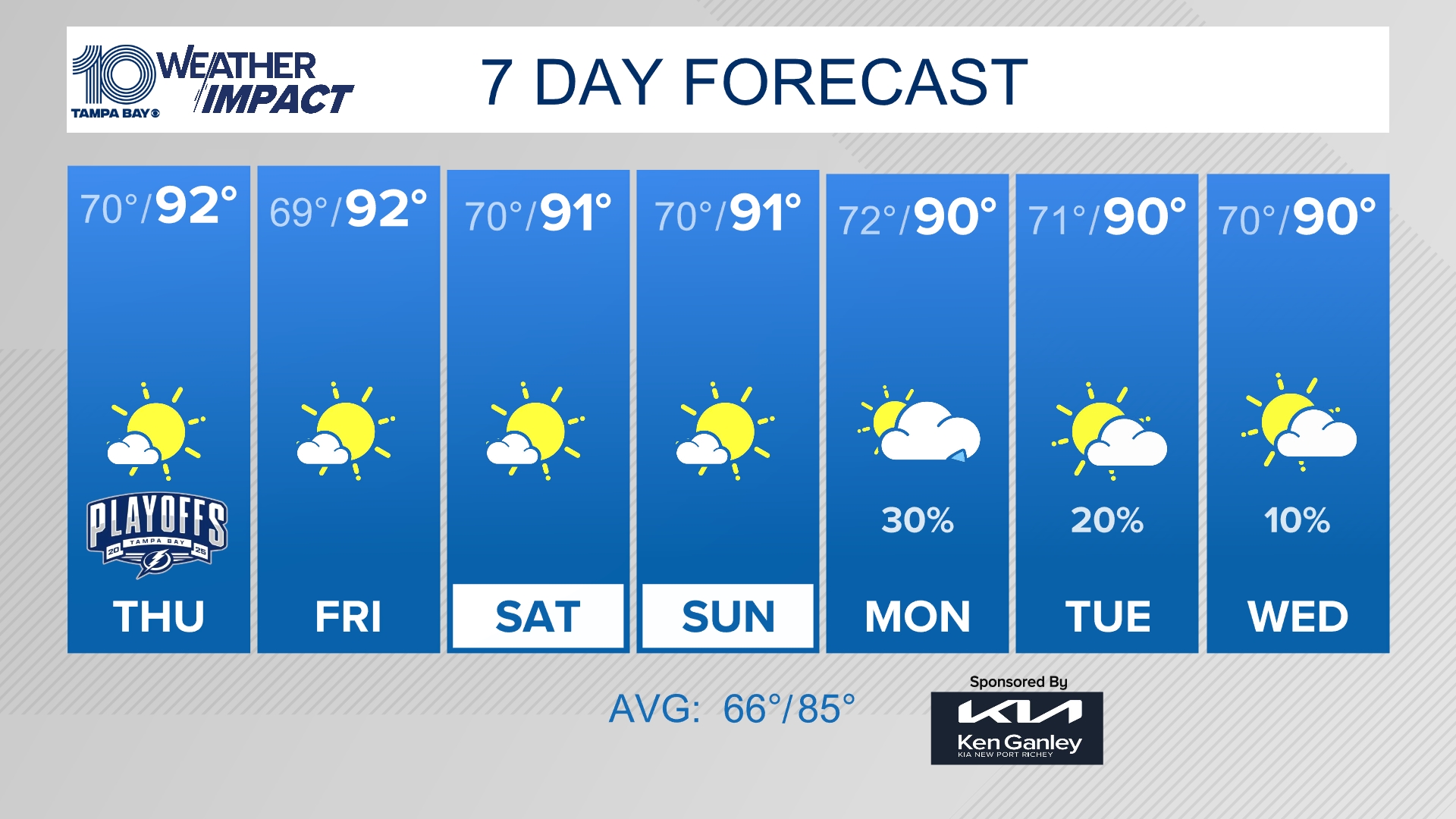 10News WTSP
10News WTSP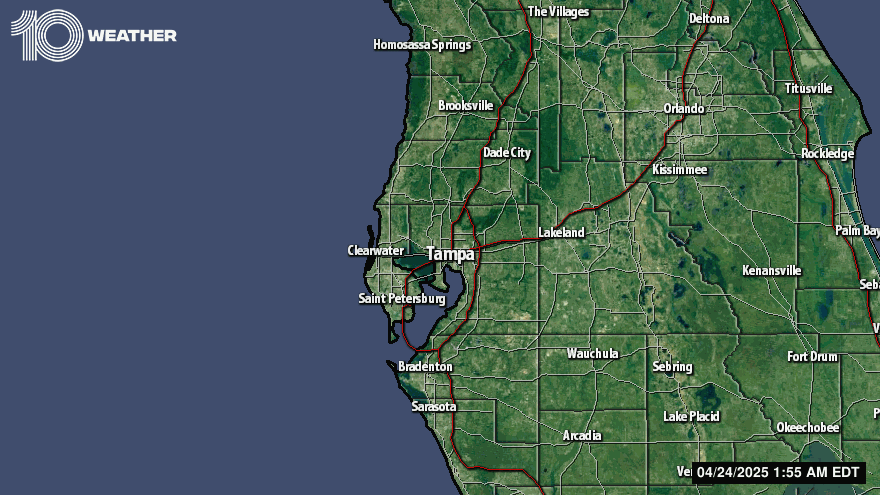 10News WTSP
10News WTSP
While dewpoints increased slightly since Tuesday, creating more humid conditions, 10Weather WTSP meteorologist Bobby Deskins said there's enough dry air in the atmosphere to keep rain chances down.
Winds are expected to stay out of the east-northeast around 5-10 mph, forecasters said.
Rain chances will climb back up to 30 percent by Friday and will hover around 30 to 40 percent throughout the weekend, Deskins said.