A tropical wave is forecast to bring heavy moisture and rain into Tampa Bay throughout the week, meteorologists said, with Monday's rain chances jumping to 50 percent and a high temperature around the low-90s.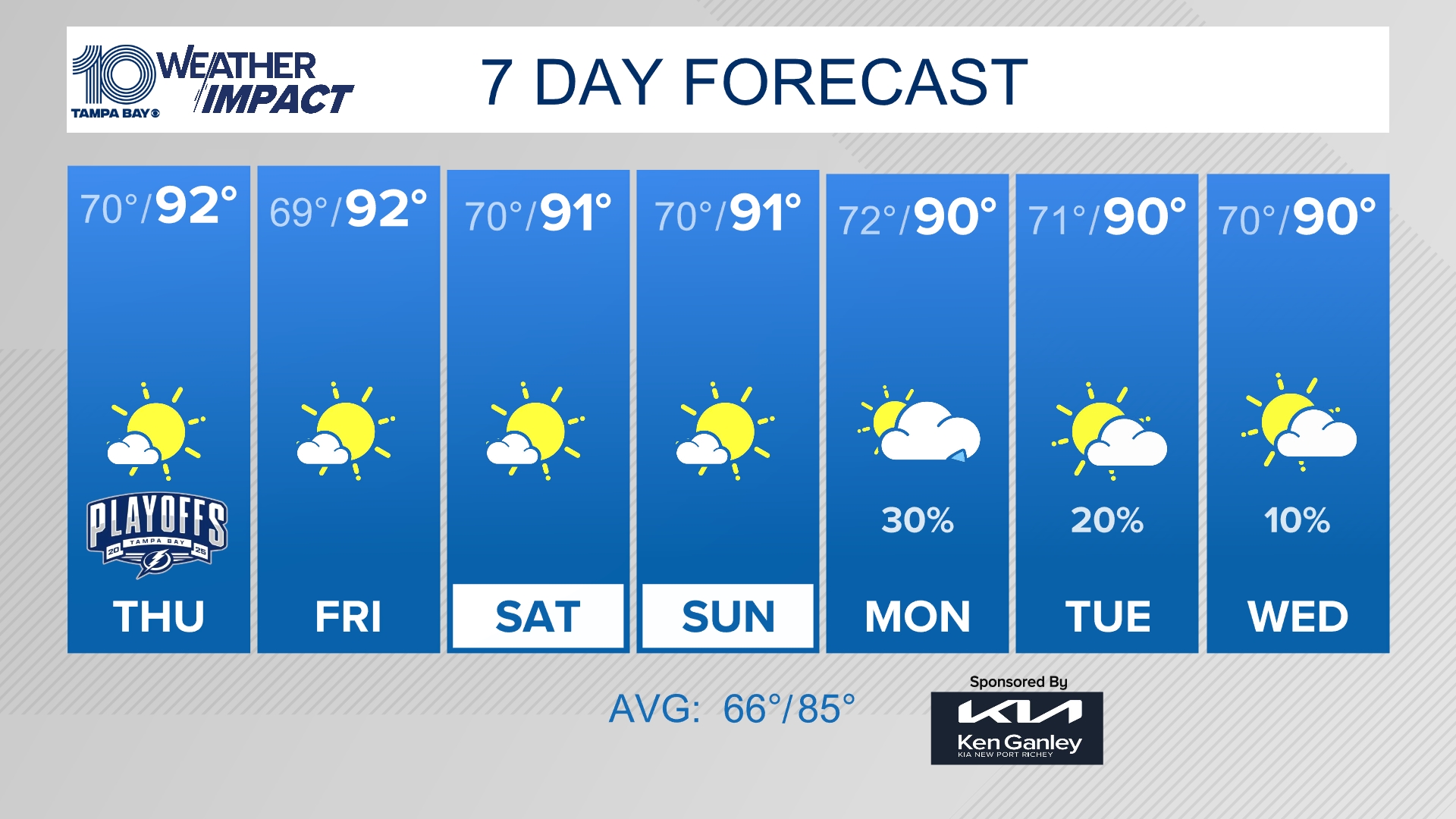 10News WTSP
10News WTSP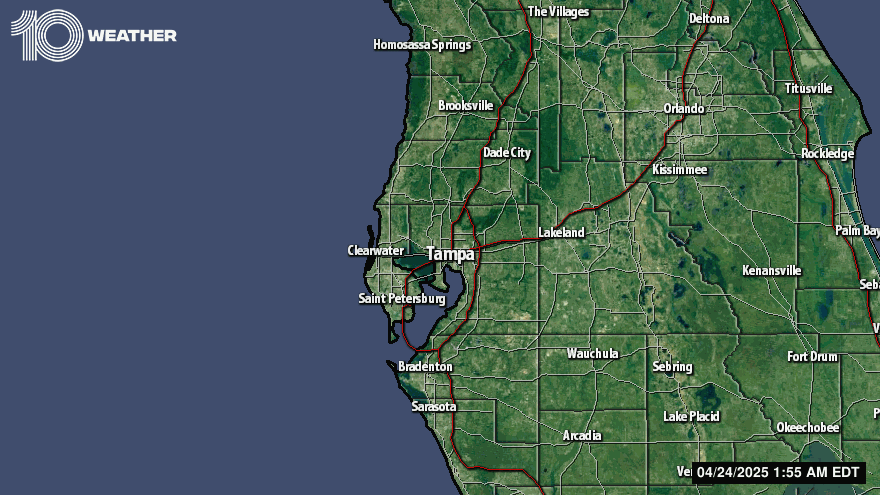 10News WTSP
10News WTSP
The system, which is not expected to develop into a storm or hurricane, is forecast to dump the most amount of rain around midweek, with showers and thunderstorms likely to hit in the afternoon each day, 10Weather WTSP meteorologist Bobby Deskins said.
Rain chances will range from 60 to 70 percent through the week, with clearing expected by this weekend, Deskins said.
Meanwhile, forecasters are monitoring Invest 94L, another system located about 1,000 miles east of the Lesser Antilles. It has about a 90 percent chance of developing, Deskins said Monday.