The storm bearing down on Florida is now officially Hurricane Hermine.
The National Weather Service officially declared the approaching storm a hurricane at 3 p.m. Thursday as heavy squalls drenched the Tampa Bay region.
Hermine, with maximum sustained winds of 75 mph, was expected to make landfall late Thursday night or early Friday morning around Apalachicola.
It will be the first hurricane to strike Florida in nearly 11 years.
"But Tampa Bay is not going to have any hurricane impact," said National Weather Service meteorologist Jennifer Hubbard. "It's not going to be much different from what we've seen with other tropical storms."
The storm's great impact could be felt by residents in the Big Bend region, she said, as the Category 1 storm is expected to lash the ares with heavier rain and higher winds.
The storm's imminent arrival prompted Gov. Rick Scott to order mandatory evacuations of portions of Franklin, Wakulla, Taylor, Dixie and Levy counties.
"The most important thing we ought to all put in our minds is this is life-threatening," Scott said Thursday at the state's Emergency Operations Center in Tallahassee.
So much time has passed since Hurricane Wilma hit Florida in 2005 that the governor wants to make sure that everyone who has moved to the state since then takes Hermine seriously.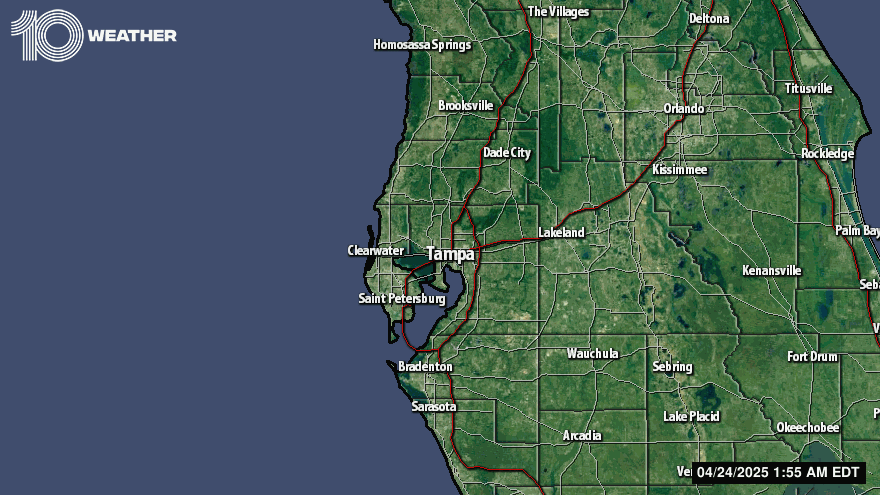 10News WTSP
10News WTSP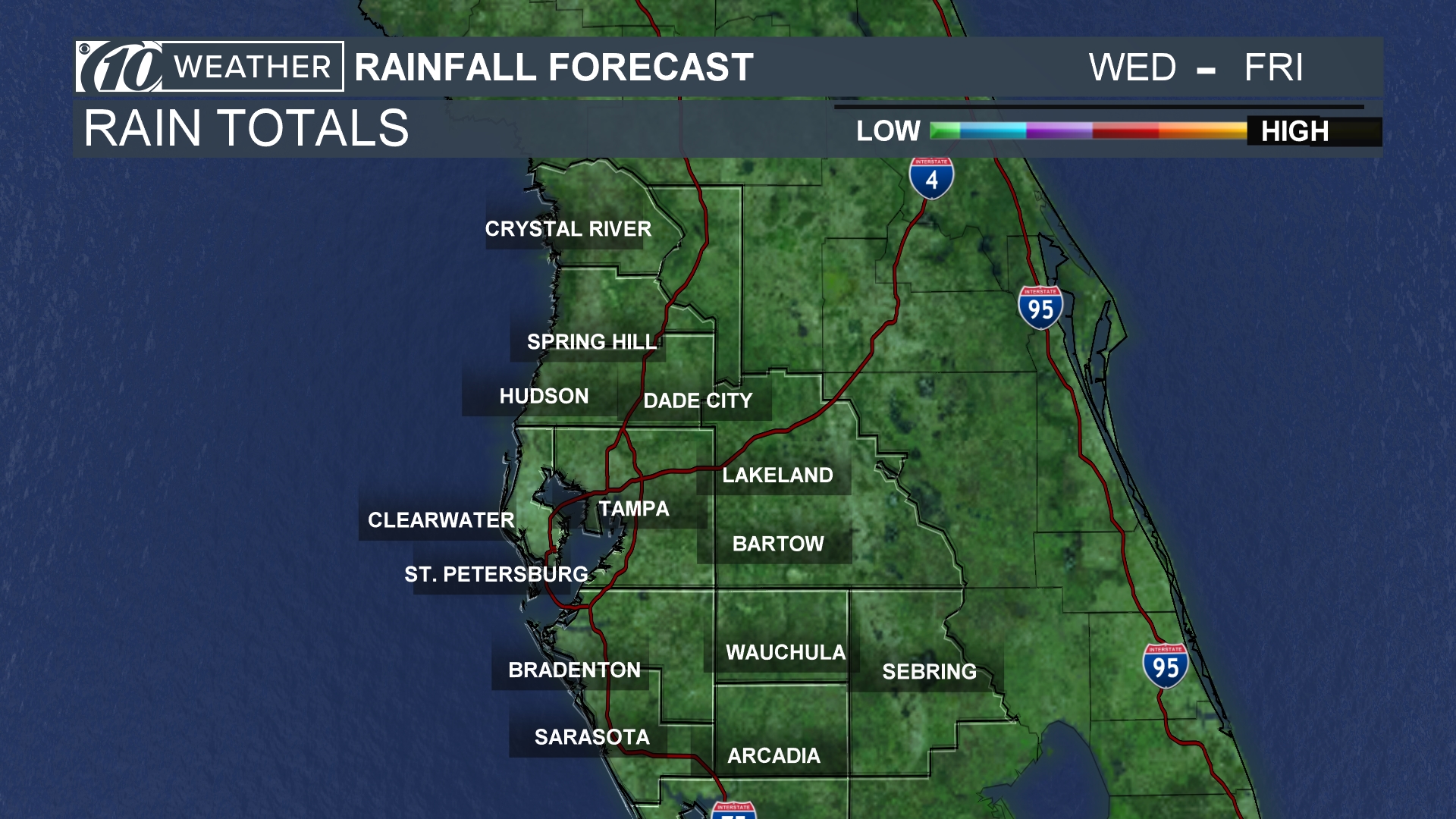 10News WTSP
10News WTSP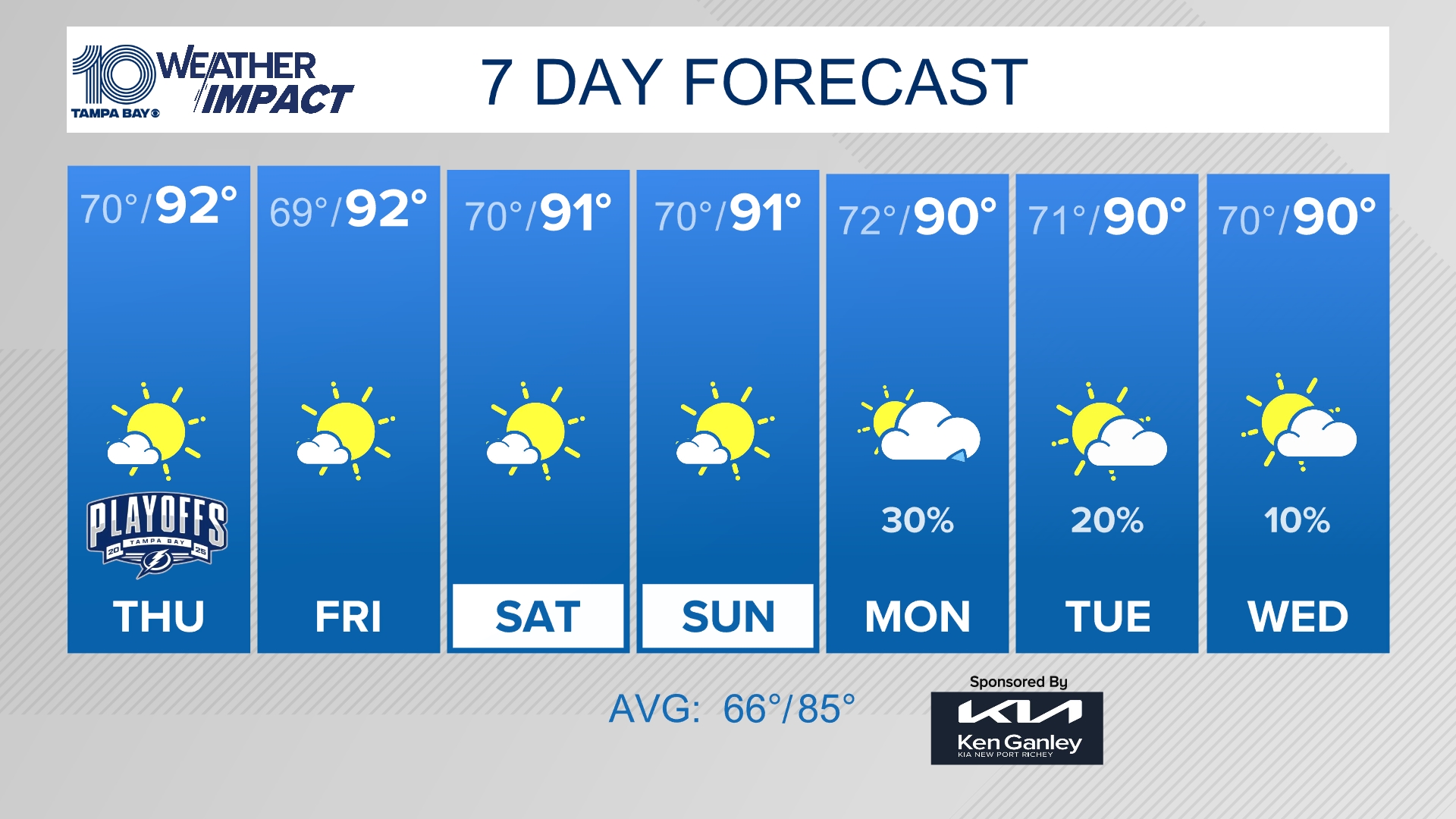 10News WTSP
10News WTSP
"We haven't had a hurricane in years," Scott said. "So many people have moved to our state and we always have visitors."
Schools in Pasco, Pinellas, Hillsborough and Hernando counties will remain closed on Friday, officials said.
The Florida Highway Patrol closed the Sunshine Skyway Bridge just before 1 p.m. after wind gusts reached about 56 mph and sustained winds hit 45 mph. Earlier Thursday, the National Weather Service extended a Tropical Storm Warning southward along the west coast to Englewood, including the Tampa and St. Petersburg areas.
By Thursday evening the center of the storm was about 85 miles south of Apalachicola. It strengthened overnight, reaching 75 mph winds and speeding up to 14 mph as it heads north-northeast through the Gulf of Mexico.
PREVIOUS COVERAGE: Hermine brings heavy rains to parts of Tampa Bay, with more to come
Locally, the heaviest rain will be seen along the coast, 10Weather WTSP meteorologist Bobby Deskins said, with a coastal flood advisory in effect for Sarasota, Manatee, Pinellas and Hillsborough counties.
"I think the wind is going to be one of the biggest issues today and tomorrow," Deskins said, adding that the area could see sustained winds of 15 to 25 mph, with gusts reaching 30 to 40 mph.
Wind bands from the south are on their way, too, Deskins said, which could cause coastal flooding Thursday into Friday.
Hubbard said rounds of rain bands moving over Tampa Bay will bring "very fast, heavy downpours," which will continue on and off into Thursday night.
LIVE BLOG: The latest dispatches from our reporters, advisories from National Hurricane Center
"There's already normal high tide," Deskins said. With the added water from the storm, he said, "this is basically exaggerated high tide."
Meteorologists will keep a close eye on shore water buildup, especially around 3 a.m. and 3 p.m. Thursday and Friday, when expected high winds will match with high tide to bring more water ashore across the bay area.
By Thursday afternoon, Clearwater Beach flew a red warning of the hazardous conditions the storm was expected to bring. Some beachgoers strolled on the sand and watched larger-than-normal Gulf waves crash onto the shore.
A hurricane warning is in effect from the Suwannee River to Mexico Beach, and a hurricane watch is in effect from the Anclote River to the Suwannee River, and west of Mexico Beach to the Walton/Bay county line.
A flood watch will remain in effect for all coastal counties in the Tampa Bay area through Friday at 8 p.m. when the rain tapers off, Deskins said.
In Largo, manholes continued to spew sewage into the streets. Meanwhile in St. Petersburg, flooding closed Martin Luther King Jr. Street and Bayou Boulevard S. Fire Rescue had to help two women — and their dogs — escape from their Maggiore Lake home that was surrounded by up to 5 feet of still-standing water.
The City of Tampa closed down Bayshore Boulevard in both directions.
Pinellas, Pasco, Hernando, Citrus, Manatee and Hillsborough public schools were closed Thursday while Sarasota schools remained open. Hillsborough County announced it planned to reopen schools Friday.
Deskins said the storm should begin its Florida exit around midday Friday.
Times staff writers Samantha Putterman and Tracey McManus contributed to this report. Reach Sara DiNatale at sdinatale@tampabay.com. Follow @sara_dinatale.