Emergency management officials have begun to make preparations ahead of Tropical Depression Nine's anticipated arrival along Florida's Gulf Coast later this week.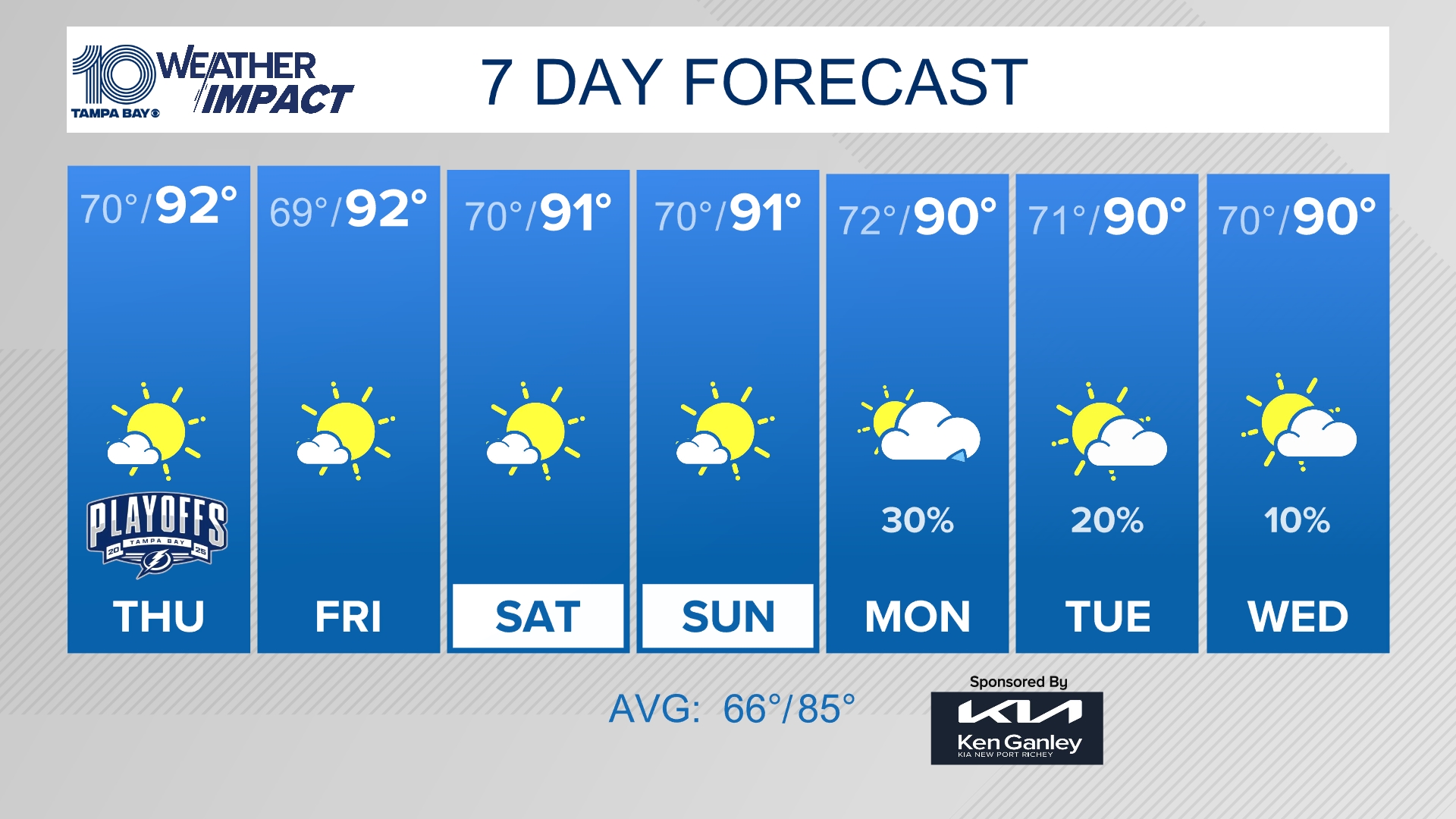 10News WTSP
10News WTSP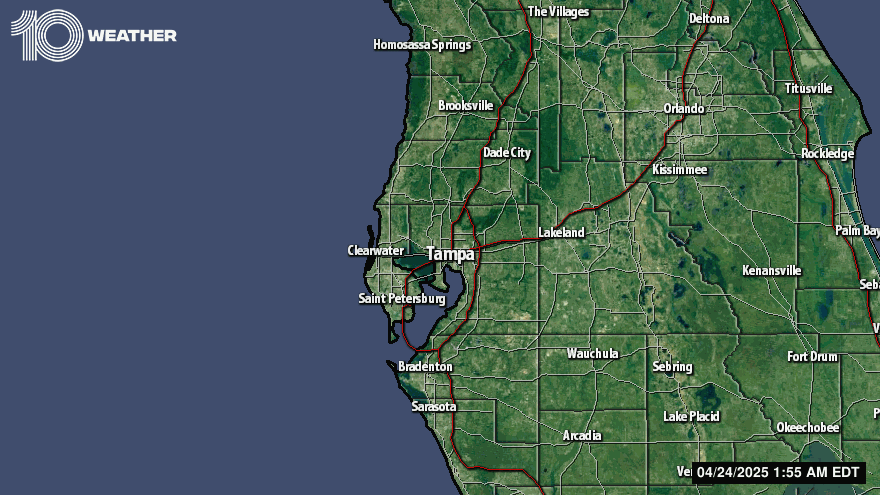 10News WTSP
10News WTSP
The depression is forecast to strengthen into a tropical story later today or early Tuesday, and projected to make its way across the state by Thursday, meteorologists said Monday.
Officials at various emergency operations centers across the region were meeting on Monday to discuss plans in the event the storm — as forecast — produced winds estimated at around 50-60 mph and potentially torrential downpours.
The worst of the weather is expected to come Wednesday night into Thursday, forecasters said.
RELATED COVERAGE: Tropical storm could lash Tampa Bay area with storm surge, torrential downpours later this week
Sandbags are available at the following locations:
Pinellas
Unincorporated
Sandbag materials will be available for residents through Monday at dusk. Residents must fill their own bags, limited to 20 per person. Shovels and all other materials will be provided.
• John Chesnut Sr. Park, 2200 East Lake Road, Palm Harbor
• Lealman Community Park, 3890 55th Ave., St. Petersburg
• Taylor Park, 1100 Eighth Ave. SW, Largo
Oldsmar
Sand bags available from 7:30 a.m. to 7:30 p.m. at City Hall, 100 State St., and the Cypress Forest Recreation Center 650 Pine Ave N. Photo identification showing Oldsmar address is required. Limit of 20 bags per address.
Pinellas Park
Monday from 9 a.m. to 4 p.m. and Wednesday from 8 a.m. to 5 p.m. at the City Adamek Building, 7780 60th Street N
St. Petersburg
Materials available to residents from 9 a.m. to 5 p.m. Monday and noon to 8 p.m. Tuesday at Northeast Park, 875 62nd Ave. NE, and Frank W. Pierce Recreation Center in Bartlett Park, 22nd Avenue S between 6th and 7th streets.
Tarpon Springs
Sandbag materials available at the following locations open 24 hours a day.
• Dorsett Park, 500 E. Harrison St.
• Splash Park, 508 E. Live Oak St.
• Roosevelt Boulevard Roundabout at Dodecanese Avenue
Hillsborough
Unincorporated
Materials provided from noon to 4 p.m. today and from 8 a.m. to 4 p.m. Tuesday through Thursday. Each resident must sign name and provide home address to receive up to 25 sandbags.
• West Service Unit, 9805 Sheldon Road, Tampa
• South Service Unit, 8718 Old Big Bend Road, Gibsonton
• East Service Unit, 4702 Sydney Road, Plant City
City of Tampa
Sandbags available from 8 a.m. to 7 p.m. until further notice. Must show proof of city residency, such as driver's license or utility bill. Ten bag limit.
• Bobby Hicks Pool, 4201 W Mango Ave.
• Barksdale Active Adult Center at MacFarlane Park, 1801 N Lincoln Ave.
• Jackson Heights Community Center, 3310 E Lake Ave.
Pasco
Sand and bags provided at the following self-serve locations from 7 a.m. to 8 p.m. until further notice. Residents encouraged to bring shovels.
• West Pasco Government Center, 7356 State St., New Port Richey
• 6240 Pine Hill Road, New Port Richey
• 38042 Pasco Ave., Dade City
Hernando
Sand and bags for self service available Monday from 9 a.m. to 5 p.m. at Hernando County Fire Station 1, 1479 Parker Ave., Spring Hill. Bring a shovel.