UPDATE: A tropical system that had been meandering across the Caribbean last week is now gaining strength in the Gulf of Mexico and preparing to dump heavy rains and produce tropical storm-force winds across the Tampa Bay area later this week.
Invest 99L has become Tropical Depression Nine, and meteorologists said the system is expected to develop into a tropical storm by mid-afternoon Monday.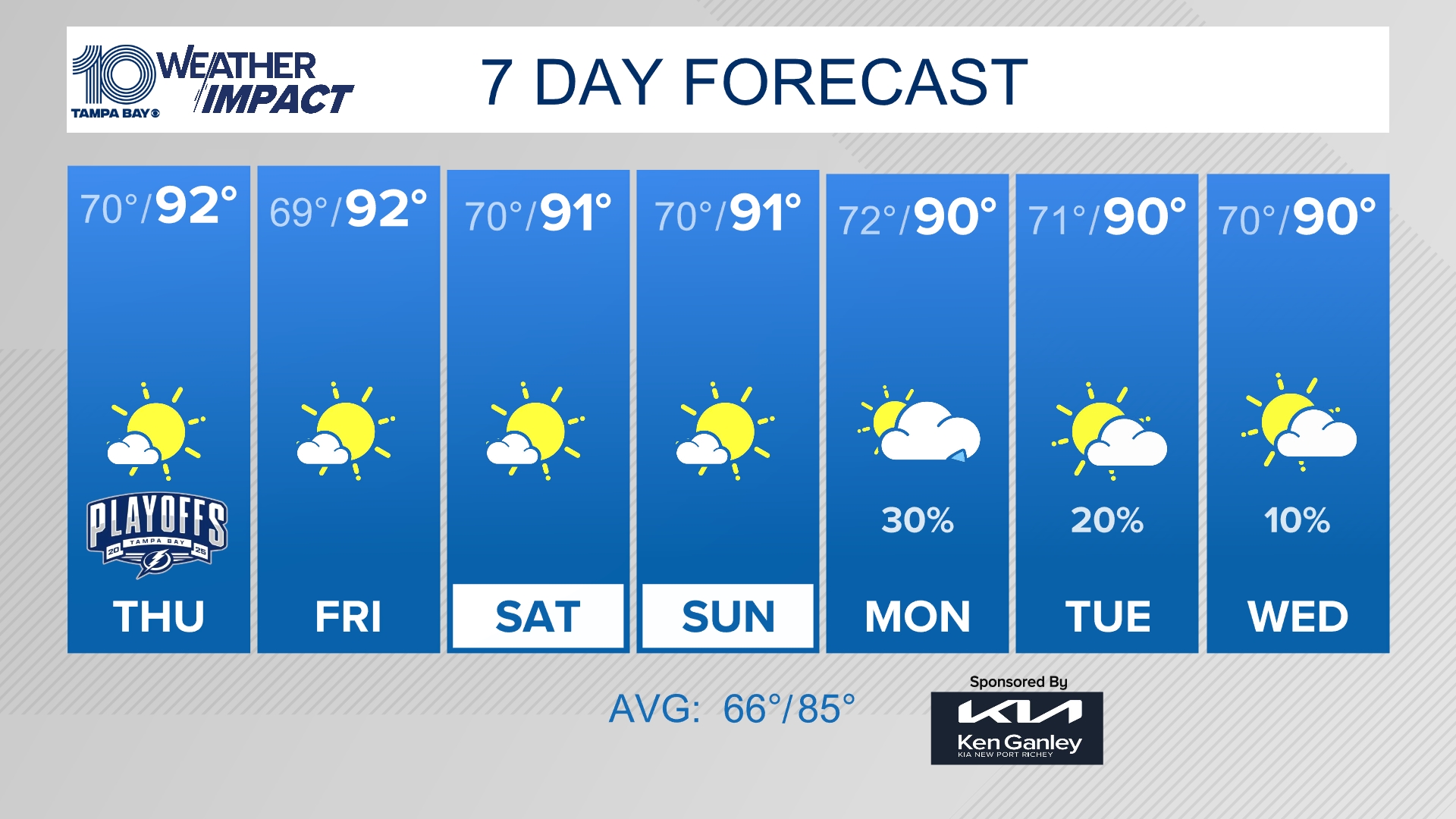 10News WTSP
10News WTSP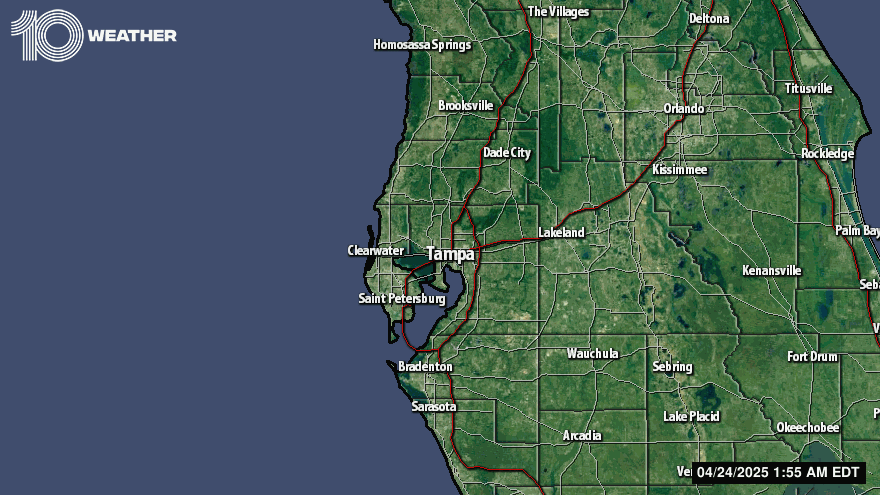 10News WTSP
10News WTSP
Kate Wentzel, 10Weather WTSP meteorologist, said the weather disturbance could be named Tropical Storm Hermine or Tropical Storm Ian, depending if it is named first or second to Tropical Depression 8 that is churning in the Atlantic Ocean off the coast of North Carolina.
The system's disorganization in recent days has caused confusion for forecasters trying to predict its next move. Sitting just north of central Cuba and about 60 miles south of Key West late Sunday, the depression is expected to push west into the Gulf of Mexico until forecasts show it turning east-northeast late Tuesday afternoon and into Wednesday, Wentzel said.
Buckets of rain will fall on the Tampa Bay area throughout the week as the storm floats in the Gulf, where warmer, more open waters make conditions more conducive for storm development.
Tom Dougherty, meteorologist for the National Weather Service in Ruskin, said the area should see average wind and rainfall on Monday and Tuesday before the system makes its northeastern curve, meaning the most severe weather will hit on Wednesday and Thursday, when the system is closer to the coastline.
Wentzel said residents could see between 5 and 9 inches of rain in total by the end of the week, the heaviest rainfall being in areas north of Tampa and along the coast.
NWS meteorologist Rodney Wynn said it won't just be rain, though. He expects severe thunder and lighting, too. Most storms will happen during the daytime hours, he said, with brief breaks overnight.
"There will be heavy downpour, lighting and thunder... There is not a high risk of tornados," he said. "But there is always that chance."
Pinellas County will have sandbag materials available for residents through Monday at dusk at John Chesnut Sr. Park, 2200 East Lake Road in Palm Harbor, Lealman Community Park, 3890 55th Ave. in St. Petersburg, and Taylor Park, 1100 Eighth Ave. SW in Largo. St. Petersburg will have materials available to residents from 9 a.m. to 5 p.m. Monday at Northeast Park, 875 62nd Ave. NE, and Frank W. Pierce Recreation Center in Bartlett Park, 22nd Avenue S between 6th and 7th streets.
Pinellas sandbags are limited to 20 per person, and St. Petersburg sandbags are limited to 10 per person. Hillsborough, Hernando and Pasco counties had not activated sandbag operations as of Sunday night.
Wentzel said the system has the ability to affect many of Florida's west coast cities from Key West all the way up to the Panhandle, where some storm tracks predict it will eventually end up.
As for the Tampa Bay area, residents could see an increase of waterspouts and winds 35 mph or higher along with the heavy rain before the week is out.
"Storms change all the time, so while things are possible, they are not imminent," she said. "There is no way to say for sure what will happen — tracks always change. But we are definitely at risk in the forecast cone."
Contact Megan Reeves at mreeves@tampabay.com or (727) 445-4153. Follow @mreeves_tbt.