The Tampa Bay area could be largely spared as a tropical wave makes its way across the state from the east.
Residents, however, should still be prepared for potentially strong afternoon thunderstorms — especially in inland and northern areas.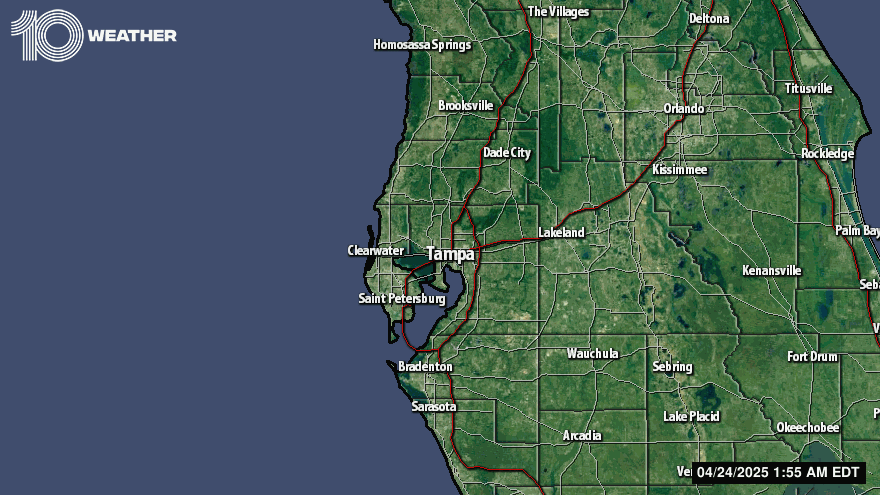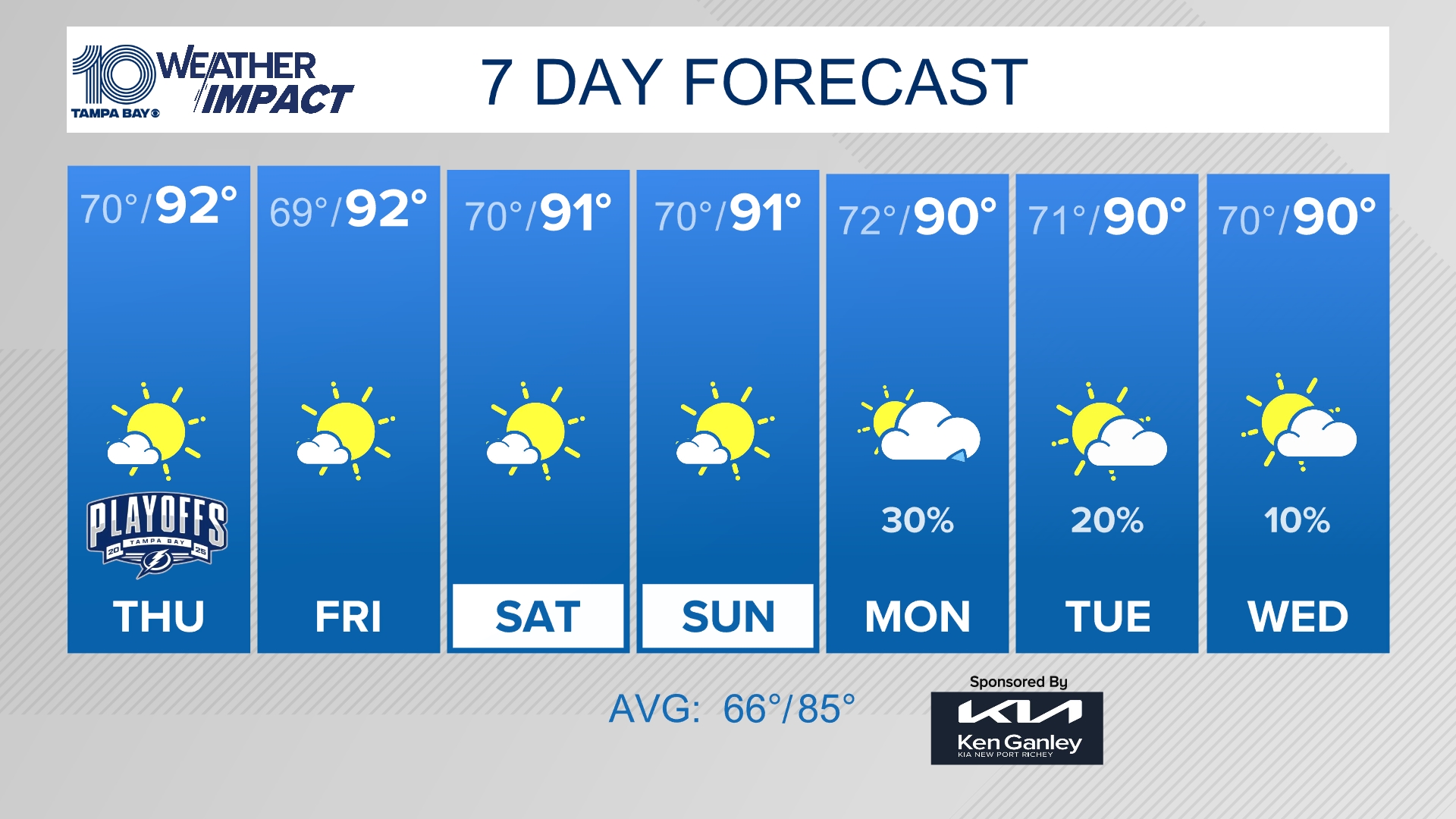 10Weather WTSP
10Weather WTSP
The center of the tropical wave, called Invest 93L, was beginning to pass over Melbourne and into Daytona Beach early Tuesday morning — areas that were forecast to see more rainstorms than Tampa Bay.
"You can clearly see the eye of this thing, but practically all of the rain is to the east of us," 10Weather WTSP meteorologist Bobby Deskins said. "We will get more rain as it travels northwest — the better chance being north of Interstate 4 — but we are on the western side of the system, so the heavier conditions will be toward the east side of the state."
Though Florida's West Coast is on the back side of the system and thus will see less rain, forecasters said several isolated afternoon showers and possibly strong thunderstorms could pop up over the next few days, resulting in potential flooding for some saturated areas still recovering from Hurricane Hermine.
Rain chances are 50 percent through Thursday, and 40 percent heading into the weekend.
"Because we're on the back side, it's a much more difficult forecast," Deskins said. "We are going to get some of those afternoon showers, and that could lead to some slow-moving storms and heavy downpours, which is a concern for flooding, so we're going to keep an eye on that."
Temperatures were expected to reach the upper 80s Tuesday afternoon, forecasters said, and should remain within that range throughout the work week.