Catching you up on overnight happenings, and what you need to know today.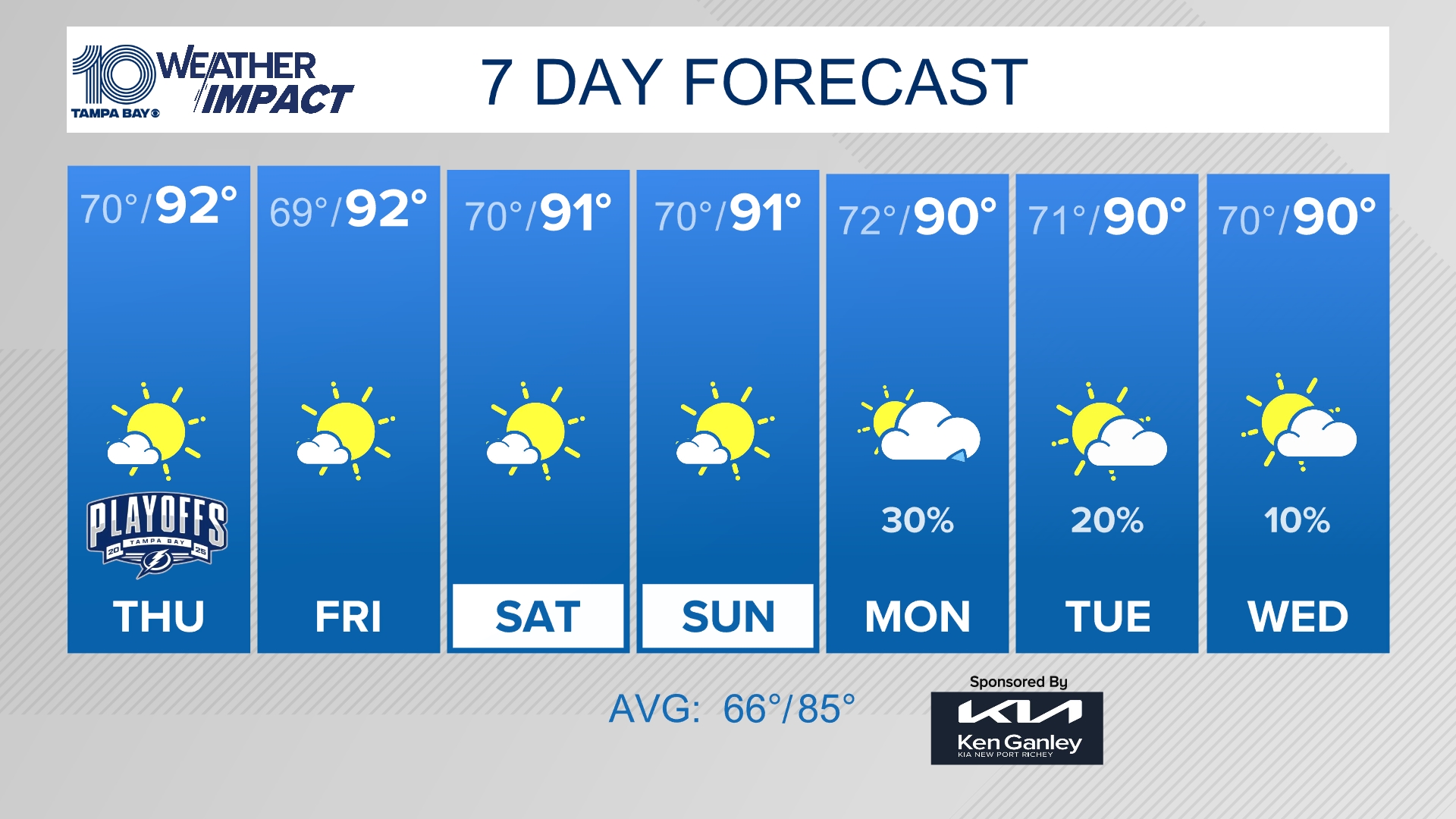 10News WTSP
10News WTSP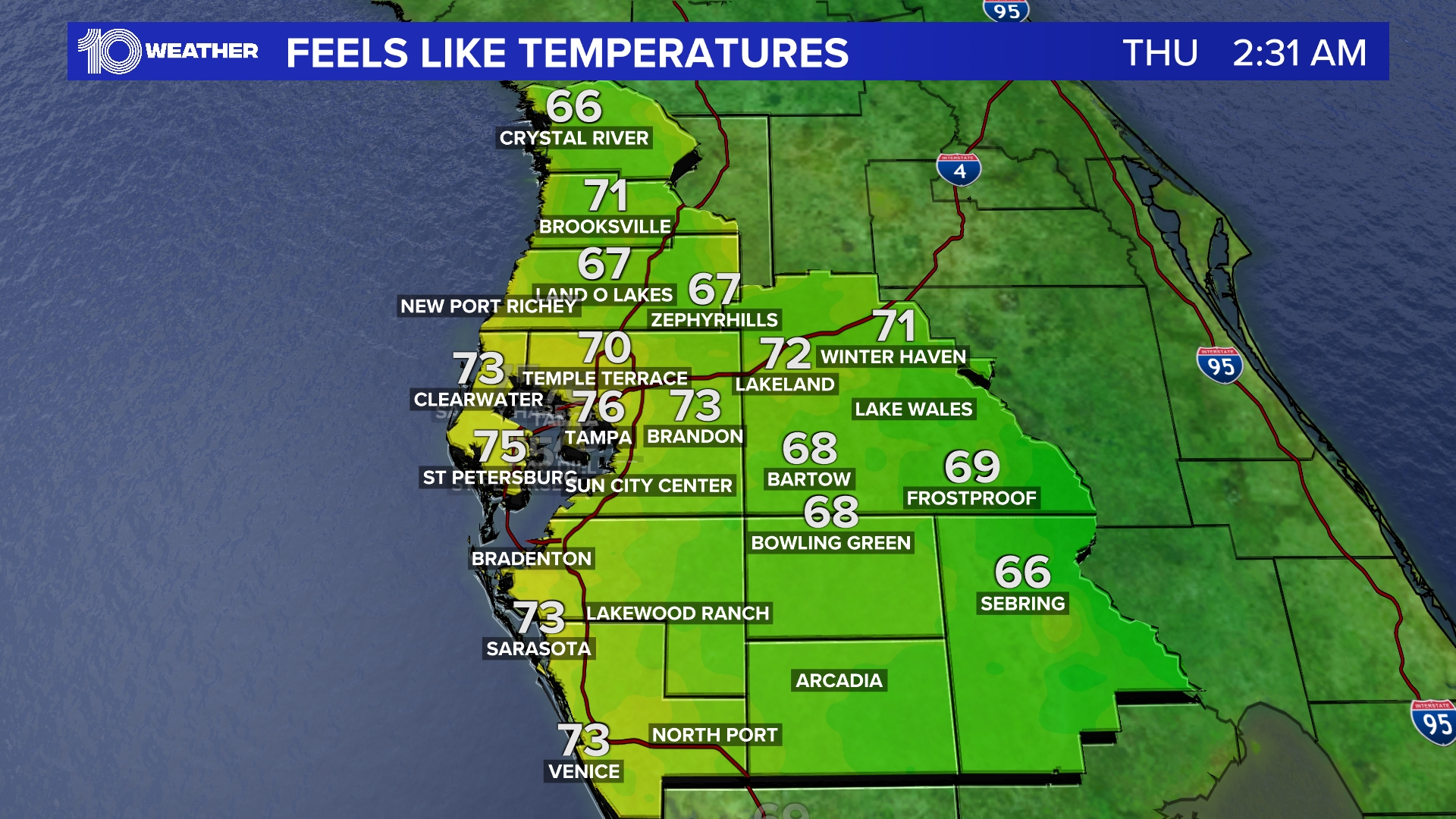 10News WTSP
10News WTSP
• Cooler, drier air moves in today for the start of what should be a beautiful weekend with lots of sun, according to 10Weather WTSP. Highs should hover in the mid-70s.
• As you head out for your morning commute, check out our live blog for the latest traffic updates and road conditions across Tampa Bay.
• On a Thursday morning in March 2010, a 2-year-old Pasco County girl got her hands on a gun that was left on a nightstand and shot herself. Mackenzie Piascik became one of nearly 220 children under 5 who were shot in Florida between 2010 and 2015. Today's installment of the Tampa Bay Times special report "In Harm's Way" returns to that harrowing moment and describes how it affected Mackenzie's family.
• While other airlines and cities struggle to meet expectations on demand for flights to Cuba, Tampa is doing well and the city may start adding some new charter flights, Paul Guzzo writes.
• Allegations have popped up across the state of condominium associations — and sometimes homeowners associations — run by board members who are focused on self-serving deals and enriching themselves. But a grand jury recently found that the state agency charged with policing those boards is "ill-suited" and ill-prepared for the job, more interested in closing cases than delving into them, Susan Taylor Martin writes.
• Want to avoid the parking hassle that is Clearwater Beach? Starting today, the city is offering free rides to the beach from other parts of the city, just in time for spring breakers. The downside? You may have to Uber it back to your car.
• Although the Clearwater City Council formally approved the 10-year, potentially $55 million downtown waterfront revitalization plan this week, a centerpiece of the design will immediately be stalled in legislative red tape. Tracey McManus explains why.
• Six weeks after police stopped a Food Not Bombs event and arrested seven volunteers feeding the poor in a downtown park, the Tampa City Council wants to try a more hands-off approach to regulating such efforts. Richard Danielson has the details.
• Two Tampa technology startups will receive $1.5 million from angel investors in deals that the nonprofit startup incubator Tampa Bay WaVe helped shepherd by seeking capital from sources without a deep history in tech funding, the group said.
• The decision to start Andrei Vasilevskiy over red-hot Ben Bishop in goal Thursday night will understandably be questioned and debated in Lightning land. But like several of Vasilevskiy's latest defeats, you can't blame him for a 3-2 buzzkill loss to the Flames in front of a subdued sellout crowd of 19,092 at Amalie Arena. Tampa Bay, riding a season-long seven-game points streak, surprisingly was flat for a good portion of the game and cost the Lightning a chance to pull within four points of a playoff spot.
• Columnist Sue Carlton tagged along for the start of the annual homeless census in Hillsborough County. Read about what she learned.
• Heads up, Jimmy Fallon fans. Today is the day you can get on the waiting list for tickets when the Tonight Show host tapes his show in Orlando in April to hype the opening of his new theme park ride. Click here to find out how to sign up to be in the audience.
• Here are the top things to do today in Tampa Bay including a show by Styx founder Dennis DeYoung and the Hofbrauhaus throwing a German-style Mardi Gras or Carnival party with an elaborate costume contest.
• Who are this week's pop culture winners and losers of the week? Rihanna was named Harvard University's 2017 Humanitarian of the Year, while Britney Spears' Lifetime movie is roasted.
• It's past time to plan your weekend. Our critics and writers offer you their top picks for concerts, shows and family fun on our Weekend Planner page ranging from concerts to dinosaurs at the zoo to Mardi Gras parties, the noisemakers of Stomp! on stage and a high-style Oscar party at Tampa Theatre,