Catching you up on overnight happenings, and what you need to know today.
• Look for rain in the afternoon and wetter days ahead, and temperatures hitting the low 90s, according to 10Weather WTSP.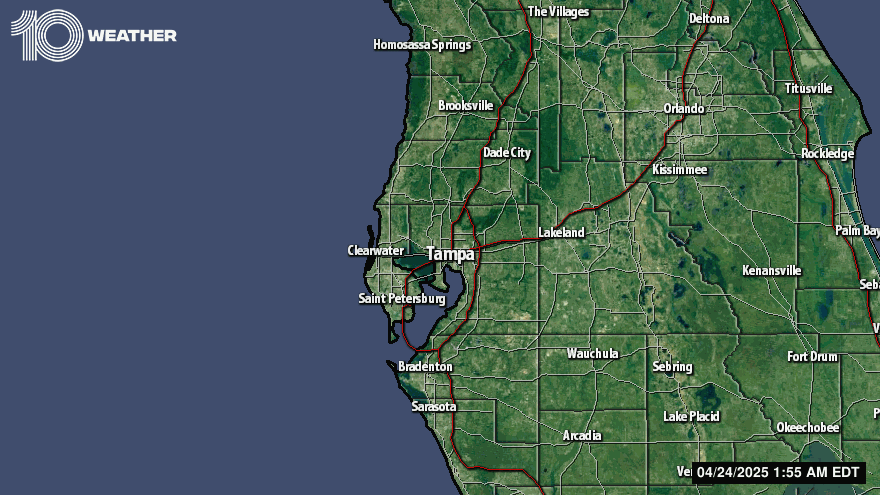 [WTSP]
[WTSP]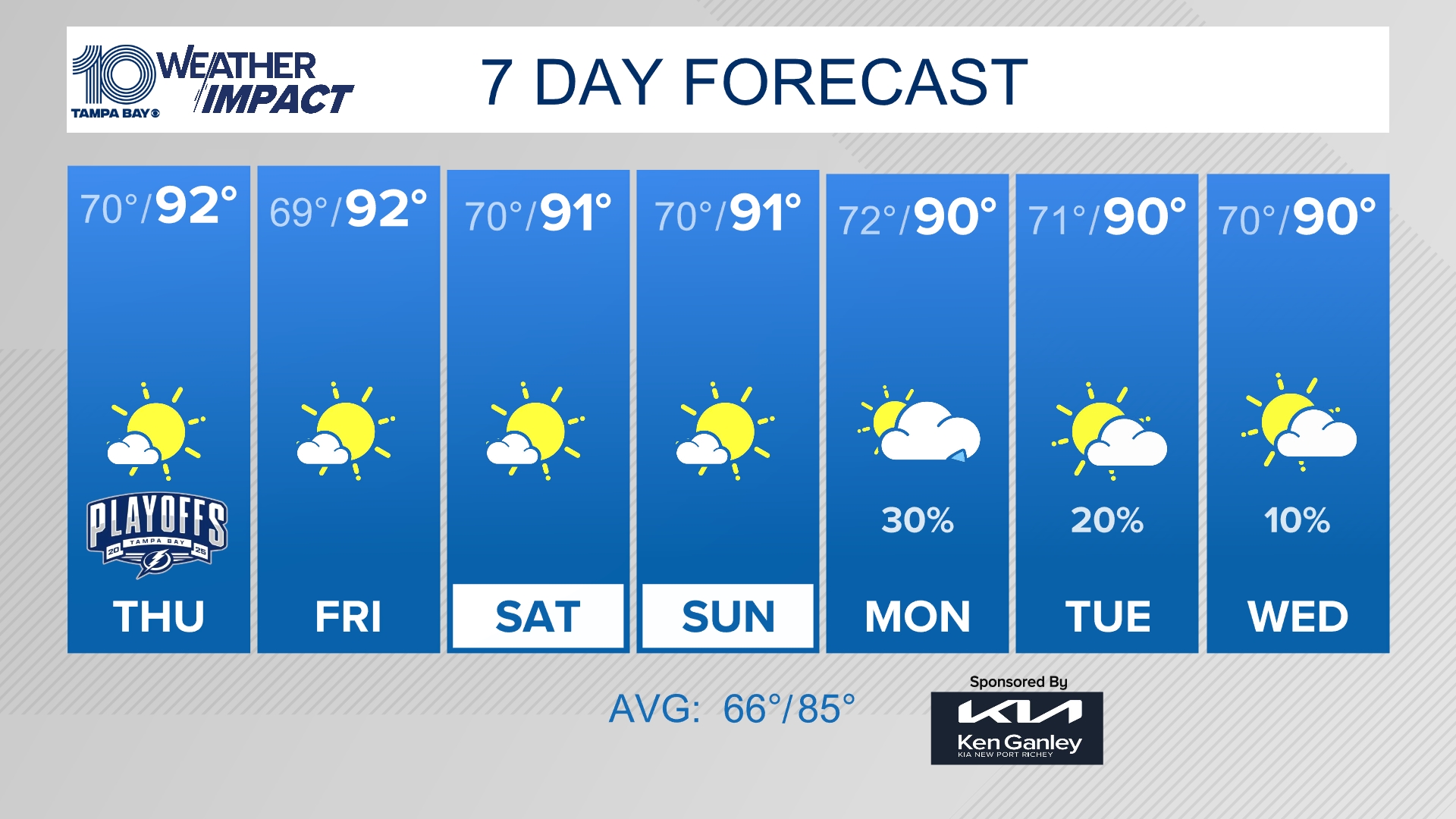 10News WTSP
10News WTSP
• As you head out for your morning commute, check out our live blog for the latest traffic updates and road conditions across Tampa Bay.
• Fearing her ex-husband would kill her, too, Joanne Varn pulled the trigger. Again and again, her pistol failed to fire. So she got another gun. These details, included in a newly released Hillsborough Sheriff's Office investigation report, shed more light on the Easter weekend shooting that struck down, on their own land, a generation of a well-known Plant City family. Tony Marrero describes what investigators learned at tampabay.com.
• Before she vanished, 13-year-old Janessa Shannon had been grounded for sneaking out to see a boyfriend. Her Riverview father said she had eaten dinner, gone into her room and hadn't come out for 24 hours when he realized she was gone. Days later, her remains were found in Hillsborough County nature preserve. On Sunday, friends and relatives gathered for a vigil, releasing 13 balloons for a girl whose life ended too soon.
• Thousands of Tampa Bay area Venezuelans lined up Sunday to vote in an international non-binding straw poll opposing what they perceive as an attempt by the South American nation's President Nicolás Maduro to create a dictatorship. "I may not live there anymore but Venezuela is still my country," said Albertina Harvey, who left her native country 18 years ago.
• During a recent interview, former St. Petersburg Mayor Rick Baker criticized Mayor Rick Kriseman's efforts in Midtown, the predominantly black neighborhood just south of downtown St. Petersburg. "Let's get back to the Midtown area, which you brought up before. You've also criticized Kriseman for not doing enough for residents there. He says that crime is down by 6 percent and officers are more engaged in the community," WFLA anchor Paul Mueller said June 25. "So, with that being said, what else would you do if elected?" "Well the Midtown crime is up by 30 percent the last quarter, so I don't know what statistics he's looking at," Baker responded. Baker's claim about crime going up made PolitiFact Florida wonder — what statistic is he looking at? As it turns out, his claim relies on shaky data. Read the analysis this morning on tampabay.com.
• And don't forget to keep up with Times reporter Charlie Frago's coverage of the latest developments in the mayoral race. bit.ly/spmayor
• "Millage" is such a dull word. Pretend it's "chocolate" instead. Board members of Hillsborough's transit agency will discuss the option of raising the chocolate rate to pay for the bus system. The Hillsborough Area Regional Transit Authority will hold a special board meeting on the potential change following its 9 a.m. regular board meeting. Follow Caitlin Johnston at @cljohnst for updates.
• Speaking of transit, Ernest Hooper has a touch of road rage. He's more than miffed that public transportation isn't what he thinks it could be. Read his column this morning at tampabay.com.
• Follow business reporter Justine Griffin on Twitter @SunBizGriffin beginning at 2 p.m. for sights and scenes of 12 train cars arriving at Port Tampa Bay that will make up the SkyConnect people-mover system at Tampa International Airport. The manufacturer, Mitsubishi, will begin transporting the vehicles to the airport Monday afternoon.
• With a new (and notable) coach in Charlie Strong and high expectations for the upcoming football season, expect USF to be the darling of the American Athletic Conference media day on Tuesday. Beat writer Joey Knight preps fans with story lines for the annual meet-and-greet at tampabay.com/sports.
• Catch up on our reviews of shows this weekend by country hitmaker Sam Hunt and the 1990s revisited by New Kids on the Block and Paula Abdul. We have reports from the shows on our Soundcheck music blog and also some recently announced concerts coming to Tampa Bay (say hello to Jack Johnson, rapper Blackbear opening for Fall Out Boy and comedians Chris Tucker and DL Hughley.)
• Plan your week! Here are the top things to do this week in Tampa Bay including shows by REO Speedwagon and Styx, a visit by a NASA astronaut and the Rays giving out adult-sized DJ Kitty Onesies to fans this week.