There's will be partly cloudy skies this weekend, and chances for showers, while high temperatures will reach 90 degrees in the region, according to 10Weather WTSP.
• Days before Gov. Rick Scott announced Tampa Bay's first locally transmitted case of Zika on Aug. 23, epidemiologists and mosquito control officials on both sides of Tampa Bay were already scrambling to contain the outbreak. Here's the inside story.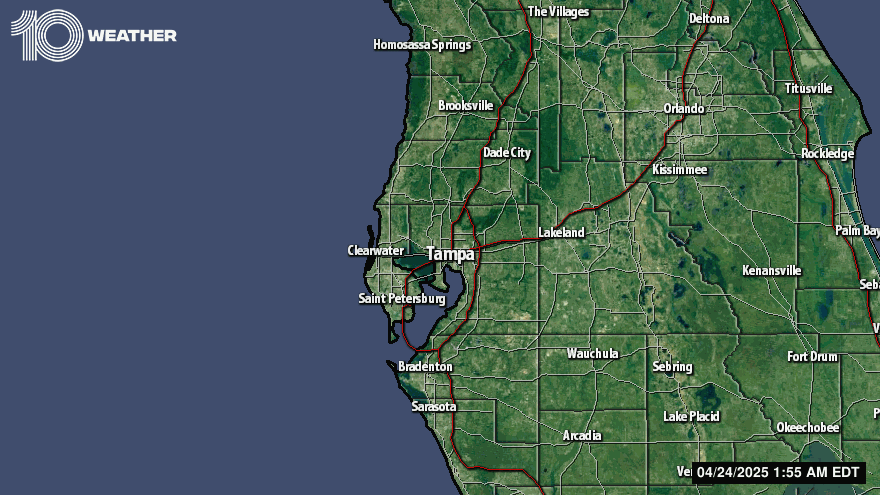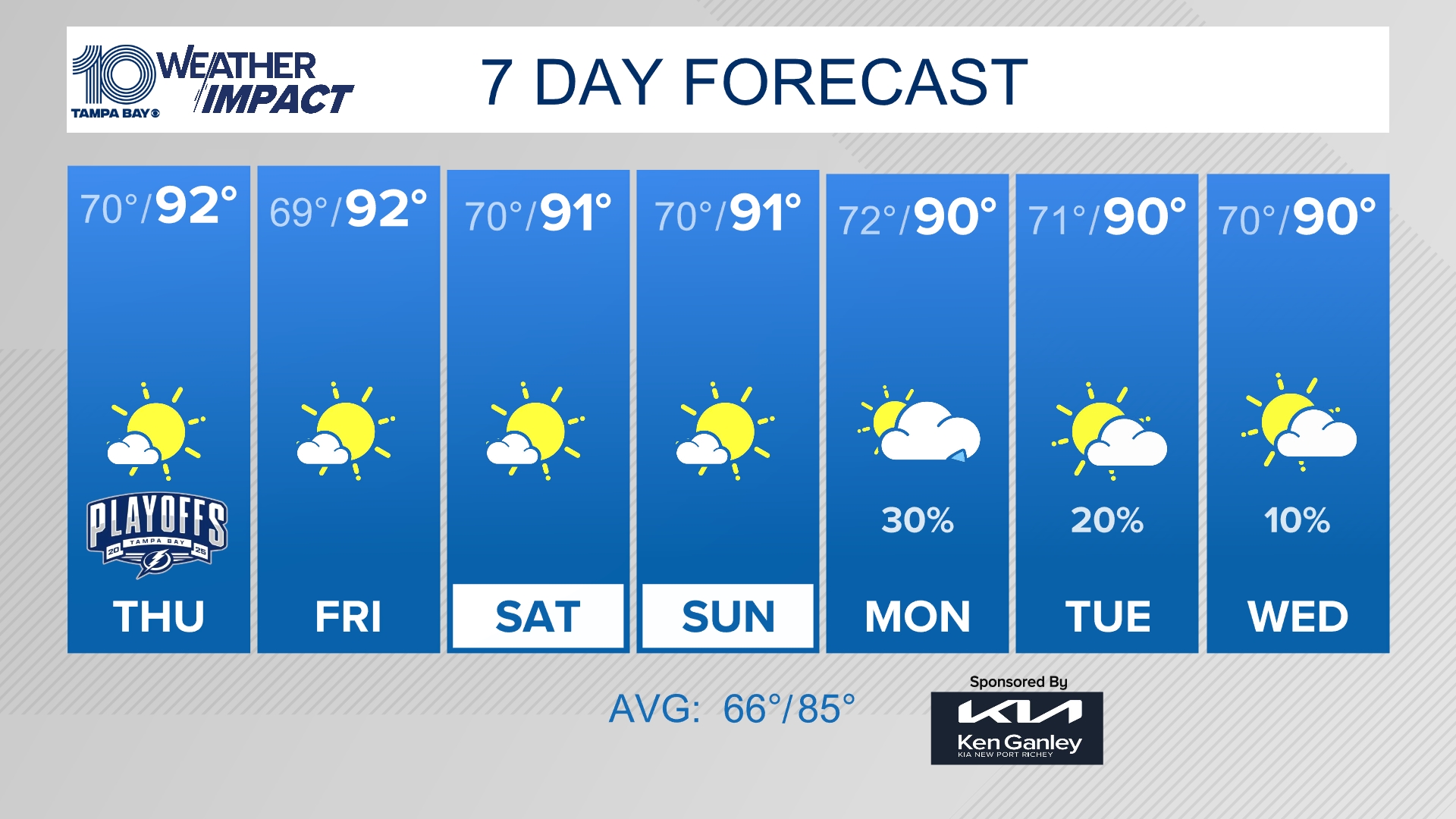 10Weather WTSP
10Weather WTSP
• Many of us remember the last recession and the damage it left on Tampa Bay. Well, another one is on the way. It won't be here next week, next month or even next year, but many business leaders say they are starting to feel the first subtle hints that it's looming. Read a special report from the Tampa Bay Times business staff about the current state and future of the Tampa Bay economy this morning at tampabay.com/business.
• Two University of South Florida professors are among the inductees to the Florida Business Hall of Fame. Read about their accomplishments this morning at tampabay.com/business.
• During a stop in St. Petersburg Thursday, Gov. Rick Scott was enthusiastic about Florida continuing its strong streak in job growth. At 10 a.m. this morning, we find out if he's right, as the state releases its jobs report for August. As of July, unemployment stood at 4.7 percent. Follow the latest at tampabay.com/business.
• Here are the top things to do today in Tampa Bay, including a performance by blues guitarist Selwyn Birchwood and a stand-up act in Tampa from comedian Brooks Wheelan.
• The past few years have seen an explosion in the number of urban murals painted on walls throughout Tampa Bay. Last week alone, 21 new ones went up in St. Petersburg as part of the Shine Mural Festival, and while St. Petersburg's Central Arts District has become known for its colorful outdoor artwork, more murals are popping up in Tampa as well, especially in neighborhoods like Seminole Heights and SoHo. Check out this video and see how many you recognize.
• The Tampa Tattoo Arts Convention opens today at the Tampa Convention Center. You can get tattooed on site by world famous artists, see sideshow acts and meet television celebrities like Ink Master contestants Read here for more about the convention, including an interview with "Gentle" Jay Blondel of Ink Masters.
• We've got date night ideas and things to do with kids on our Weekend Planner page.