Chances of rain will be lower today, with partly cloudy skies and a high temperature of 90 degrees, according to 10Weather WTSP.
• Florida Sen. Marco Rubio has been making a big deal out of Iran issues during the 114th Congress, but he has skipped roughly half of the Iran hearings held by the Senate Committee on Foreign Relations, of which he is a member. Read Tampa Bay Times Washington bureau chief Alex Leary's reporting on The Buzz.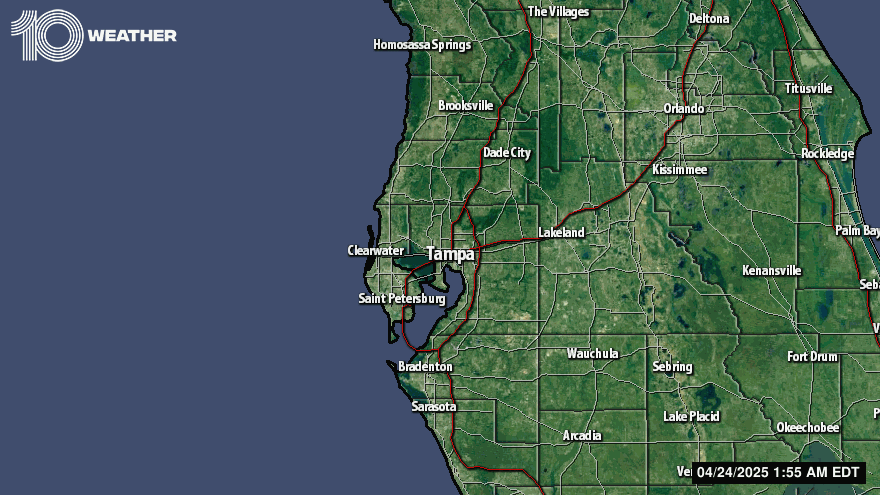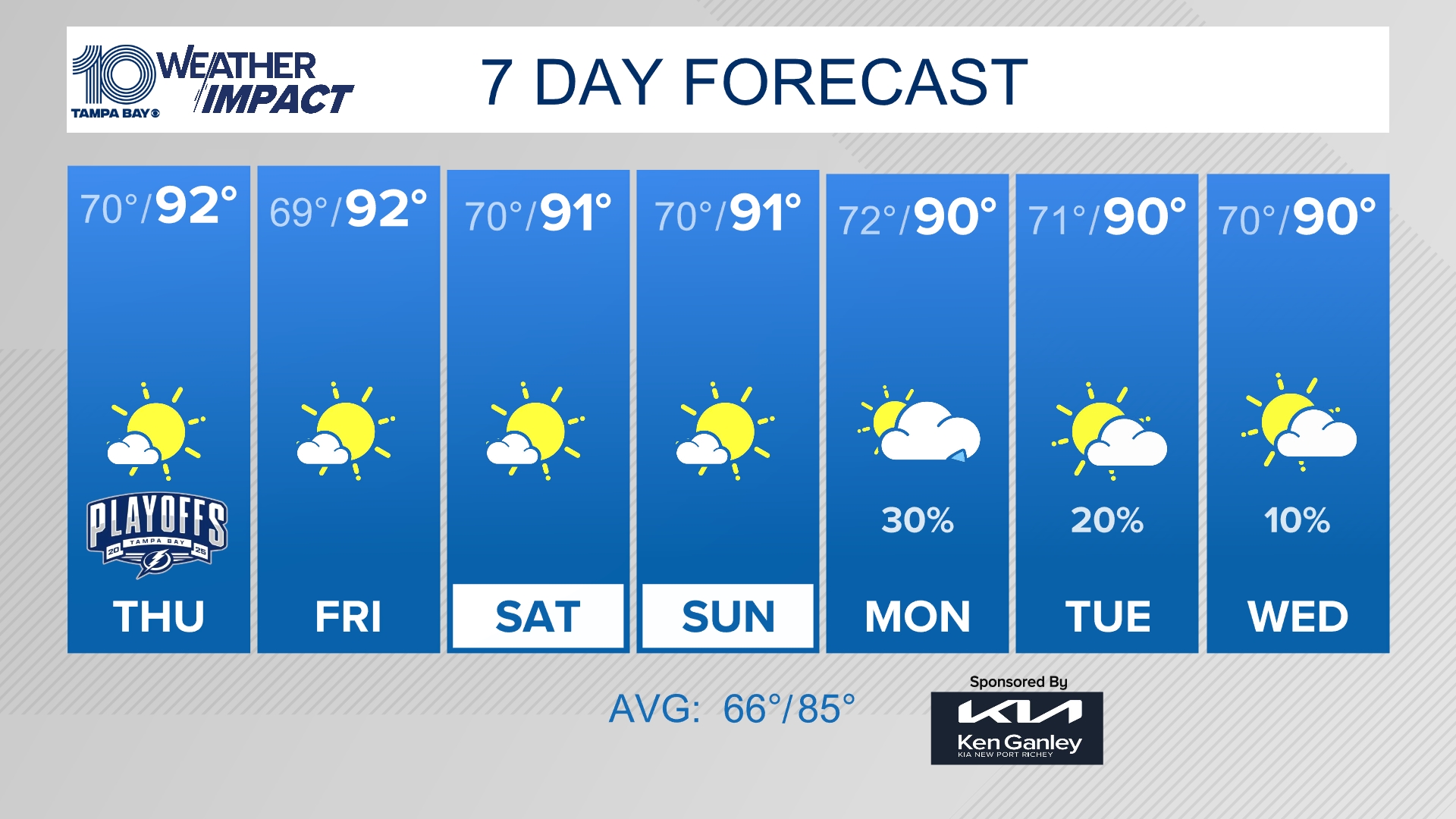 10Weather WTSP
10Weather WTSP
• Hillsborough County will vote on the $4.9 billion fiscal year 2017 budget Thursday night at the Frederick B. Karl County Center in Tampa. The budget includes new, and hard-fought, money to fix the county's crumbling and gridlocked roads. The public hearing is at 6 p.m. Follow Times staff writer Anastasia Dawson on Twitter (@adawsonwrites) for updates.
• St. Petersburg City Council is set to hold committee meetings throughout the day. The energy and sustainability committee meets at 10 a.m. and the council will reconvene at 3 p.m. Will protesters show up to express their displeasure with the ongoing sewage crisis? Follow Times reporter Charlie Frago on Twitter (@CharlieFrago) for updates.
• Starting at 9 a.m., the Tampa City Council will consider paying $78,500 to a former University of Tampa student who sued the city in federal court, contending a Tampa police officer used excessive force in arresting her outside a downtown nightclub on Valentine's Day 2014. The council also will consider paying another $50,000 settlement in the federal Homeless Helping Homeless lawsuit, and is scheduled to consider extending Tampa's contract with the company that runs its 5-year-old red-light camera program. Follow Times reporter Richard Danielson on Twitter (@Danielson_Times) for updates.
• Remember when house flipping seemed to be all the rage in Tampa Bay? A recession and housing bust stopped a lot of it, but now flipping seems to be back in fashion, Times real estate reporter Susan Taylor Martin writes this morning.
• "Kanye West floated through the air across Amalie Arena, just out of arm's reach of a sea of 16,000 worshipful Tampa fans, and started and stopped and restarted seven songs before he found the perfect time and place to deliver his latest tirade on the mount." What was it about? Read the rest of Times pop music critic Jay Cridlin's review this morning in our Soundcheck blog.
• That time David Copperfield set off a 30-foot fireball in the Straz parking lot? Mike Chamoun saw it go down. The Straz's point man for all things behind the scenes retires this month. This morning, the Times' Andrew Meacham takes you on one last tour with him.