Humidity is creeping up, but rain chances remain low today, according to 10Weather WTSP. Instead, expect rain this weekend when showers are likely after 2 p.m. Today's highs will reach the low 90s.
• The St. Petersburg City Council is set to meet at 3 p.m. and hold a public hearing on the city's budget and utility rates. The council could also hear updates about the redevelopment plan for Tropicana Field — which could be remade with or without the Tampa Bay Rays and a new baseball stadium. Follow Charlie Frago on Twitter (@CharlieFrago) for updates.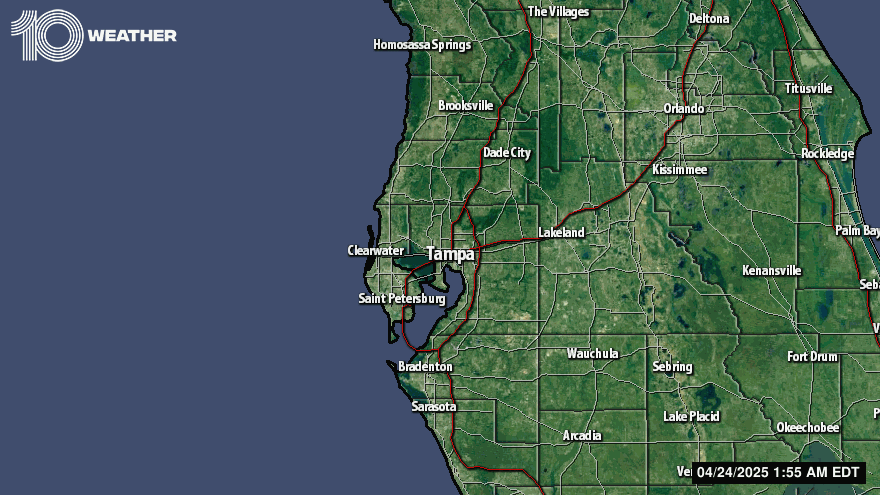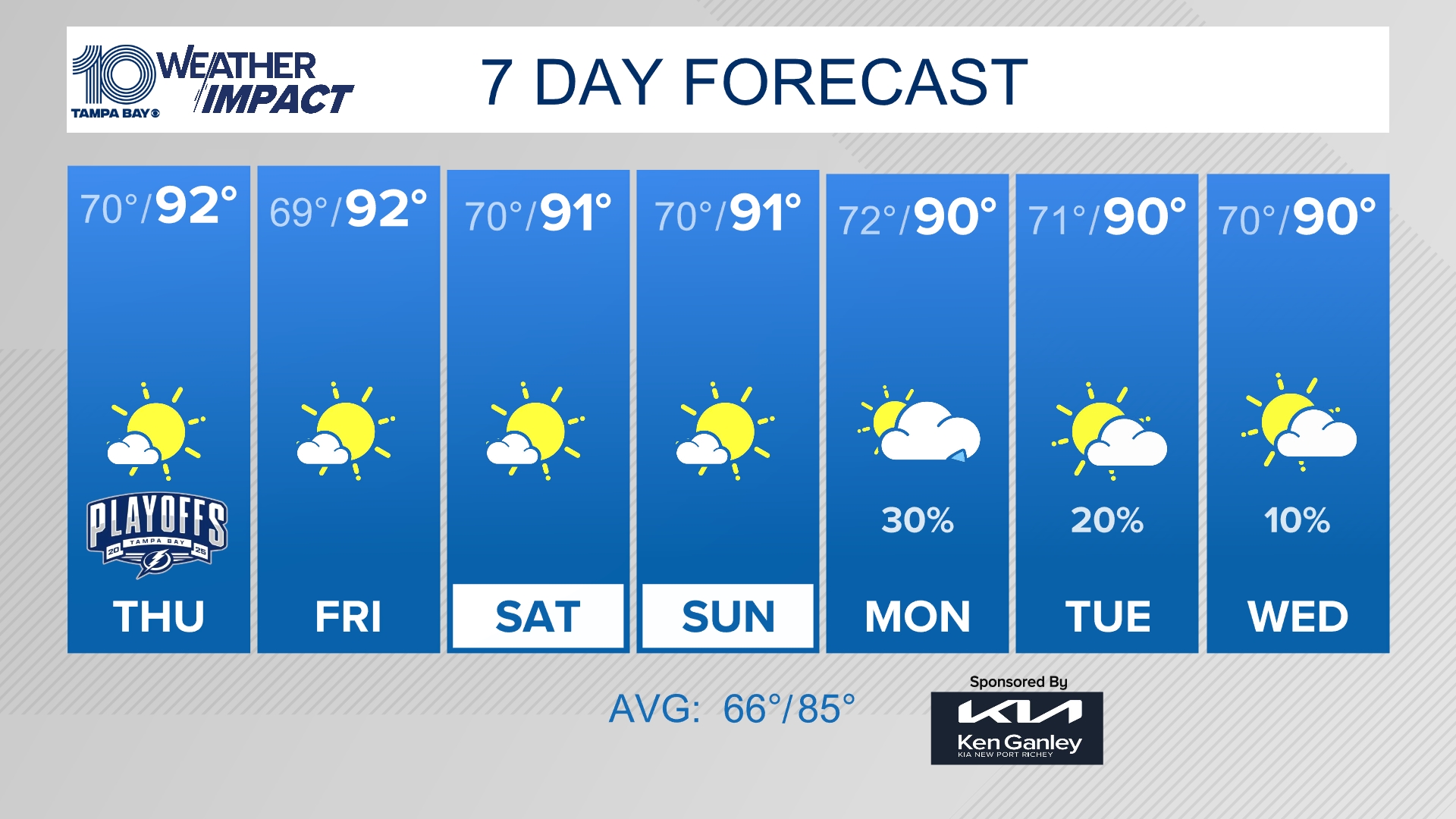 10Weather WTSP
10Weather WTSP
• Hillsborough County commissioners are expected to (finally) vote on some way to pay for transportation needs here. What that is, though, grew murkier after one commissioner on the fence injected his own proposal into the mix at the last minute. Debate on the dueling plans is scheduled for 1:30 p.m. Thursday at the Hillsborough County Government Center in downtown Tampa. Follow Hillsborough reporter Steve Contorno on Twitter (@scontorno).
• As residents at the Mosley Motel anxiously hunt for new homes before a fast-approaching eviction deadline, a series of legal maneuvers threatens to distract them. More than five dozen residents have filed a suit against the motel's new owners, Altis Cardinal LLC, asking a judge to stay their Sept. 16 evictions. Their suit, to be heard at 9:15 a.m. today before Pinellas County Judge Lorraine Kelly, seeks more time to find "adequate, affordable housing" — something social workers say is in scarce supply.
• Should people who harm dogs be barred from ever adopting or working with pets again? During Thursday's meeting, Hillsborough commissioners will consider creating a registry for animal abusers. Check in on our Bay Buzz blog to see what happens.
• Donald Trump and Hillary Clinton answered questions Wednesday night about national security, military affairs and veterans issues as part of NBC's "Commander-in-Chief Forum." PolitiFact watched to see how their statements rate on the Truth-O-Meter. Check out the full report.
• Born four months early on the edge of viability, no one knew if Juniper would survive. Her parents, Tom and Kelley French, discuss their new book, named after their premature daughter.
• Hurricane Hermine, with anticipated insured damages of about $500 million, will only have a "modest" impact on Florida's long-suffering property insurance industry.
•Here are the top things to do today around Tampa Bay, including Ja Rule and Ashanti at the Ritz Ybor and a Stuff the Bag sale at CASA in St. Pete.