Catching you up on overnight happenings, and what you need to know today.
• Expect scattered mid-day showers closer to the coast that move inland later in the afternoon, according to 10Weather WTSP. It will feel like the inside of an oven outdoors again, with highs topping 90.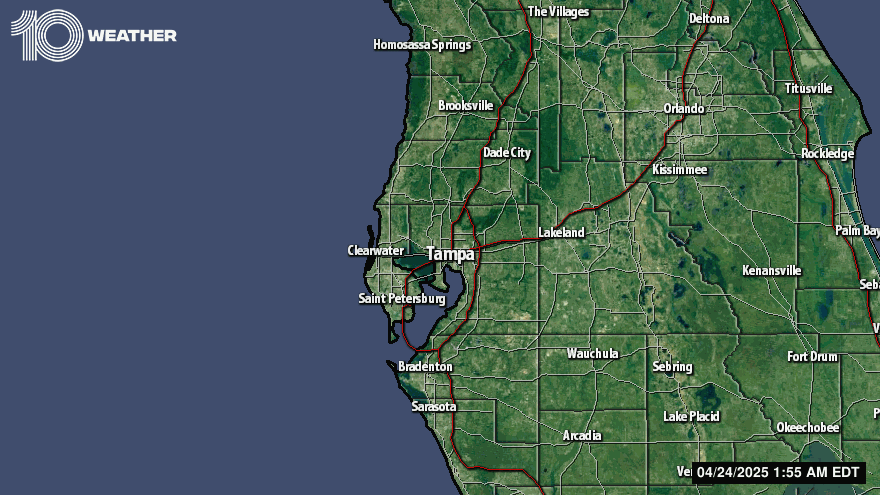 [WTSP]
[WTSP]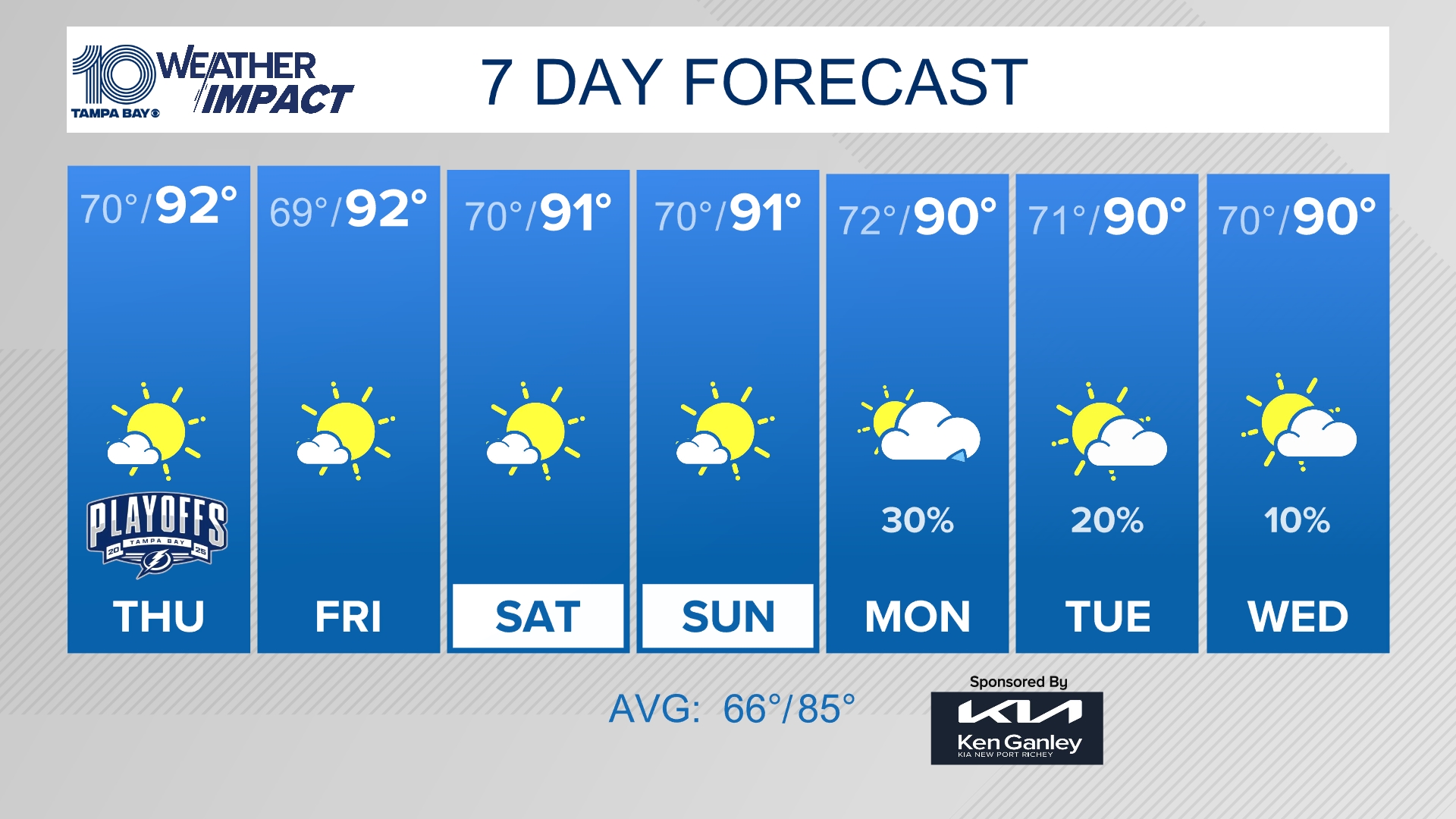 10News WTSP
10News WTSP
• As you head out for your morning commute, check out our live blog for the latest traffic updates and road conditions across Tampa Bay.
• Watch dramatic video from the early Sunday morning crash of a stolen car that left three teenagers dead in Palm Harbor. Then return later this morning to tampabay.com to read about the first court appearance for the teen who miraculously survived the fiery crash after being thrown from the back seat of the stolen Ford Explorer through the vehicle's windshield. And read the lengthy rundown of arrests each boy had faced in their young lives and why Pinellas Sheriff Bob Gualtieri suggests the surviving teens should face murder charges.
• Tonight is the premiere of HBO's Hard Knocks featuring the Tampa Bay Buccaneers. Read here why columnist Tom Jones says the Bucs are ready for their closeup and check out these teaser videos for tonight's show.
• SeaWorld is poised today to release its latest earnings report for the troubled theme park company, which is also the parent to Busch Gardens. Meanwhile, Merlin Entertainments, owner of Legoland, said it is interested in buying Busch Gardens.
• Julious Johnson, charged with causing a crash that killed a Clearwater crossing guard on Gulf-to-Bay Boulevard three years ago, is scheduled to plead guilty later this morning, according to court records. Check tampabay.com for updates.
• Just two days remain before schools open in Hillsborough and Pinellas counties. And classes start Monday in Pasco and Hernando. Turn to the Times' back-to-school special report for information on registration, special events, school schedules, handy tips and more.
• Here's a cooking challenge: A late-riser attempts to make breakfast every day for a week..
• Here are the top things to do today in Tampa Bay including the Broadway hit Motown the Musical at Tampa's Straz Center and architects discuss the progress of the new St. Petersburg Pier at a local craft brewery.