Catching you up on overnight happenings, and what you need to know today.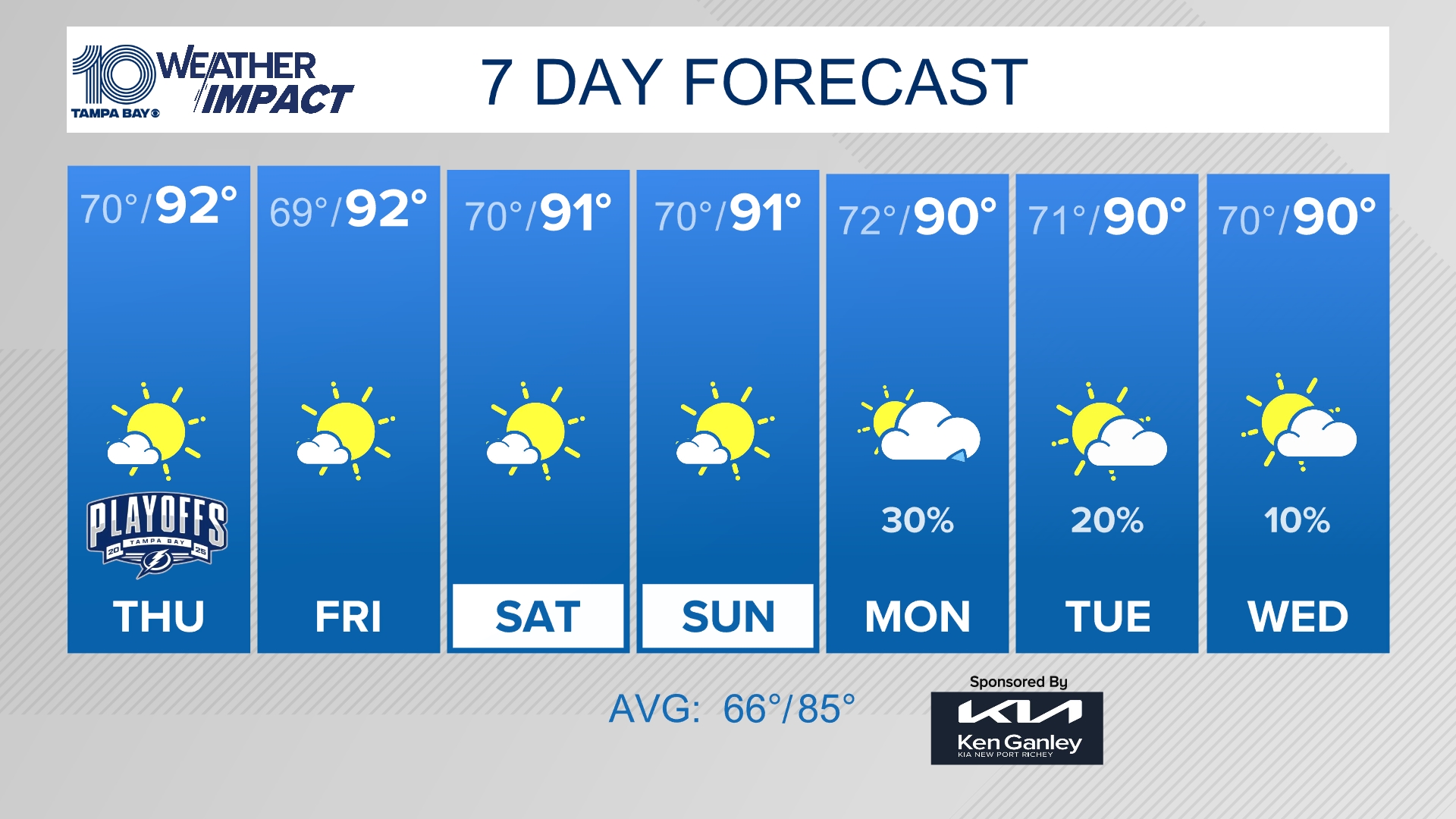 10News WTSP
10News WTSP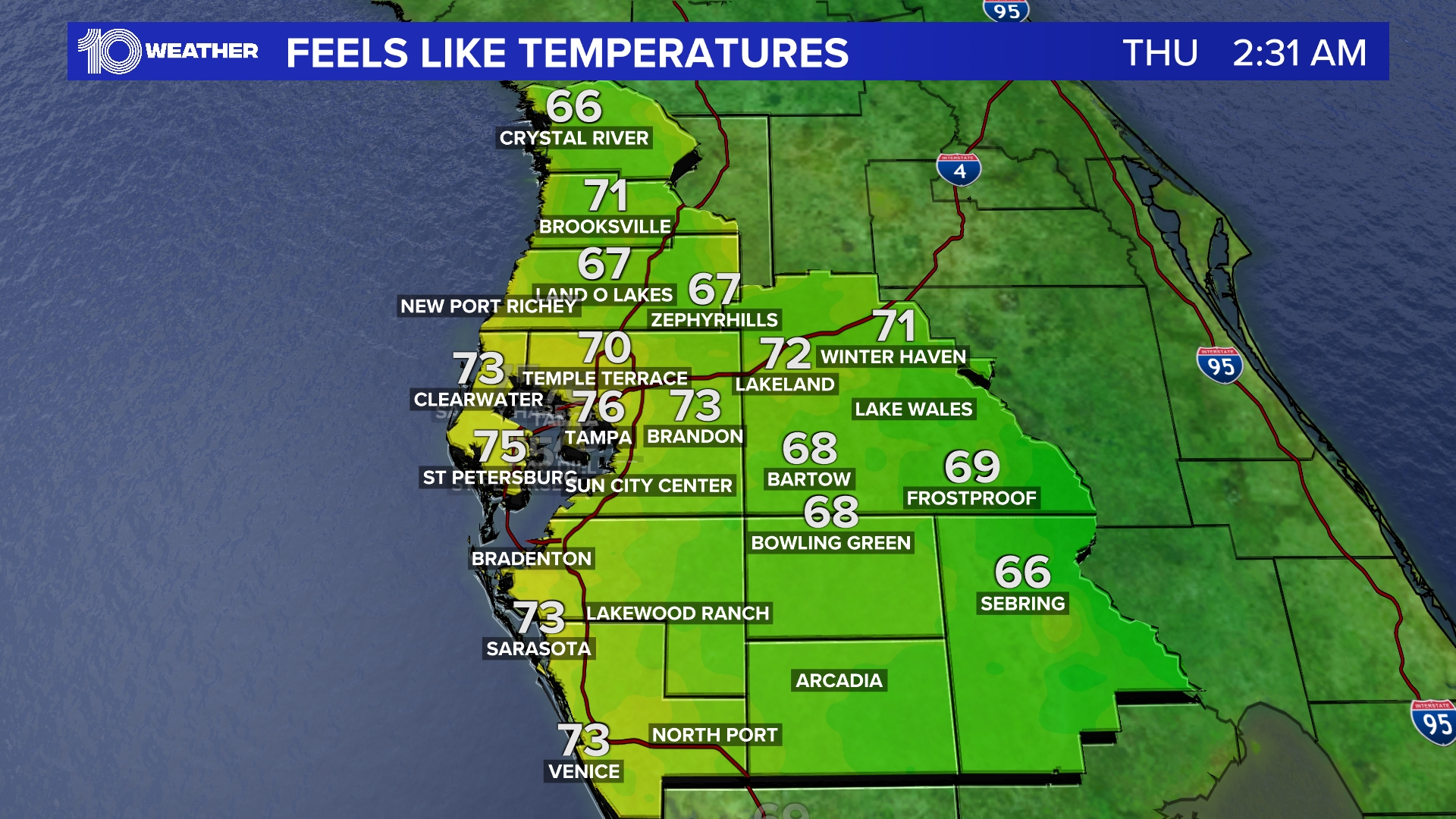 10News WTSP
10News WTSP
• Look for mostly sunny skies today, according to 10Weather WTSP, with highs reaching into the low 80s.
• As you head out for your morning commute, check out our live blog for the latest traffic updates and road conditions across Tampa Bay.
• Yeah, the state legislature convenes today. We'll get to that. But for some news you can really use before your commute, today also is National Pancake Day. Click here to find out where you can score a stack of free pancakes in exchange for a donation to children's charities. You're welcome.
• Spending to promote tourism and to lure corporations, cleaning up Lake Okeechobee and further weakening the state's Sunshine Law are all on the agenda as the Florida legislature kicks into action starting today. We'll keep you updated on all the storylines. It starts with opening remarks from Governor Rick Scott and House Speaker Richard Corcoran, who appear to be squaring off for an epic battle over the direction of state government. Tune into our live blog launching at 7 a.m.
• Casey Anthony knows that much of the world believes she killed her 2-year-old daughter, despite her acquittal. But nearly nine years later, she insists she doesn't know how the last hours of Caylee's life unfolded. One thing she does know: "Caylee would be 12 right now. And would be a total badass." Read more from her first interview since Caylee's death.
• Can Tampa Bay support a Major League Soccer team? Columnist John Romano suggests the same economic problems that have bedeviled the Rays — a dearth of corporations and a relatively low median income for workers — would presumably have an impact on soccer.
The Pinellas County Sheriff's Office is focusing on mental health-related calls with a team made up of two deputies and two social workers who respond to and follow up on such calls full time. Kathryn Varn has the details.
• Hillsborough County Commissioners will hold a public hearing tonight to determine new rules for where and how medical marijuana dispensaries can operate. Some medical marijuana advocates want the county to pump the breaks.Why? The state is weighing an expansion of medical marijuana that could significantly reshape the industry and invite new companies into the market. But by passing its new rules now, Hillsborough would likely shut them out and just seven companies would be able to scoop up a limited number of licenses. The meeting is at 6 p.m. on the second floor board room of the Hillsborough County government center in Tampa.
• The Hillsborough County School Board meets at 3 p.m. in downtown Tampa. Marlene Sokol will live-tweet. Follow her at @Marlenesokol. In addition to the Plant High-to-Blake High rezoning that is described in her story today, the board will appoint a new principal of the Turner/Bartels K-8 school in New Tampa. Members also will vote on a $3 million remodeling job at Van Buren Middle School, which is needed before that school merges with Cahoon Elementary.
• The seven-piece United States-based band Tiempo Libre, which combines once-forbidden genres with their classical music training to create a sound that has won them three Grammy nominations, <:b>will perform Saturday night
• A few Tampa Bay products are among the more interesting players to watch as Florida State's spring football practices kick into full gear. Matt Baker tells us who could garner attention.
• Tobacco Road intersects with Flatbush Avenue this week when the Atlantic Coast Conference Tournament comes to the Barclays Center in Brooklyn. College basketball's most storied conference begins a two-year run in New York City as the ACC tries to claim some ownership in the country's largest media market.
• Want to run on the race track used for the Firestone Grand Prix St. Petersburg? The deadline is today to sign up for the 5K that takes you into Turn 9 and around the track on Friday night
• A little bird (namely Twitter) told food critic Laura Reiley to check out Acqua Alta in Clearwater. So she did. She found an Italian restaurant that focuses on healthy presentations and local ingredients, with an emphasis on dietary restrictions like vegetarian or gluten-free.
• Read our interview with the Game of Thrones composer who is bringing a GOT Live Concert Experience to Tampa this weekend. If The Rains of Castamere gave you chills in Season 3, just wait until you hear Djawadi's eerie new take with vocalist Stephanie "Stevvi" Alexander.
• Planning to go to the Gasparilla Music Festival this weekend. We caught up with the lead singer of headliner Cage the Elephant and you can read here what Matt Shultz says about the Grammys and stage-diving.
• From the Times editorial board: The watered-down travel ban that President Donald Trump ordered Monday may be easier to legally defend than the previous one, but this refined version remains terrible public policy. Also, the president's reckless accusation that President Barack Obama ordered the tapping of his phones without any evidence continues to diminish the credibility of the presidency. Read the editorials and today's letters to the editor at tampabay.com/opinion.
• Separate stories grabbed headlines this week detailing the sudden departure of Enterprise Florida's CEO and the Church of Scientology's plan to control retail development in downtown Clearwater. Together — Times Business Columnist Robert Trigaux writes — they amount to a one-two gut punch to the traditional approach of recruiting companies and their jobs to the state.
• Students and teachers in Florida's public schools would more explicitly have the right to say the Lord's Prayer, pray to Allah or worship Satan under a highly polarizing measure that's being fast-tracked through the Florida Senate as the 2017 session begins this week. Kristen M. Clark has the details.
• Here are the top things to do today in Tampa Bay including NeedtoBreathe at the Florida Strawberry Festival and the continuation of Tampa Bay Beer Week.