• Rain is likely today with high temperatures in the upper 80s, as a tropical wave fuels the chance for thunderstorms in the region, according to 10Weather WTSP.
• Florida Gov. Rick Scott will be in Washington on Tuesday and Wednesday to press for Zika funding. The trip was supposed to happen last week but was postponed due to Hurricane Hermine. Follow Tampa Bay Times Washington bureau chief Alex Leary on Twitter (@learyreports) for developments.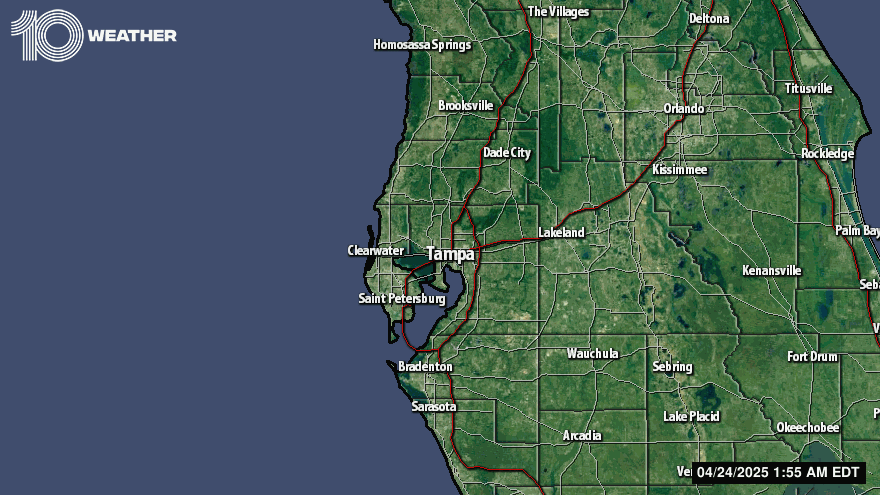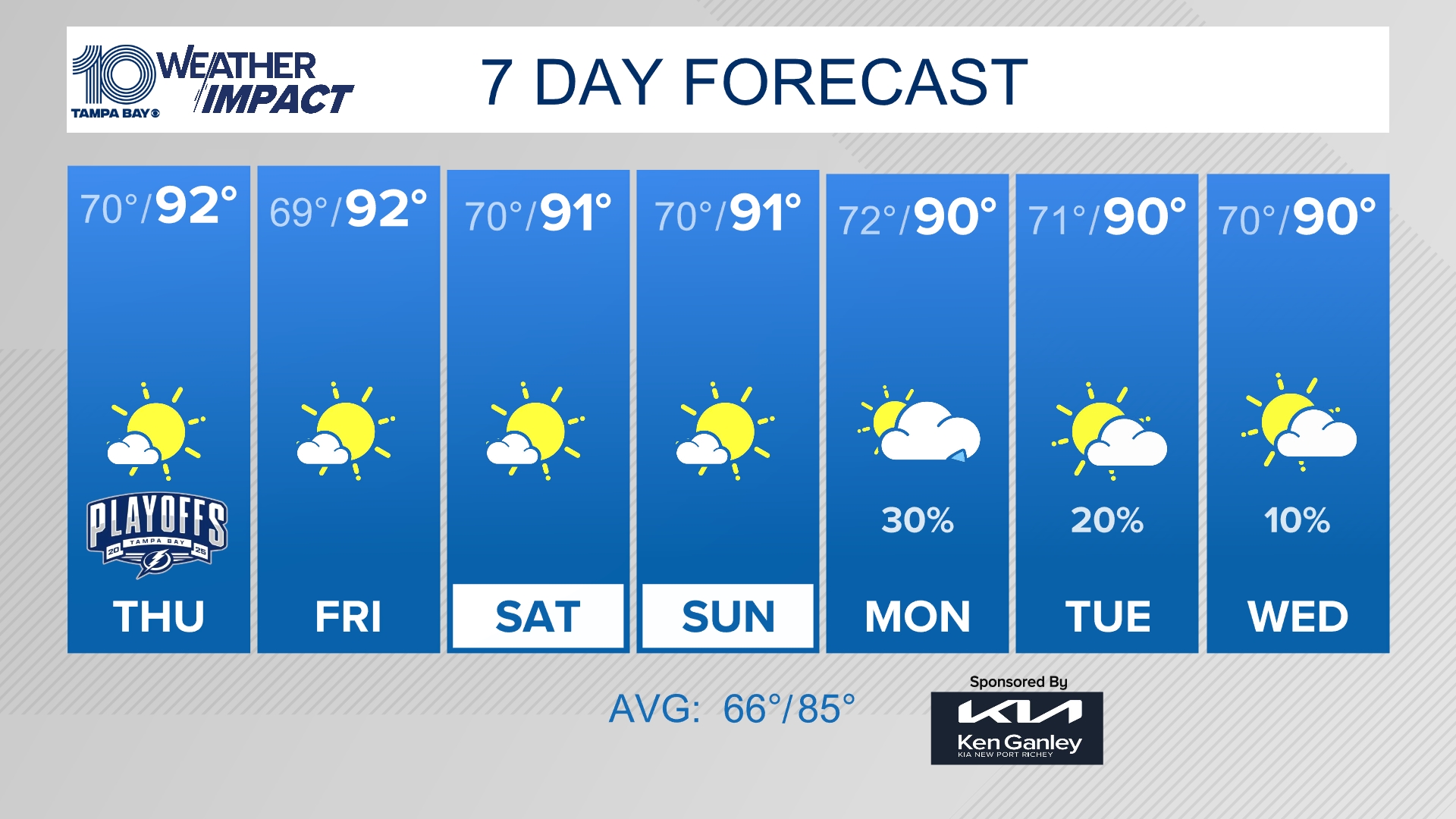 10Weather WTSP
10Weather WTSP
• With Democratic presidential nominee Hillary Clinton off the campaign trail after her diagnosis of pneumonia, President Barack Obama steps up as he campaigns for her today in Philadelphia. Republican presidential nominee Donald Trump is also scheduled to be in Pennsylvania today, after a stop in Iowa.
• In the wake of a toddler's death in his father's sweltering car, we talked to a University of South Florida professor who has become a leading expert in forgotten baby syndrome. His recommendation to parents: "Believe it can happen to you because this happens to the best parents. And don't be so judgmental."
• The Pinellas County School Board votes on a new property tax rate at a public hearing tonight. The proposed rate — $7.32 for every $1,000 of taxable property value — is lower than last year's. But increased property values will likely mean higher tax bills for many. Read our preview, study the documents yourself or see the meeting live.
• Here are the top things to do today around Tampa Bay, including Beach Boys genius Brian Wilson performing solo at the Mahaffey Theater and $6 admission at the Glazer Children's Museum.
• For the serious movie fans, our movie critic Steve Persall writes, "Fall is when Hollywood's attention, like leaves, turns from green to gold." Instead of chasing blockbusters and superheroes, they chase Oscars and other awards. Since movies generally get better after Labor Day. Read our annual fall movie guide for the lowdown on 20 upcoming releases, taking us to Thanksgiving, when the prestige race heads down the holiday homestretch.