Believe it or not, we should be in for a fairly dry day, according to 10Weather WTSP. Chances or rain are slight. That dry air could also make it a little cooler, with highs near 90 during the day and possibly dropping below 70 at night. There is still a chance of flooding around some Central Florida rivers.
• The foundation that bears the name of Hillary and Bill Clinton is facing serious questions about its donors and how they intersect with Hillary Clinton's public work. But concerns over the source of funds exist side by side with the real gains the foundation delivers around the world. A farming project in rural Tanzania is a window into the signature Clinton Foundation style that attracts millions of dollars in support on one end and creates market-driven opportunity on the other.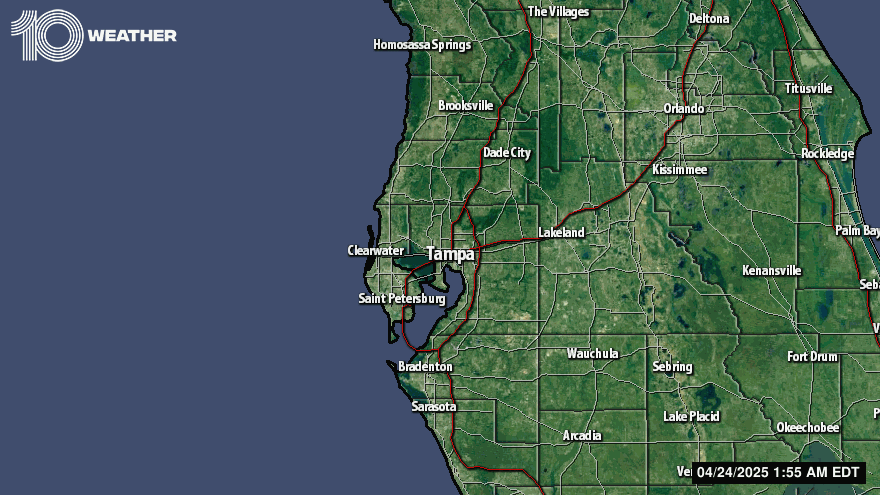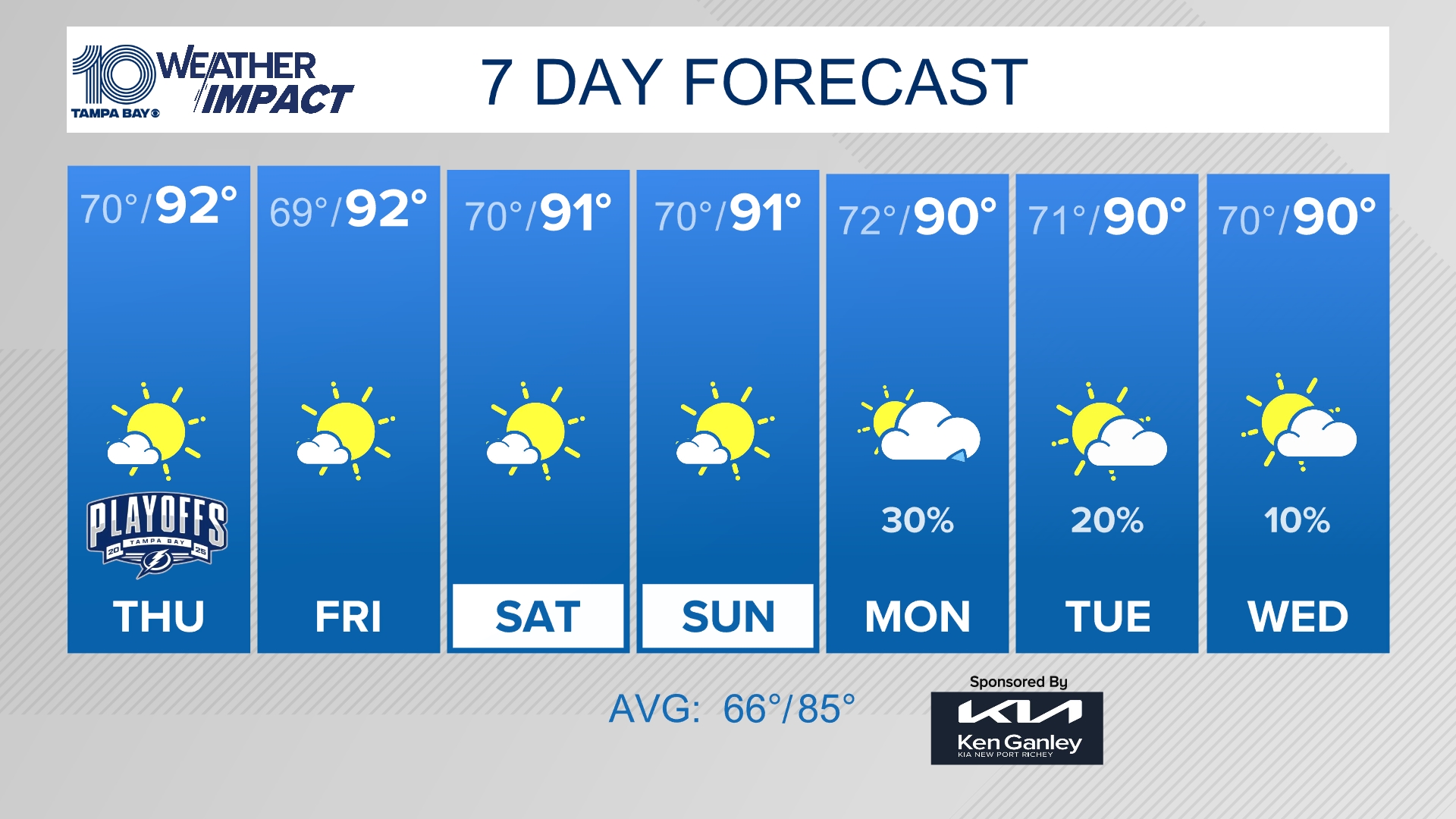 10Weather WTSP
10Weather WTSP
• Clinton visits the University of South Florida today. She plans a 1:45 p.m. rally at the University of South Florida Student Recreation Center, 12301 USF Maple Drive, and will "will discuss her plans to keep our nation safe, including by working with our allies, and outline how Donald Trump doesn't have the temperament to serve as commander in chief." RSVP here, and stay with tampabay.com for complete coverage.
• Meet the black, female math whizzes of the space race. Four of them are the subjects of Margot Lee Shetterly's first book, Hidden Figures, a history being released today. The book garnered an early burst of attention because its movie version, starring Taraji P. Henson, Octavia Spencer and Janelle Monáe, is scheduled for a year-end release and set for an Oscars run.
• As the lights of the NOAA submersible hit it, it was the first time anyone had seen U-576 since the German submarine went down in a wild battle off North Carolina's Outer Banks on July 15, 1942. Take a look at its final resting place.
• Here are the top things to do today around Tampa Bay, including free admission to the Glazer Children's Museum and a Largo golf course letting soccer players play footgolf on the course.
• As fall approaches, a slew of new restaurant concepts and additional locations are opening. Check out our guide to what's opening in September in Tampa Bay You'll find gourmet popcorn, pumpkin beer, coffee, calzones and a lot of chicken.