Catching you up on overnight happenings, and what you need to know today.
• It will be another scorcher today, with highs above 90 and feeling more like triple-digits, according to 10Weather WTSP. Scattered storms are possible near the coast early, then inland in the afternoon.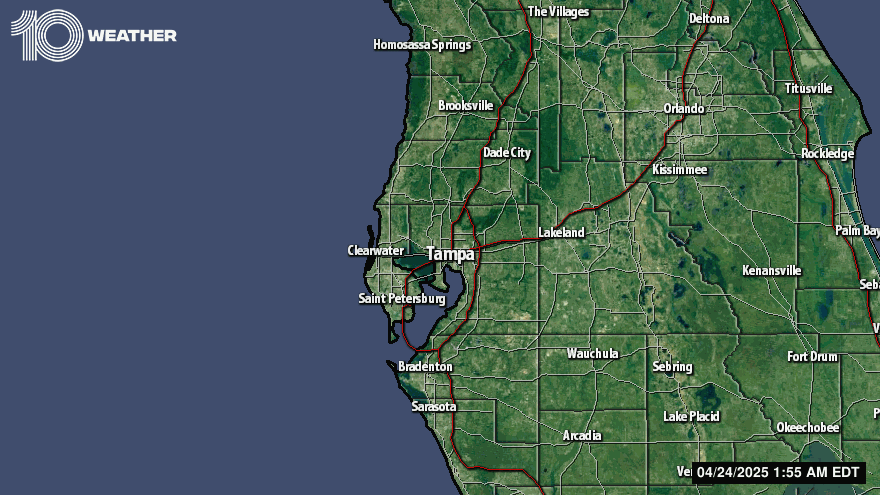 [WTSP]
[WTSP]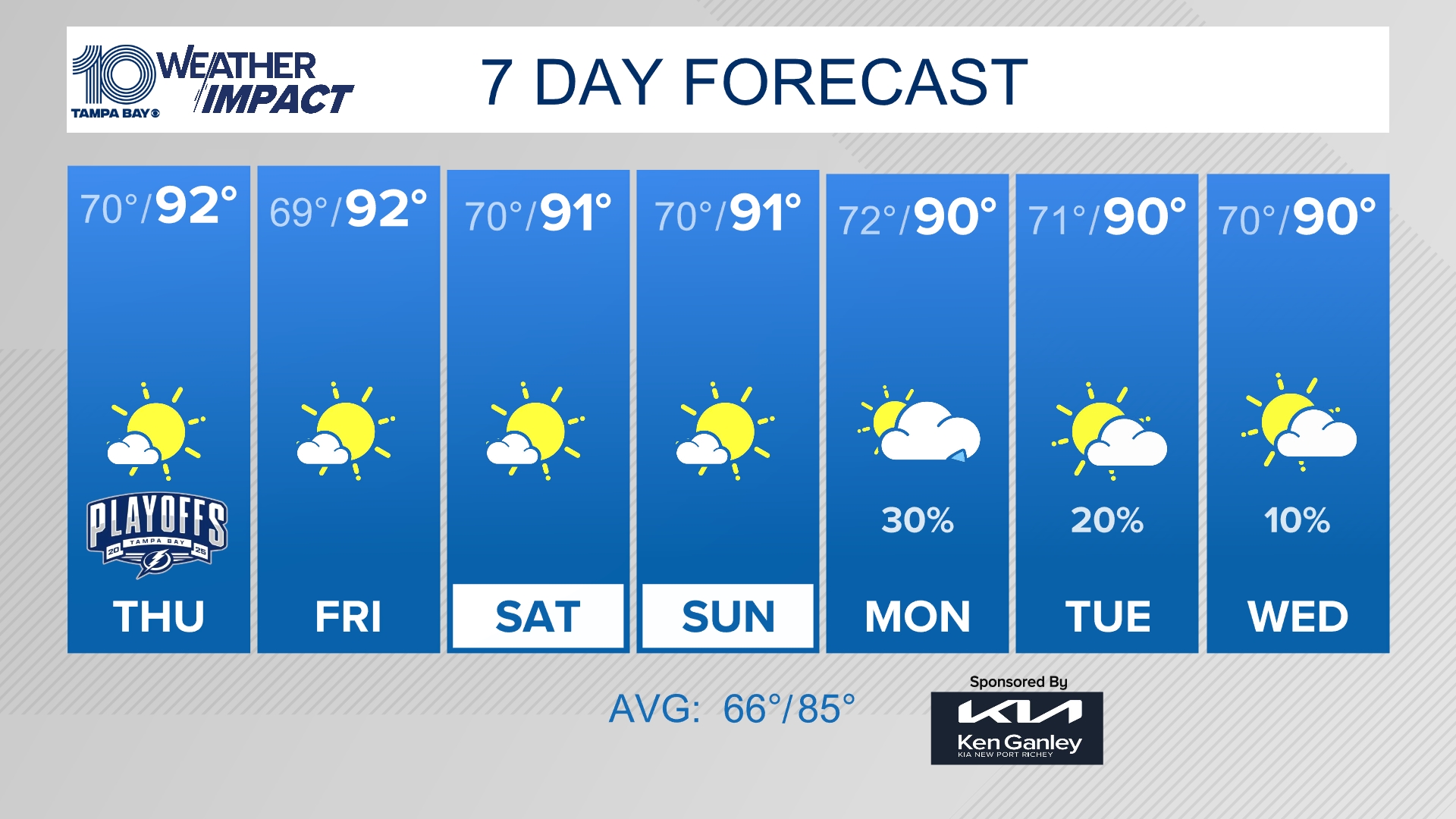 10News WTSP
10News WTSP
• As you head out for your morning commute, check out our live blog for the latest traffic updates and road conditions across Tampa Bay.
• WRONG WAY: A Tampa Bay Times Special Report. Isaiah Battle racked up eight grand theft auto arrests before he turned 16, more than anyone else in Pinellas County in a year. Then his sister died in a stolen car. Isaiah had every reason to change. href="http://www.tampabay.com/projects/2017/investigations/florida-pinellas-auto-theft-kids-hot-wheels/wrong-way-isaiah-battle-dominique/" target="_blank">Why didn't he?
• Of all the trade deals he lambasted on the campaign trail as threats to American workers, President Donald Trump reserved particular scorn for one: The North American Free Trade Agreement. Trump promised to renegotiate the 23-year-old deal — or walk away from it. Now the time has come. Five days of talks aimed at overhauling NAFTA begin today in Washington, with negotiations to follow in Mexico and Canada. It's already clear that delivering on Trump's campaign promises will be difficult.
• Florida Governor Rick Scott and the state's three Cabinet members will consider a couple of big issues. Should the state impose investment restrictions on companies that do business with Venezuela? Stay with tampabay.com for updates.
• After a bad week of publicity, should troopers with the Florida Highway Patrol get raises? Find out what happens.
• Roberto gets cut. That was the big story line heading into the second episode of HBO's Hard Knocks, the behind-the-scenes look at Bucs training camp. In fact, it was one of the most anticipated story lines Hard Knocks has had in years. Tom Jones recaps the episode.
• The Hillsborough County Commission on Wednesday will consider a "Memorial Protection Ordinance" that will prohibit the future removal or relocation of any war monuments, including those for Confederate veterans. While it wouldn't currently affect Tampa's Confederate monument, which commissioners voted to remove last month, it was born out of the controversy and will likely continue a protracted debate on the monument's fate. Follow Hillsborough County reporter Steve Contorno from the meeting on Twitter at 9 a.m.
• Opera Tampa has named three guest conductors for the 2017-18 season, a move made necessary by the resignation of previous artistic director Daniel Lipton.
• Get cooking inspiration, recipes and other food trends and tips delivered to your inbox every Thursday in our new Cooking newsletter from food editor Michelle Stark. Click here to sign up.
• Here are the top things to do today in Tampa Bay, including an art show of Lego sculptures, a sunset paddle and Mastodon guitarist Brent Hinds at Replay Guitar Exchange.