Catching you up on overnight happenings, and what you need to know today.
• Pack an umbrella as showers are likely to roll in by the afternoon. And temperatures will reach into the low 90s, according to 10Weather WTSP.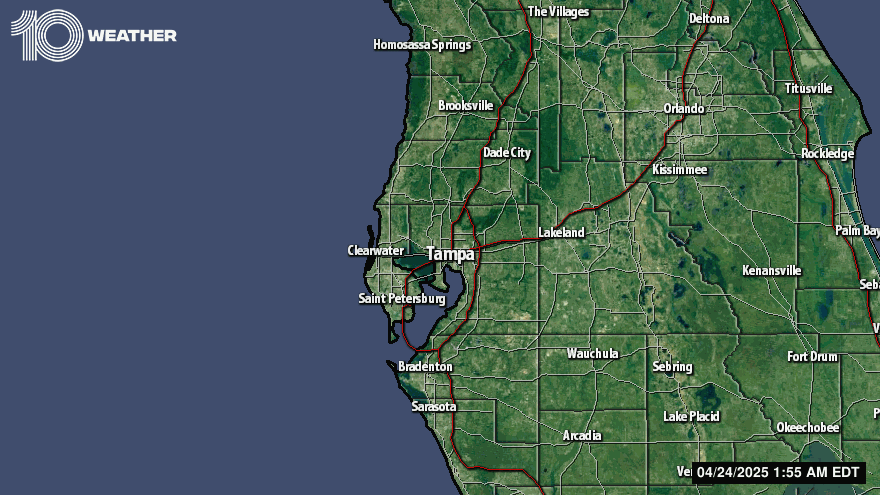 [WTSP]
[WTSP]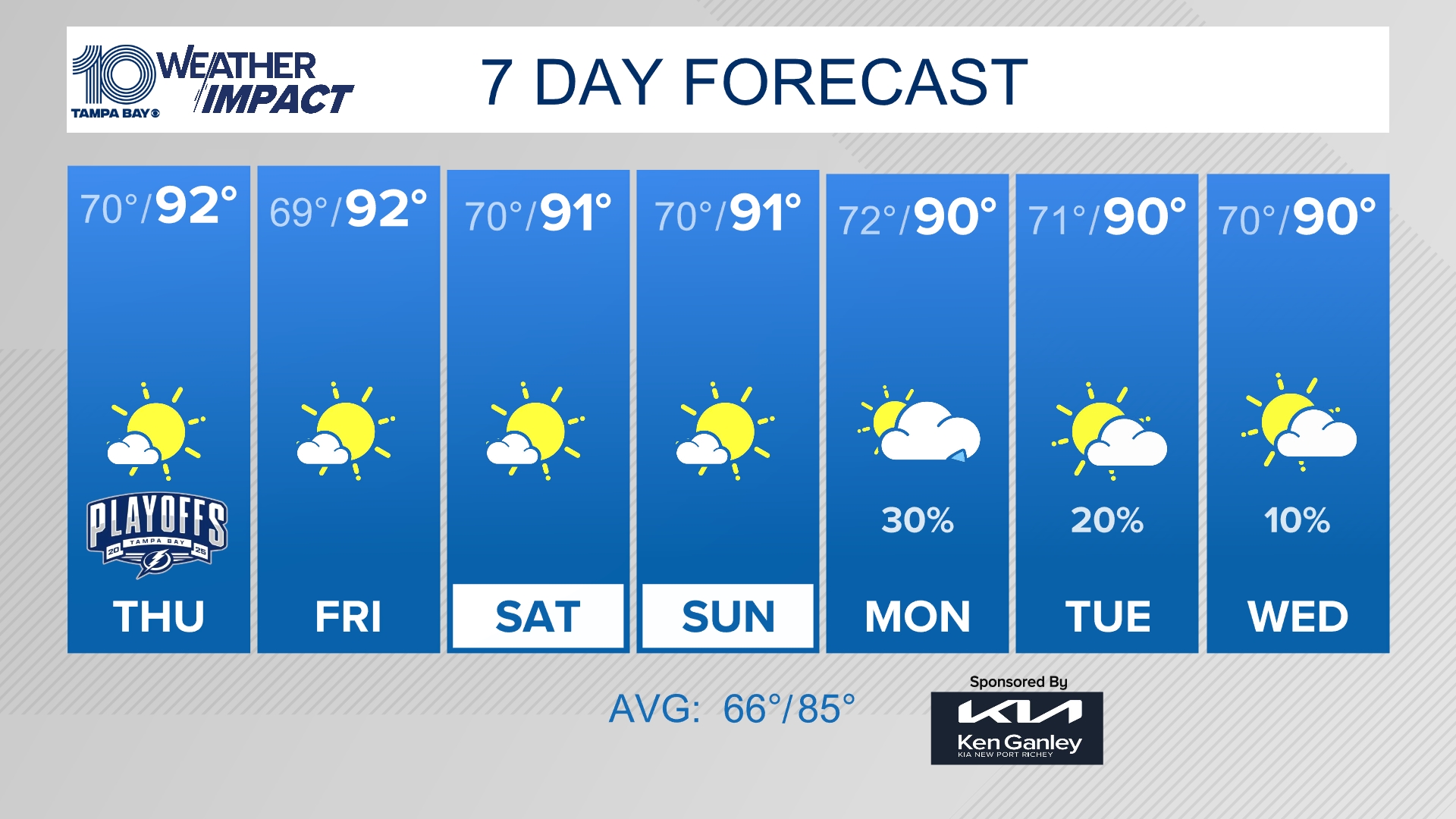 10News WTSP
10News WTSP
• As you head out for your morning commute, check out our live blog for the latest traffic updates and road conditions across Tampa Bay.
• For the second time in a little over a year another group of kids died in a stolen car, adding to the death toll of Pinellas County's pervasive juvenile auto theft epidemic. Here's a timeline showing how Sunday's deadly incident unfolded.
• The deaths of three teen boys in a stolen vehicle this weekend once again highlight the dangers of Pinellas County's juvenile auto theft epidemic. Read Hot Wheels, the special Tampa Bay Times report that details just how bad the problem is and how the authorities are struggling to stop it.
• Hundreds of school buses will be roaring to life today as drivers run practice routes in preparation for the start of classes in the area's two largest school districts, Hillsborough and Pinellas. Watch for them out on the road. School starts Thursday in those two counties and Monday in Pasco and Hernando counties. Still have questions about the upcoming school year? Check out the Times' back-to-school special coverage.
• President Donald Trump says that North Korea "had best not make any more threats to the United States" or "they will be met with fire and fury like the world has never seen." Now, Guam is fearful of a North Korea attack. Stay with tampabay.com for the latest.
• When Pasco County students return to classes next week, they won't be facing any last-minute changes to their school assignments after a county judge turned down a request by parents to stop the revised attendance zones from taking effect. Jeffrey Solochek explains why.
• HBO's Hard Knocks series featuring the Tampa Bay Buccaneers premiered Tuesday night. Check in Wednesday before lunch for Rick Stroud's take on the screening at Tampa Theatre and view our video and photos from the red carpet at tampabay.com/sports Wednesday.
• Operating scenic cruises from a Hernando Beach dock in a residential neighborhood? That is not sitting well with residents. Barbara Behrendt reports that they are challenging the zoning application.
• The Don CeSar Hotel on St. Pete Beach was recently named on a list of the "Best Historic Hotels" by USA Today. Read the story at tampabay.com/business Wednesday morning.
• Get cooking inspiration, recipes and other food trends and tips delivered to your inbox every Thursday in our new Cooking newsletter from food editor Michelle Stark. Click here to sign up.
• Here are the top things to do today in Tampa Bay.