Catching you up on overnight happenings, and what you need to know today.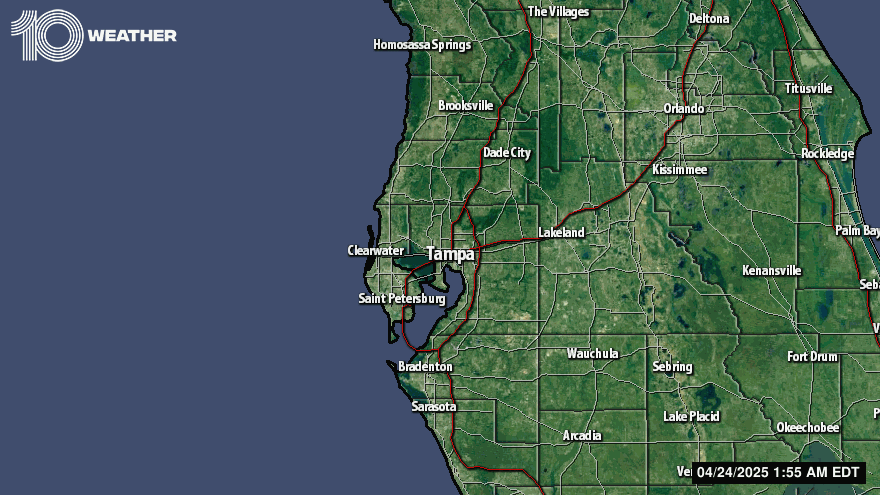 [WTSP]
[WTSP]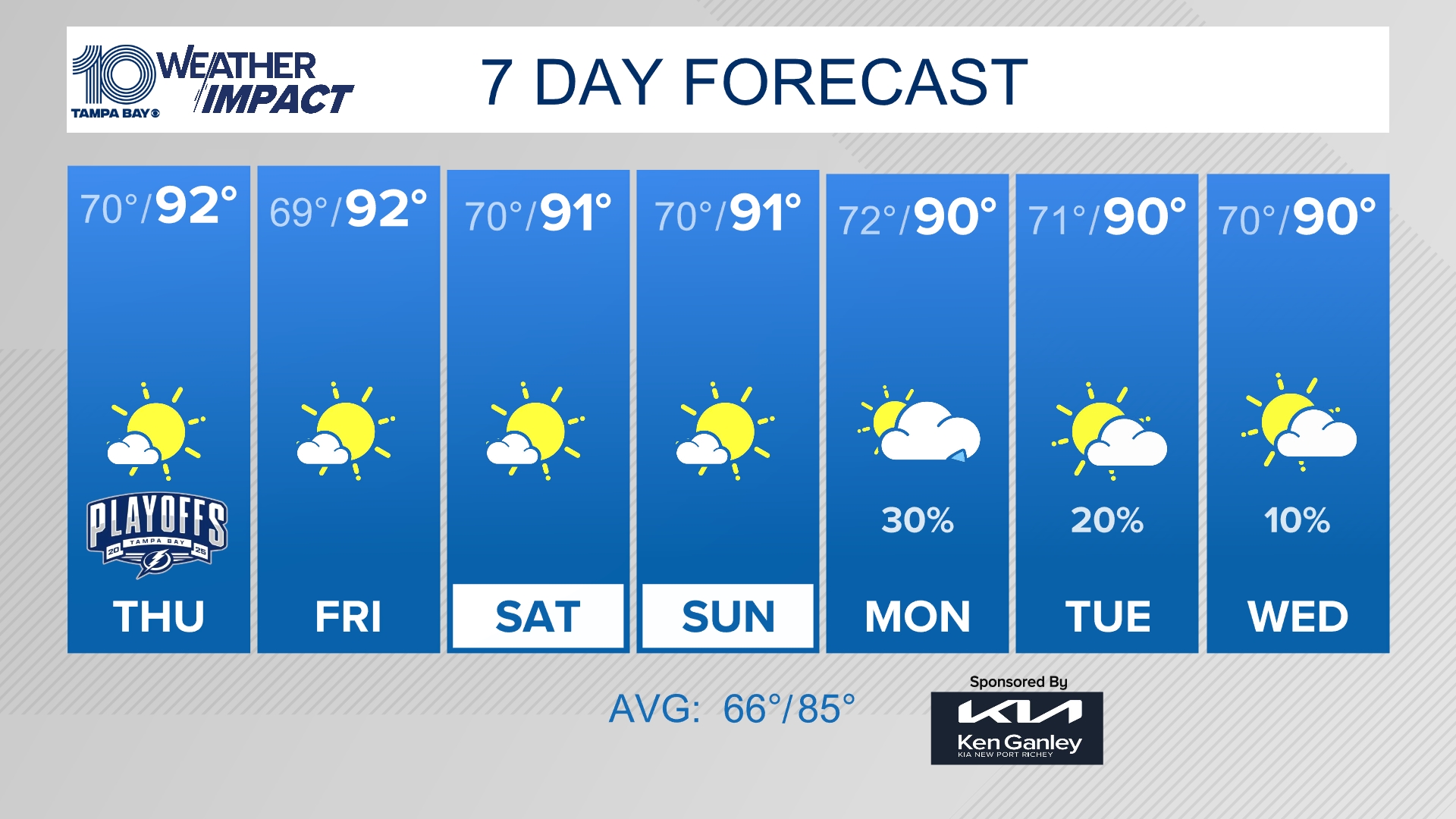 10News WTSP
10News WTSP
•Hot and wet, with temperatures reaching the low 90s and a 40 to 50 percent rain chance, 10Weather WTSP
• As you head out for your morning commute, check out our live blog for the latest traffic updates and road conditions across Tampa Bay.
•What began as an exercise in civil society Monday evening ended in mayhem in St. Petersburg. Charlie Frago reports that organizers are wondering whether they can ensure city candidates will be heard by voters at future forums — and not shouted down by unruly protestors.
• Chiropractor Gary Kompothecras — yes, that Dr. Gary, of Physicians Group LLC and 1-800-Ask-Gary fame — is the mastermind behind a new MTV reality series debuting this month. The show, Siesta Key, follows a cast of tanned, privileged young stars as they enjoy an epic summer vacation in the sand. Chelsea Tatham writes about the series is set to premiere July 31.
• The British invasion of Tampa Bay continued last night when Roger Waters played Amalie Arena. Read Jay Cridlin's review of last night's show on our Soundcheck music blog
•
• A group in Panama City Beach that almost drowned in a rip current before being rescued by a human chain of 80 people over the weekend offered a grim reminder of the dangers
• Port Tampa Bay is beefing up its steel import/export business. Last month, Port Tampa Bay's board of directors approved a 25-year lease with a South Florida company called Steelco Florida for a 35-acre site located at Port Redwing, a port property in southern Hillsborough County near Gibsonton. For the next two years or so, Steelco will be building a brand new facility on the parcel, where the company will import, export and manufacture steel products.
• As hectic as Rays DH Corey Dickerson found his first All-Star experience to be, the actual game figured to go by fast for him. Batting seventh in the American League lineup, Dickerson went 0-for-2 on the night, flying out to left and striking out in the 2-1 10-inning victory over the Joe Maddon-managed NL team.
• The biennial soccer championship called the CONCACAF Gold Cup makes a stop in Tampa today. Here's a primer on this tour of the national soccer federations from North and Central America and the Caribbean. The United States, by the way, plays Martinique today.
• Good news, ramen fans. Two years ago, Ichicoro wowed New York City with its Tampa-style ramen, noodles overflowing with Florida freshness and ingredients. Even Gwyneth Paltrow showed up to the pop-up to slurp noodles. Now the restaurant is opening a second location in St. Petersburg.
• Is a high-tech coaster based on Tron replacing the very low-tech Tomorrowland Speedway in Disney's Magic Kingdom? The rumor mills are buzzing.
• Get cooking inspiration, recipes and other food trends and tips delivered to your inbox every Thursday in our new Cooking newsletter from food editor Michelle Stark. Click here to sign up.
• In our Everyday Entertaining column, a cook who is attempting the Whole30 month-long challenge of dietary restrictions figures out how to throw a dinner party where her guests don't notice that a terrific pot roast recipe is still on the plan.
• Here are the top things to do today in Tampa Bay including a "pay what you can" night at American Stage to preview its latest play and Disney's Broadway show based on Beauty and the Beast.