Catching you up on overnight happenings, and what you need to know today.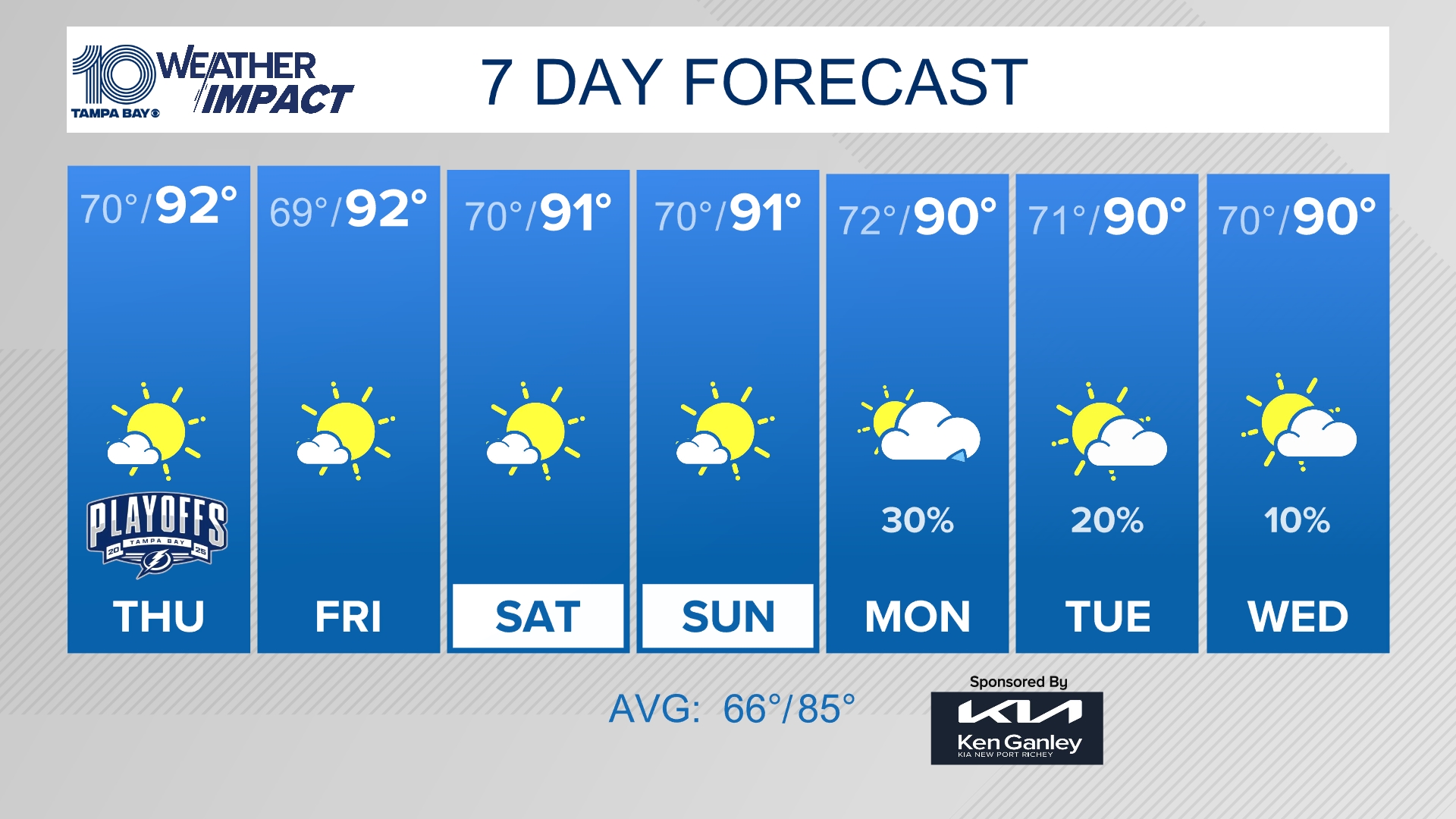 10News WTSP
10News WTSP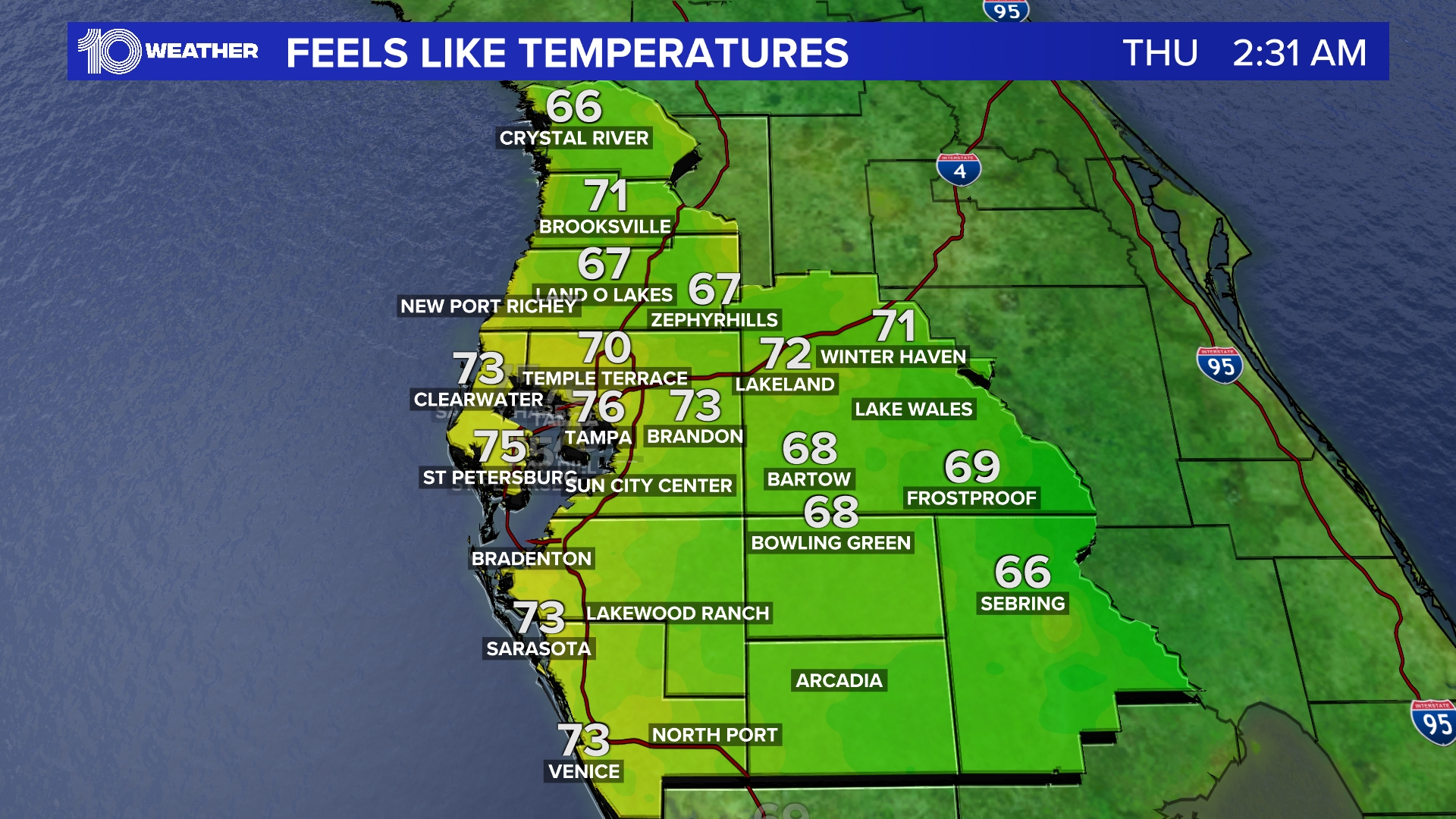 10News WTSP
10News WTSP
• Shifting winds may drop the high temperature a little today, but by only a few degrees as the mercury should still top 80 degrees, according to 10Weather WTSP. Clouds should arrive in advance of a front on Thursday.
• As you head out for your morning commute, check out our live blog for the latest traffic updates and road conditions across Tampa Bay.
• President Donald Trump delivered his first address to a joint session of Congress on Tuesday night, laying out the agenda for his presidency and, in broad terms, his vision for the country. PolitiFact was up late fact-checking the address. Check out the analysis.
• From the Times editorial board: President Donald Trump embraces simplistic math and the wrong priorities with an unworkable budget proposal that Congress should ignore. Also, the film that won Best Picture honors was directed by a graduate of FSU's College of Motion Picture Arts — a reminder of the importance of the arts in higher education. Read the editorials and today's letters to the editor at tampabay.com/opinion.
• Last year he was charged with attacking a woman while doing electrical work on her Riverview home. Now, the family of a man he killed decades ago is hoping he stays behind bars. Times staff writer Sara DiNatale has the story this morning,/a>.
• When Gov. Rick Scott steps to the rostrum Tuesday to open the 2017 session of the Florida Legislature, the moment will also signify something else: two decades of Republican control of the state Capitol. But this is no time for celebrating. Steve Bousquet explains how political wars cloud the 2017 legislative session.
• How should Hillsborough County spend the $812 million it has set aside for transportation over the next 10 years? Commissioners will decide Wednesday on a list of projects that includes a $97 million widening of Lithia Pinecrest Road and $270 million for maintenance improvements. But at least one commissioner is not happy and is vowing a fight. The meeting is at 9 a.m. in the second floor boardroom of the Hillsborough County government center.
• Louisiana-based IberiaBank purchased Florida Bank Group in a $90-million deal finalized in 2015. But some minority shareholders in the Tampa bank say they got stiffed.
• The new Pinellas County Attorney Oversight board –– a new body of the county's seven commissioners and five constitutional officers created by voters in the last election –– met for the first time ever on Tuesday. Their goal: find a replacement for retiring County Attorney Jim Bennett. That raised issues such as, can one attorney advise 12 different public officials? What about representational conflicts? One issue they didn't discuss, however, was Bennett's generous but unique compensation perks. Mark Puente has the details on their first meeting.
Keep up with Tampa Bay's top headlines
Subscribe to our free DayStarter newsletter
We'll deliver the latest news and information you need to know every weekday morning.
You're all signed up!
Want more of our free, weekly newsletters in your inbox? Let's get started.
Explore all your options
• Gulfport City Council elections are a few weeks away, and the race is drawing its share of attention. The Times asked the candidates what they thought about two recent and controversial business developments, what responsibility the city has to maintain art it purchases with city funds, and the biggest challenge facing Gulfport in the next two years.
• Kenny Blankenship and Don Peace, the candidates in Pasco's school union election offer contrasting styles, Jeff Solochek writes. Learn more about them.
• His dad was always there for him, pushing him, encouraging him, celebrating his victories and picking him up when he fell in defeat. Then, suddenly, his dad was gone,/a>. It happened on a Sunday afternoon last September, a day that felt like any other to 17-year-old senior Alex Popke — a Brandon High wrestler — until he got the phone call.
• With the merger of two north Tampa schools, the Hillsborough County School District is finally working to make sense of where it sends its students and how they get there. Marlene Sokol has the details.
• Florida is having a moment as a writers' muse. The Sunshine State's sketchy side has long been an inspiration for crime novelists, but this spring all sorts of writers are publishing books with Florida connections. Colette Bancroft has the rundown.
• Twenty One Pilots pull out countless tricks for delirious fans at Tampa's Amalie Arena, Jay Cridlin writes. Check out his review.
• If you are heading to the theater tonight, our performing arts critic calls the story of one of the 19th century's most celebrated actors an unforgettable experience. Freefall Theatre's production of Red Velvet is turning heads as it spells out the pre-Victorian social climate of a celebrated African-American actor.
• Here are the top things to do today in Tampa Bay including free Lee Greenwood concerts at Busch Gardens, a food truck rally in downtown Tampa and Red Velvet, the true story of the first black actor to play Othello in London.